I've been waiting for this day.
Ever since watching Purdue drive a knife into my team's throat on national television back in 2018, I've been eagerly awaiting the chance for the Buckeyes to return the favor.
This is it. Purdue Pete dies today.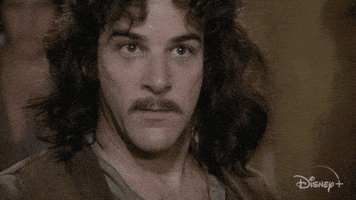 I haven't been shy about my thoughts on this Purdue team. I think it's the most threatening team in the Big Ten at the moment, and if Ohio State's going to lose another game in the regular season, it's going to be this one. The Trainbuiler defense is legit good and the passing offense is one of the best in the country.
But that just makes what's about to happen even sweeter.
See, this isn't an innocent and hapless Purdue squad with nothing to play for and no hope. This is a confident and talented team with a chance at a conference title still on the line. This is a team with one of the to receivers in the country, a quarterback that just threw for over 500 yards and a defensive end that just got mocked as the No. 1 overall pick in the 2022 NFL Draft.
Purdue has never had swagger like this heading into Columbus. That means that today, the Buckeyes don't just get the chance to avenge a three-year-old loss, they have the chance to crush spirits, demoralize and break hearts. And I wouldn't have it any other way.
Word of the Day: Trainwreck.
 GAMEDAY MENU. It will be a delightful day of college football, I think. Enjoy.
| Matchup | Time (ET) | TV/Mobile |
| --- | --- | --- |
| West Virginia at Kansas State | 12:00pm | FS1 |
| Mississippi State at #17 Auburn | 12:00pm | ESPN |
| UCF at SMU | 12:00pm | ESPNU |
| Houston at Temple | 12:00pm | ESPN+ |
| East Carolina at Memphis | 12:00pm | ESPN+ |
| #8 Oklahoma at #13 Baylor | 12:00pm | FOX |
| Rutgers at Indiana | 12:00pm | BTN |
| Syracuse at Louisville | 12:00pm | RSN/ESPN3 |
| Northwestern at #18 Wisconsin | 12:00pm | ESPN2 |
| UConn at Clemson | 12:00pm | ACCN |
| Samford at Florida | 12:00pm | SECN+/ESPN+ |
| New Mexico State at #2 Alabama | 12:00pm | SECN |
| #6 Michigan at Penn State | 12:00pm | ABC |
| Maine at UMass | 12:00pm | FloFootball / NESN+ |
| Bucknell at Army | 12:00pm | CBSSN |
| WKU at Rice | 2:00pm | ESPN+ |
| Georgia State at Coastal Carolina | 2:00pm | ESPN+ |
| #24 Utah at Arizona | 2:00pm | P12N |
| South Alabama at Appalachian State | 2:30pm | ESPN+ |
| Georgia Southern at Texas State | 3:00pm | ESPN+ |
| #19 Purdue at #4 Ohio State | 3:30pm | ABC |
| Miami (FL) at Florida State | 3:30pm | ESPN |
| Duke at Virginia Tech | 3:30pm | ACCN |
| Florida Atlantic at Old Dominion | 3:30pm | ESPN+ |
| Iowa State at Texas Tech | 3:30pm | ESPN2 |
| UAB at Marshall | 3:30pm | CBSSN |
| Louisiana at Troy | 3:30pm | ESPN+ |
| Boston College at Georgia Tech | 3:30pm | RSN/ESPN3 |
| Charlotte at Louisiana Tech | 3:30pm | Stadium |
| Southern Miss at #23 UTSA | 3:30pm | ESPN+ |
| FIU at Middle Tennessee | 3:30pm | ESPN3 |
| #1 Georgia at Tennessee | 3:30pm | CBS |
| Minnesota at #20 Iowa | 3:30pm | BTN |
| UTEP at North Texas | 4:00pm | ESPN+ |
| Hawaii at UNLV | 4:00pm | Spectrum PPV |
| Maryland at #7 Michigan State | 4:00pm | FOX |
| Tulsa at Tulane | 4:00pm | ESPNU |
| South Carolina at Missouri | 4:00pm | SECN |
| Arkansas State at ULM | 5:00pm | ESPN+ |
| Stanford at Oregon State | 5:30pm | P12N |
| Kentucky at Vanderbilt | 7:00pm | ESPN2 |
| #11 Texas A&M at #15 Ole Miss | 7:00pm | ESPN |
| Arizona State at Washington | 7:00pm | FS1 |
| Air Force at Colorado State | 7:00pm | CBSSN |
| New Mexico at Fresno State | 7:00pm | Stadium |
| Kansas at Texas | 7:30pm | ESPNU |
| #16 NC State at #12 Wake Forest | 7:30pm | ACCN |
| #9 Notre Dame at Virginia | 7:30pm | ABC |
| #25 Arkansas at LSU | 7:30pm | SECN |
| TCU at #10 Oklahoma State | 8:00pm | FOX |
| Colorado at UCLA | 9:00pm | P12N |
| Nevada at #22 San Diego State | 10:30pm | CBSSN |
| Utah State at San Jose State | 10:30pm | FS1 |
| Washington State at #3 Oregon | 10:30pm | ESPN |
 CULTURE CHANGER. This game feels quite a bit different than any other game against the Train Builders in recent memory.
In the past, any Purdue success against the Buckeyes could rather easily be dismissed as a trap game or a result of witchcraft, sorcery, aliens, divine intervention, or any other extra-worldly explanation.
But if Purdue comes out and slaps Ohio State around for 60 minutes today, it won't feel like a fluke. It will feel like a good football team besting another good football team. That was a change David Bell wanted to see when he came to Purdue.
"I wanted to change the culture," Bell said after the Purdue Giant-Killers won their second game this season over a top-5 team – in this case, undefeated, No. 3 Michigan State, beating the Spartans 40-29. Bell caught 11 passes for 217 yards and a touchdown.

"We definitely had a bad rep, not being able to win the games we were supposed to win and losing the games we weren't supposed to win. So, I think, we're changing the narrative right now."
You change that narrative, David – just not against my team, please.
 DIFFERENT SPORT. DIFFERENT INDIANA TEAM. SAME BUCKEYES. The football team ain't the only Buckeyes playing an Indiana team with something on the line today. The Ohio State Club Rugby team is playing for a conference title against the Hoosiers in Chicago at 2 p.m. today.
Indiana gave Ohio State its only conference loss of the year earlier this season and beat the Buckeyes in Columbus in their last title game appearance two years ago. Needless to say, it's time for revenge.
Basically, the whole state of Indiana can get dumped today across all sports. Please and thank you.
 PICKS PICKS PICKS. Here they are – the correct picks.
Michigan -1.5 against Penn State. Weird as it is, I think Michigan is actually the more consistent team in this matchup. I think Michigan's got the noticeably better offense and has arguably the better defense. The only thing working against them is Beaver Stadium, but it helps that it's a nooner and not a night game white out.
Oklahoma -5.5 against Baylor. It's very clear that Oklahoma needs some style points to have any hope of making the College Football Playoff, and I like this offense a lot more with Caleb Williams running the show. I'm not going to pretend like this is the same Oklahoma that typically runs through the Big 12, but it'll win by a touchdown.
Ohio State vs Purdue under 63.5 points. A lot of people are going to see this matchup as one of the high-powered offenses, but I see two drastically underrated defenses. I think this is much more low-scoring than a point-per-minute.
Boston College +2 against Georgia Tech. I would have thought Boston College was the better team in this game even before the return of Phil Jurkovec, now I think they're decidedly better in pretty much every aspect of the game. They're going to win straight up.
Virginia +6.5 against Notre Dame. I think Virginia is a sneaky good football team. The Cavaliers actually lead the nation in total offense and though their defense is not good, Notre Dame's offense has been its weak spot. I'm not saying Virginia is going to win, but I'll absolutely take them getting almost a touchdown at home against an Irish team I think is overrated.
NC State +2 against Wake Forest. I've been on the Wake train for a lot of this season, but I honestly think the wrong team is favored here. As good as Wake's offense is, that Wolfpack have the No. 6 scoring defense in the country, and an offens that's noticeably better than Wake's defense.
 SONG OF THE DAY. "Bring Em Out" by T.I.
 NOT STICKING TO SPORTS. Seinfeld serves as a reminder of just how long ago the '90s were... A wedding photographer claims she can tell when a marriage is doomed from day one... The mystery monkey of Tampa Bay... What it's like to truly be friends with your ex... Archaeologists discover an ancient 'hangover prevention' ring...Stunning cabins and hideaways around the world... The secrets of France's top serial killer expert...