My heart hurts.
I can't say I ever imagined I'd be eulogizing my mother in the same regular column where I once implored Dabo Swinney to consume his own excrement, but here we are.
For those of you who have not been along for this ride, I lost my dear and beautiful mother on Friday evening after a long rollercoaster of a battle in the hospital. She was everything I ever could have asked for in a mom, and more. To say my heart is shattered would be a massive understatement.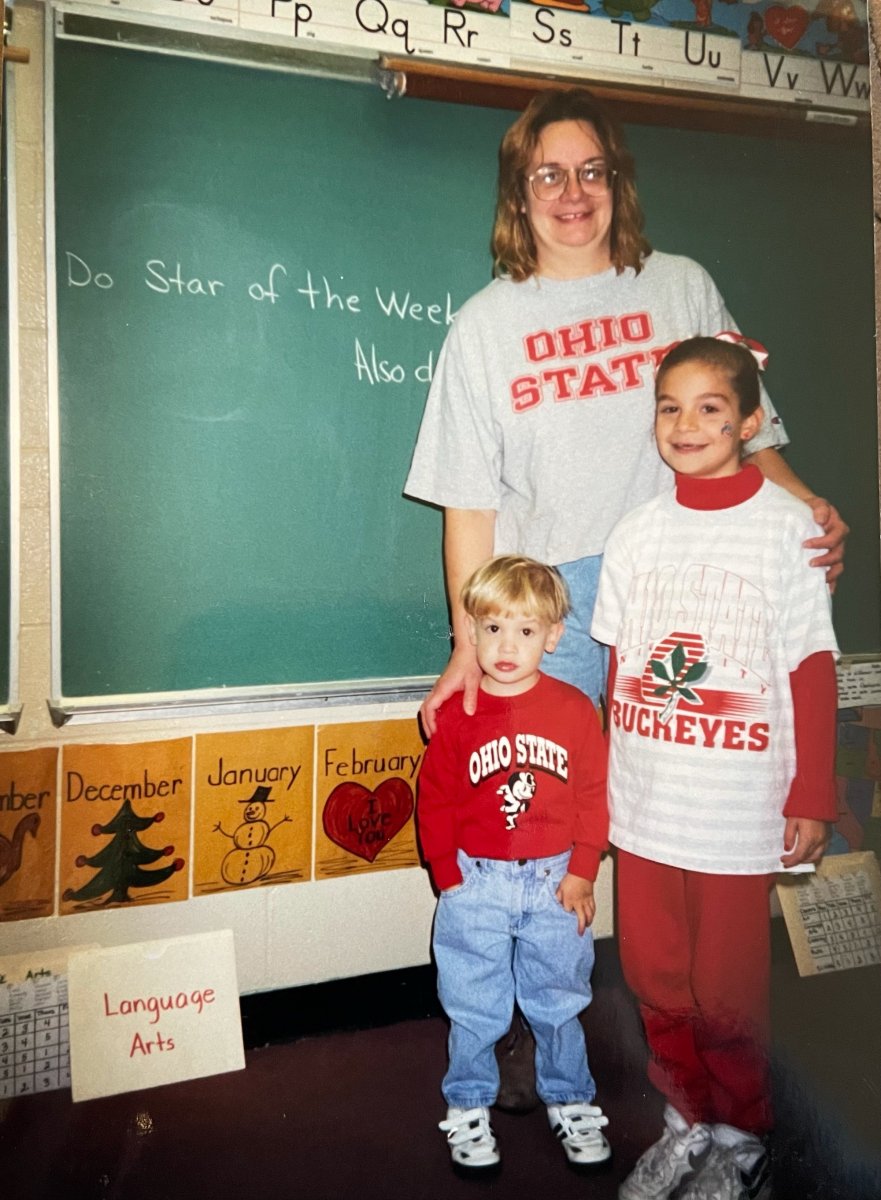 For 27 years of my life, my mom was my biggest fan, my biggest supporter, my biggest advocate and the person I always knew I could go to when I couldn't turn anywhere else. She loved me selflessly and completely in a way I pray I can one day offer my own children. If there was something she could do, say, or be that would make my life even 1% better, she would move mountains to make it happen.
My mom's undying support even extended to my ridiculous Buckeye fandom, and the online career it led to. She spent countless Saturdays with me in a sports bar watching Ohio State eviscerate some hapless team, staying the entire game without complaint. She once made me an extremely thorough Brutus Buckeye costume for Halloween and crafted me a homemade Chic Harley jersey from scratch, because I couldn't find what I wanted in a store like a regular person. And I'm not sure there is a person alive who has shared more Around the Oval articles on Facebook – and I assure you, it's not because she cared deeply about the Ohio State rowing team.
I could write volumes on my mom and still come nowhere close to fully expressing just how much she meant to me, my family, and her community. She was a leader in faith and radiated Jesus' light every day. She loved sacrificially every day and was always willing to do anything she could to help anybody who needed it. She never knew how to give anybody any less than her whole heart.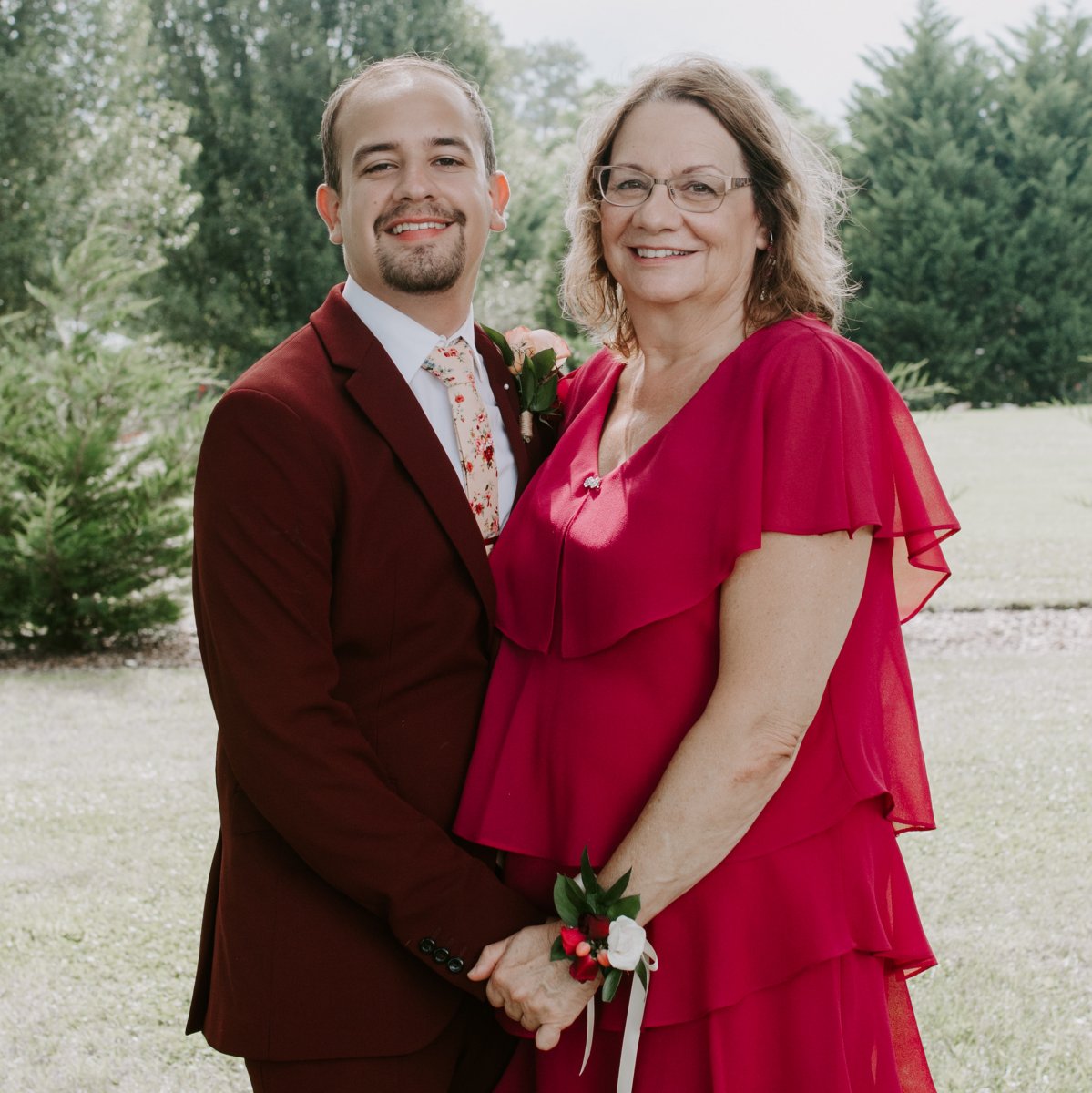 She was simply an incredible mom, and I could tell every day just how proud she was to have me as her son. But I can tell you in full sincerity that I am even more proud to have had her as my mother.
I will miss her more deeply than I will ever be able to express, but please don't be sad for me; she loved me enough in my 27 years to last multiple lifetimes. The love she gave me will be felt by my children, their children, and their children.
If there is reason to be sad, it is for all those who never got the opportunity to meet this wonderful woman, and to be impacted by her empathy, her generosity, her kindness, her faith, her unselfishness, her love, or her radiant joy. She was a light to everyone she met; it's a shame her time here was so limited.
I cannot begin to express to you how much I appreciate the love, support, prayers and kind words I've been receiving over the past few weeks. It's been overwhelming in the best of ways, and I assure you I have read every message, comment and email. For those asking for information on arrangements or where they can send flowers or condolences, that can be found here.
From the bottom of my heart, thank you all for everything. And when you read my online words from now on, try your very best to remember as often as you can and for as long as you can that I would never have been able to do any of this without my mom.
I'll miss her forever.
Word of the Day: Lament.
 YOUTH TAKEOVER. I understand it's a weird transition going from that to uh... sports. But I think y'all know by now that you sign up for weird every time you click this link. I don't know what else to tell you.
Anyway...
You can't listen to Ryan Day speak these days without hearing him talk about just how young and inexperienced the roster is. And it turns out, it's not just an excuse for the team's rather lackluster start to the season. It's just reality.
My good friend (and I mean that) Marcus Hartman did some number crunching and he's determined that this Buckeye starting lineup is the youngest in at least the last 20 years.
A comparison of starting lineups at Ohio State since 2001 shows the 2021 Buckeyes to be the youngest in that timespan.

...

To compare the age of the rosters, we assigned a number value to each class. A true freshman is a one while a redshirt freshman is a 1.5, a sophomore is a two, a third-year sophomore is a 2.5 and so on.

Using that scale, the 2021 Buckeyes scored a 62, the lowest number of any OSU team in the survey. (Note: They could get older if Harry Miller eventually becomes the starting center, but they could get younger if J.T. Tuimolau were to end up displacing a veteran at end, Tyleik Williams becomes a starter at defensive tackle, etc.)

Beyond that, the second-biggest drop from one season to the next occurred this past offseason as the 2020 team was one of the more experienced squads with a score of 74.5. That difference of 12.5 is topped only by the 14-point gap between the 2003 and '04 squads.
So, not only is this the youngest roster in the modern era, it's the team's second-largest dip in experience in that same span.
 YOU SHALL NOT PASS. When you're making a list of the top players on this high-powered Buckeye offense, I sincerely doubt Nicholas Petit-Frere would top many lists.
But he probably should!
Ohio State's Nicholas Petit-Frere hasn't allowed a QB sack in 461 pass-block snaps (2019)

The longest streak of any Big Ten OT pic.twitter.com/l8pcVCXldS

— PFF College (@PFF_College) September 29, 2021
I don't think I have ever in my life done even the most menial of tasks successfully 100 consecutive times, much less something actually difficult 461 times spanning two years.
The dude is a straight-up wall.
 PICK SIX COMING? Demario McCall might be playing a new position these days, but that doesn't change the fact that the dude absolutely owns Rutgers.
Let's run it back!
DYK? of @DemarioMccall's biggest games have come vs. Rutgers.

The RB-turned-WR-turned-DB amassed 223 yards & 3 TDs in @OhioStateFB's 2016 & 2017 wins over the Scarlet Knights. #WinningWednesday pic.twitter.com/tSbz4j10q1

— Ohio State on BTN (@OhioStateOnBTN) September 29, 2021
He's already coming off a shockingly solid performance on defense this week, where he had four tackles and a pass breakup. So I think it's safe to say the next step is a pick-six.
I will accept nothing less.
 SONG OF THE DAY. "Supermarket Flowers" by Ed Sheeran.
 NOT STICKING TO SPORTS. India is hiding a nightmare snakebite massacre... The Mormon teen sex act going viral... A trip along Earth's most mysterious river... Inside the CIA's secret war plans against WikiLeaks... Illegal massage parlors outnumber Starbucks 2 to 1 in New York City... What it means to have a "ghost poop"... Gorillas at the Bronx Zoo shock onlookers with an oral sex show... Authorities ID woman who was a possible victim of the most prolific serial killer in U.S. history...