Every day brings a new, fresh hell.
It doesn't seem real. Does anyone in this country even care anymore, you wonder aloud. It cannot possibly get worse tomorrow than it was today, you assure yourself. At some point the people still defending this disaster will finally come around and realize there needs to be an intervention, you earnestly tell the poor counter clerk trying to take your Waffle House order.
Why in the hell are we still tolerating this, you scream into the darkness each night.
You're not alone, and you're absolutely correct - the Ohio State men's basketball program is objectively in shambles. This is a fact. Many of us are co-opting ancient history to lend comfort and distraction to the trend and the now. Don't confuse that opiate with debate - we would have to revisit the football program's 2011 hellscape to find a worse Buckeye offseason than the current hoops one.
Here are the stories atop the 11W basketball section currently:

When you aggregate the headlines in that section from end-to-end it reads like a cry for help: What's Next? Poof. Lyle No Longer on Team. Jent Leaves Team. Still Nuts. Williams Refutes Report Claiming Return. Bazley Decommits. Thompson Signs with Agent. Williams Testing NBA Waters. If you scroll long enough, you'll reach Ohio State's exit from the B1G Tournament. When it lost. On Day One. To. Rut. Gers.
This is a slow burn; a decidedly more painful roster and program decimation than a self-inflicted nuke would be, like what happened in Bloomington when Indiana allowed Kelvin Sampson to be Kelvin Sampson. That mess left one (o n e) player on the roster. It also created a blank slate and a fresh start.
It's almost impossible to imagine this ending well for Ohio State or the good man in charge, so the healthiest thing to do is look away. Control the controllable. Instead of asking painful questions about the basketball program's future, try a more inspiring query, like who is going to be the next Devin Smith? 
That's a question we've only been asking for two years now. And the answer is still Johnnie Dixon, somehow. Time is a flat circle.
Every day brings a new, fresh hell. Let's get Situational!
---
The NERD BLING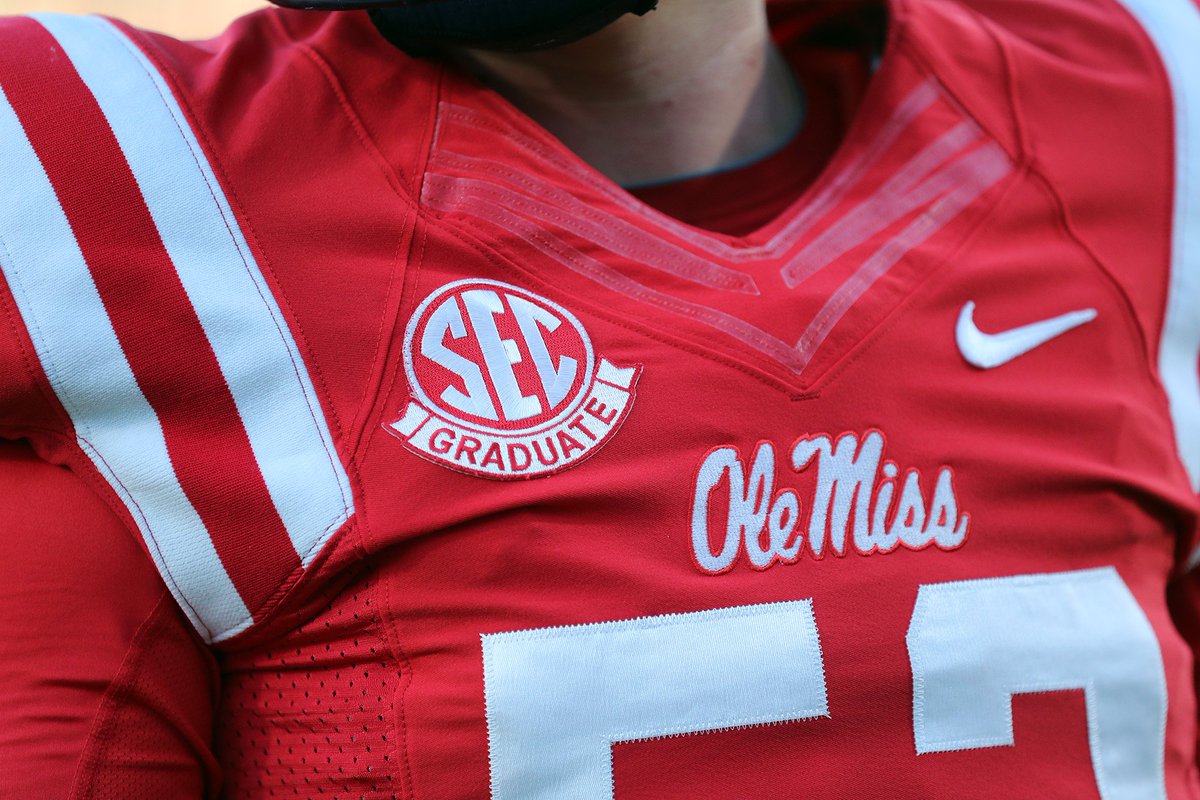 Hardened pessimists among us accept that on Saturdays they are rooting for little more than a uniform. Committed optimists invest their emotions in the men inside the pads.
And the purists? They're still down with the whole student-athlete thing.
But costumes and colors are important. We've run take after take after take after take about Ohio State's game day threads and there are strong feelings all around, ranging in categories from Pantone to sleeve piping to black uniforms, hashtag Nike hashtag money hashtag teens hashtag recruiting. All of the hashtags.
There is one well-intentioned tweak I'd love to see implemented across all sports - and it unites the Pessimist, Optimist and Purist - which in this game is nearly impossible to do. It's pictured above and now customary in God's Conference: A patch that elevates college graduation (though I'd go with a school-specific patch vs. a B1G one, since aggregating pride across a conference is and should remain a uniquely southern and dumb thing).
Give Ohio State's graduates and scholar-athletes flair they can wear. They've earned the distinction.
The Buckeyes had five grad students on the roster last season. Its starting quarterback and best defensive lineman entering 2017 already have bachelor's degrees as well. They deserve a piece of flair on Saturdays, having absorbed one of the most taxing extracurricular activities one can take on en route to what would have been an inordinately expensive piece of paper, as any good Purist will remind you. 
Give these graduates their due. Perhaps have an art student fashion a jersey patch for accomplished scholar-athletes; it could be a little ribbon, a pocket protector emoji or graduation cap. And while we're at it, how about a Gold Pants helmet sticker for each player who has participated in Ohio's birthright, a soul-crushing victory over the premier college football program from the early 1900s.
But don't go too far with the ornaments, Dave Brandon - you can have too much of a good thing. However, it's not too much to ask that Ohio State publicly acknowledges excellence and achievement in the classroom on Saturdays.
Earned pride its unpaid ambassadors can wear. That's something we can all cheer for.
---
The Bourbon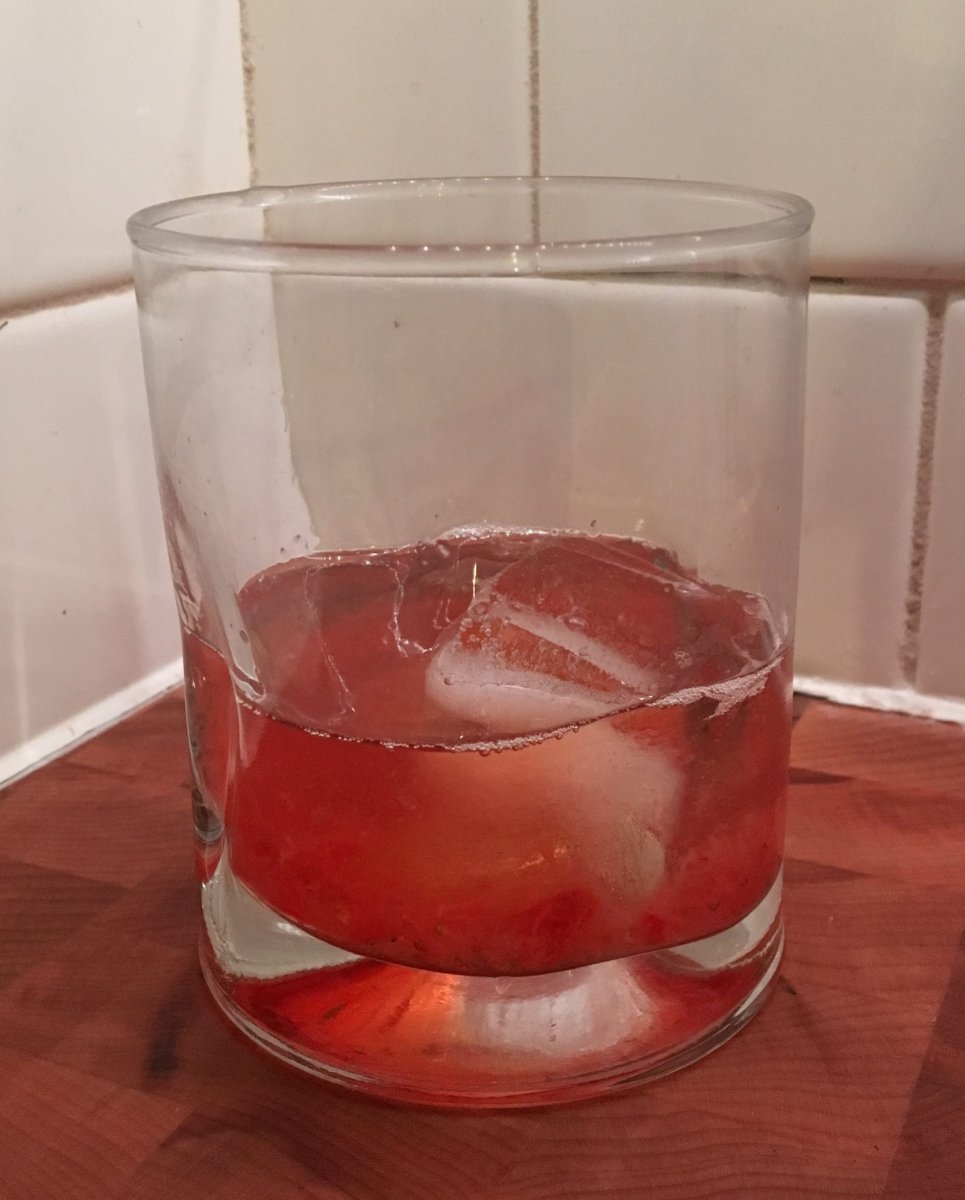 There is a bourbon for every situation. Sometimes the spirits and the events overlap, which means that where bourbon is concerned there can be more than one worthy choice.
One of the immovable rules of bourbon enthusiasm is that if you're going to make an Old Fashioned, you should do so with care, style and panache. There is a proper way to do this and fortunately, it isn't complicated.
Recently friend of the site and fellow gardener Denny Mayo informed me of his plans for processing what is already a burgeoning bumper crop of strawberries. I'm generally open-minded, but myopic when it comes to berries - they belong in smoothies, muddled into rum drinks or atop a crème brûlée.
Dr. Mayo had another idea: Bourbonification.
The Old Fraisioned doesn't stray from proper Old Fashioned construction or guiding principles. It simply exploits the fresh, organic produce in the absence of myopic processing channels. Smoothies are loaded with sugar. Rum is worthy but not an every-day spirit. Crème brûlée is delightful, but I don't own the propane gas torch necessary to make it and have a 9-year old who would definitely burn down the neighborhood if I ever had one in my house.
So Denny, a chemist by trade, put his fresh berries to use in a rocks glass, muddling them with orange bitters he also made himself. He then added a demerara sugar cube and gently forced it into the slurry before adding in Four Roses Yellow Label (I recreated and validated his lab experiment at home with Costco berries and Cody Road because my PhD in chemistry is actually a BA in English).
The juice from the strawberries added enough extra liquid to justify abandoning the customary splash of club soda or water. It was a bedside decision; the berries, whiskey, bitters and added texture from the sugar were both ripe and sweet enough on their own. You add liquid so you can taste all of the drink.
This isn't necessary with an Old Fraisioned. Chemists are smart. Try one of these the next time you find yourself with a fresh berry surplus.
---
The Playoff
One of the most devastating and least sophisticated ways to own someone online for having a terrible take is to reply to them with just their profile picture. The next time you're wasting your life arguing with someone on the Internet, try it. Just show them a picture of them. It's humbling.
Similarly, you can decapitate a musician's pride by taking a song and diminishing both its passion and intent and converting it into a lounge version. This is Richard Cheese's preferred method of musical dehumanization.
Piano solo! Bass solo! Drum solo! Han Solo!
Cheese has no respect for anyone's empowering anthem, soliloquy or ponderance of life. He takes the words of others and replies to them with what is basically the artist's profile picture. Stairway to Heaven is rendered meaningless. Creep is neutered of its dripping melancholy.
He doesn't change a single word. Everything he touches basically turns into Ohio State basketball in 2017. Ugh, owned.
Thanks for getting Situational today. Go Bucks.