Rest in Peace, Ohio State-Michigan 1969 parallels.
You were simply too beautiful to exist. The Wolverines' first-year coaching savior debuting against the undefeated flagship program from his own birth state, coached by a big, bad bully leading the defending national champions into Ann Arbor with everything on the line for both teams.
That happened before. It almost happened again.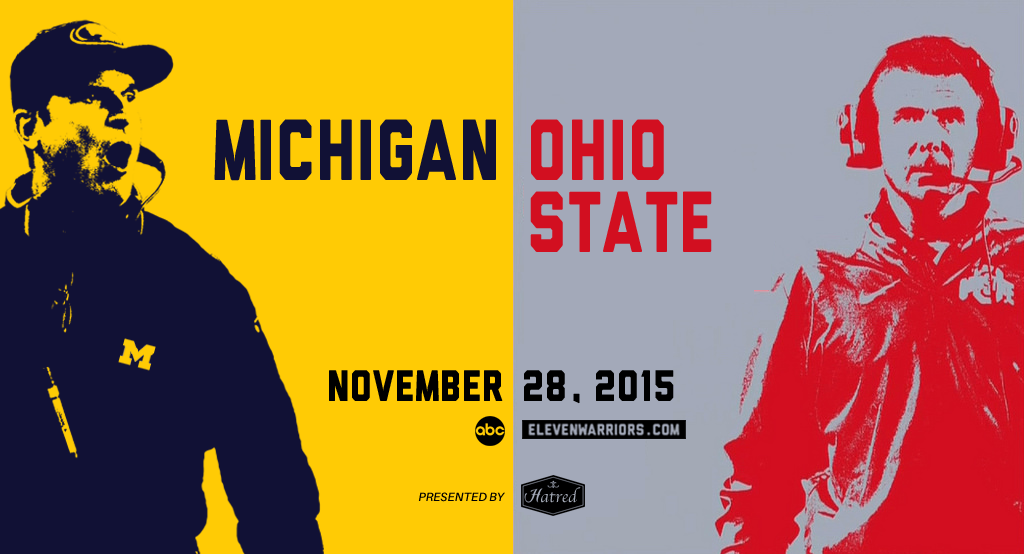 Romanticizing the return of 1969 fell apart on a cold, wet field that went stubbornly unstretched by the home team for four miserable hours last Saturday. The parallel died before Michigan had the opportunity to complete it. Ohio State's fantasy of a flawless encore to the perfect season wasn't the only thing that expired when the Buckeyes lost.
Michigan fans were openly pulling for their arch-rival last weekend, and they were punished for having those disgusting feelings once the game ended. It knocked their 1969 chimera off the rails while simultaneously snatching control of Michigan's own conference championship destiny out of its own hands and into Little Brother's. 
The Wolverines can no longer ruin everything for the Buckeyes. That said, it's Ohio State-Michigan. Everything is at stake, even when it isn't. (Everything is still technically possible for the defending champs; it's just much further out of reach)
We thought we were getting another 1969. One Premature Loss turned it into Another 1985.
While we're burying parallels, let's kill this 1998 one right now before it sprouts wings. Yes, the Buckeyes lost in November to Michigan State that season as well. Ohio State annihilated every other team it faced that season. However, those Spartans started the year 1-3 and ended it in East Lansing, too crappy for any bowl game invitation. 
The Buckeyes had been living dangerously throughout this season, winning on talent while its coaching staff fumbled around weekly trying to figure out exactly what the offensive identity of the team was supposed to be (spoiler: it still doesn't know). Nine units strong?
That team had eight units represented on the All-Conference team. Its dominance was never once questioned. Well, except on one flukish afternoon. There was nothing flukish about last Saturday.
The 1998 team suffered a generational upset. Saturday was a balloon popping under pressure from everywhere, primarily from within. With no more parallels remaining we can move onto the most important thing in the world: The Game.
Its loser gets the consolation prize of not having to openly root for Penn State! Let's get Situational.
---
The Museum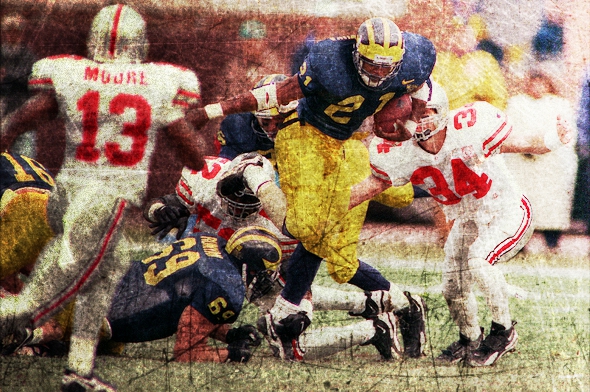 You would be hard-pressed to find an Ohio State lifer who has worn a ratty, unwashed Michigan #21 jersey more times than I have.
That would be Desmond Howard's jersey, and it was the number of choice for impressionable Michigan fans over most of the 1990s up until #2 appeared on store racks toward the end of the decade. The #21 hung in the closet of every Michigan fan I was friends back then, including my old roommate who graduated from Pioneer High School on Stadium Boulevard in Ann Arbor.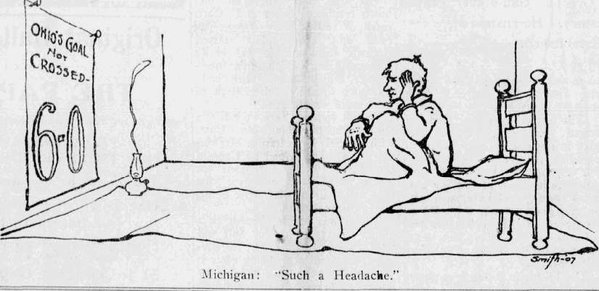 That jersey is a relic of from the triumphant past for a program that hasn't had a present worth remembering for the better part of the current century. Since 2000, Ohio State has lost to Purdue twice as often as it has lost to Michigan.
The rivalry is rooted in pride. As such, I made numerous non-cash friendly wagers with my Michigan friends (if you cringe at the thought of having buds from the wrong side of this thing you're only stealing from yourself). The loser of these pride bets wore the winner's jersey for a week.
So I had to wear that #21 in high school, college and several years out of college. I wore the jersey while it was still relatively new, slightly worn and then when it was torn and pungent from several years of playing flag football in the park. I wore it on too many Thanksgivings.
I wore it while it was Desmond's current number. I wore it in the days that immediately followed Tshimanga Biakabutuka's nationally-televised destruction of the Ohio State defense, in which he had worn it. I wore it the week after John Cooper coached his final home game. During that decade I was #21 almost every November.
Since 2000, Ohio State has lost to Purdue twice as often as it has lost to Michigan.
While this is not a rivalry that allows for moral victories, it does permit hope. Ohio State allowing three mediocre Michigan teams to keep the game interesting the past three seasons is annoying for us and encouraging for them, especially now with a coach that helps them feel good about their team again. The Buckeyes gift-wrapped Michigan's legendary 1997 win. That felt awful, but it was the first time in a decade the game up there was even close.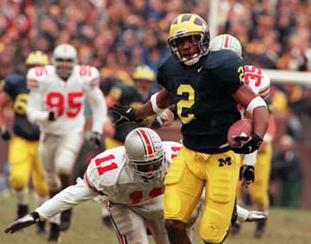 Over the past several years as Ohio State losing to Michigan has become more foreign I've heard pundits, writers and even fans say the rivalry is threatened on account of losing its "balance." The Buckeyes have won it too often. I'd love to go tell my melancholy 1990s self, wearing that disgusting jersey that smells like someone else's gym bag that this is what the future is like.
Personally, I can't think of anything I care about less in college football than making Ohio State-Michigan artificially interesting to benefit people who aren't vested in the outcome. Michigan fans can just keep fantasizing about 1969, the 1990s and those two unfortunate blips since 2000.  
The Wolverines beating the Buckeyes belongs in a museum. It is now and hereafter something that only used to happen long ago, during an era where I wagered myself into week-long humiliation. I haven't made a bet like that since Jim Tressel arrived. Winning that game is reward enough.
What's the "acceptable" season to lose to Michigan? There is no such season.
---
The Rant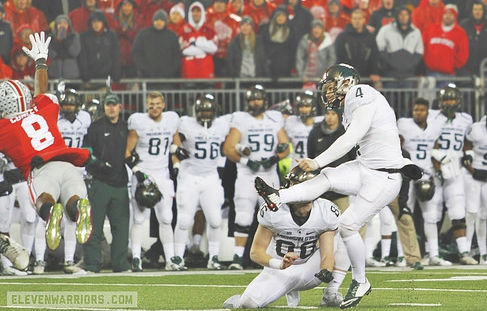 Ever since the Buckeyes lost to the Spartans I've been asked on Twitter, in emails and in person if I'm going to formally write about what happened. I was never planning to do so, win or lose. The offseason lasts forever. This week belongs to The Game.
Ohio State has lost five times - 1999, 2001, 2004, 2007 and 2011 - the week prior to The Game over the period that I've started appearing on web site editorial calendars. My topic the following week has always been Michigan.
So Saturday evening I limped out of the stadium and quickly whipped up a short post about moving on, explaining:
It's a one-game season every year. Welcome to Michigan Week.
Then two things happened: 1) Commenters chastised me on the site and across social networks for "sugarcoating" what had just happened, and 2) Ezekiel Elliott spoke his mind about the game plan for Saturday. 
So, sure. There's a first time for everything. Let's talk about last Saturday during Michigan Week. Give the readers what they want, I guess.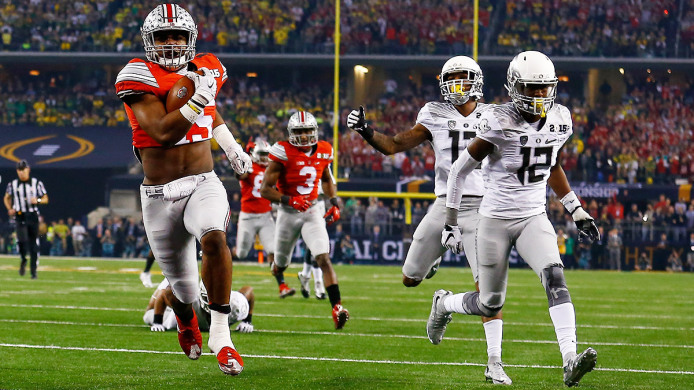 Look at the timestamp on that post in which I was criticized for sugarcoating the loss. It went live while Zeke was ripping the play calling on live television. I banged it out while still wearing soaking-wet clothes because I sat in A deck and watched the Buckeyes punch themselves in the crotch for four hours. Believe me, I know exactly how much that game sucked. It was still dripping off of me and I wasn't sugarcoating a damn thing.
Perhaps a bitter everything is terrible, the season is over, national championships are all that matter whining screed was what readers in search of catharsis preferred to see while the wound was still fresh. The problem with that is I've seen too much and lived too long to know how rare something like last season was. Michigan Week always stands on its own, whether the Buckeyes are rolling or somehow lost to a Ron Zook-coached team on Senior Day as the undefeated #1 team in the country.
I enjoyed that one in person too. That evening I wrote about The Game.
There was as much courage in Ohio State's OFFENSIVE game plan for Michigan State as there was coherent strategy.
Michigan Week deserves better than dedicating a column to moaning about how inexplicably bungled Ohio State's coaching was Saturday, and how Beck will be a verb in Columbus far longer than it ever was a proper noun. And despite that shriveled cowardice terrified-of-the-wind chickenshit game plan the Buckeyes still lost on a field goal as time expired.
Here is a list of the people who are allowed to be afraid of a light wind:
1) Anyone fighting a forest fire 

2) Trapeze artists.
That's the entire list. Offensive coordinators are strictly forbidden from crawling into a phone booth when conditions are slightly worse than ideal. That's how games are lost.
Saturday's fiasco was a vintage Jim Bollman grab-bag special void of any strategy or intent. Keep rolling J.T. Barrett away from Chase Farris because Chase still can't pass-block is not a strategy. It's chickenshit play calling covering for an inability to coach up a right tackle four full seasons removed from the ambulatory condition the offensive line depth was left in by the previous regime.
That position and its development have been marvelous the past three years. Something happened this season. Google Peter Principle and read some articles from earlier this season about shifting responsibilities on the staff. It's Michigan Week; I'm not interested in throwing poop at assistants I'm hoping will stick around for a long time. This is fixable.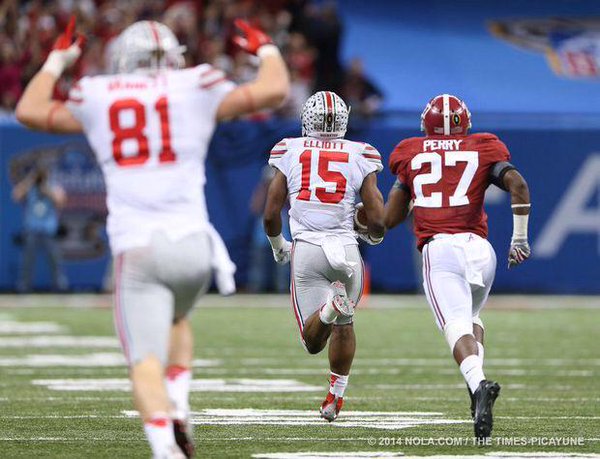 What happened last Saturday will 100% infect your enjoyment of the Michigan game this Saturday. One of two things will happen: 1) Ohio State will deploy another shriveled cowardice terrified-of-the-wind chickenshit game plan, or 2) it won't. It may also fold elements of chickenshittery into something resembling the unmerciful point-scoring phoenix everyone expected it to be this season.
You'll then do one of two things: 1) Start using Beck as a verb and surrounding it with expletives, or 2) scream about why the Buckeyes didn't attempt a sliver of anything you're witnessing last week. You will labor to enjoy what you're seeing if the latter ends up - hopefully - happening.
But you shouldn't. Fight that urge. Beating Michigan is precious, no matter how many times you've enjoyed it. It does not get old.
The Buckeyes are fully capable of not only beating Michigan Saturday but blowing them off the field in the same manner that captivated college football to close out last season. If they can't, may they at least die trying. Last Saturday Ohio State died afraid. There was as much courage as there was coherent strategy in that game plan. Die trying. It's Michigan.
That's how Zeke felt, and his outburst reflected how a lot of players feel. It reflected how his head coach feels. I've read that it wasn't the right time or place to spit a truth bomb like that and I respectfully disagree. I think Zeke aired what needed to be aired - in front of everyone - and it could end up being what breaks Ohio State's fever and cures it of that flu the offense has suffered from all season.
ZEKE DOESn'T NEED TO BE A CORPORATE DRONE WHO KEEPS HIS HEAD DOWN AND HIS MOUTH SHUT WHILE HIS MANAGER IS INCOMPETENT IN PLAIN SIGHT.
The two greatest truth serums known to mankind are liquor and losing. Both wear off eventually. Etiquette in perpetuity is boring. Shaking things up has its time and place. Zeke was far more courageous speaking the truth than his coaches were against Michigan State.
Championship players know when they're being well-coached. Zeke said what he said where he said it and now there's nowhere for anyone to hide, there's no vanity to protect and there's no sensitive bullshit way to preserve the dignity of something or someone that isn't worth a fraction of a garbage-time point scored during an Ohio State victory march through Ann Arbor.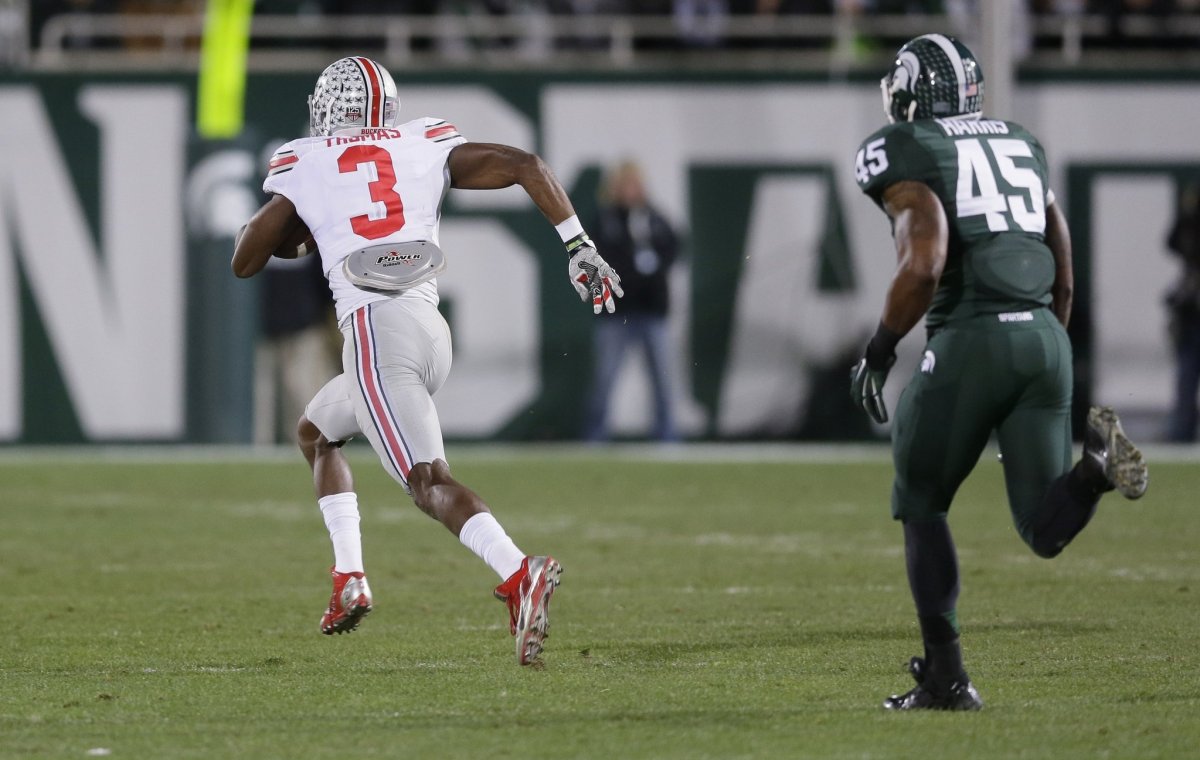 Zeke is in college for only a little while longer. If professional football doesn't work out he has the rest of his life to be a corporate drone who keeps his head down and his mouth shut while mediocre managers who failed their way into their positions because they knew the right person on the inside suck out loud at their jobs. Nobody earns the right to tear down a boss but some do earn the capital that allows them to do so without suffering any consequences.
Zeke is like that. He'll be a legend in Columbus. The coach he ripped will be long gone well before Zeke's first standing ovation when he's honored during a commercial break on the field for making a generous donation to the medical center. And speaking of ripping, what was stolen from him Saturday was his window for college football immortality. 
He got 11 measly carries on an afternoon where he was set to make a Heisman statement. The offense around him was programmed to fail from the opening kick. A mediocre game plan might have given him a chance. He earned the capital to say what he said and I'm thrilled he said it. I'm only disappointed that he apologized. 
Okay, let's never do this again. It's Michigan Week. That's impossible to sugarcoat.
---
The Bourbon
There is a bourbon for every situation. Sometimes the spirits and the events overlap, which means that where bourbon is concerned there can be more than one worthy choice.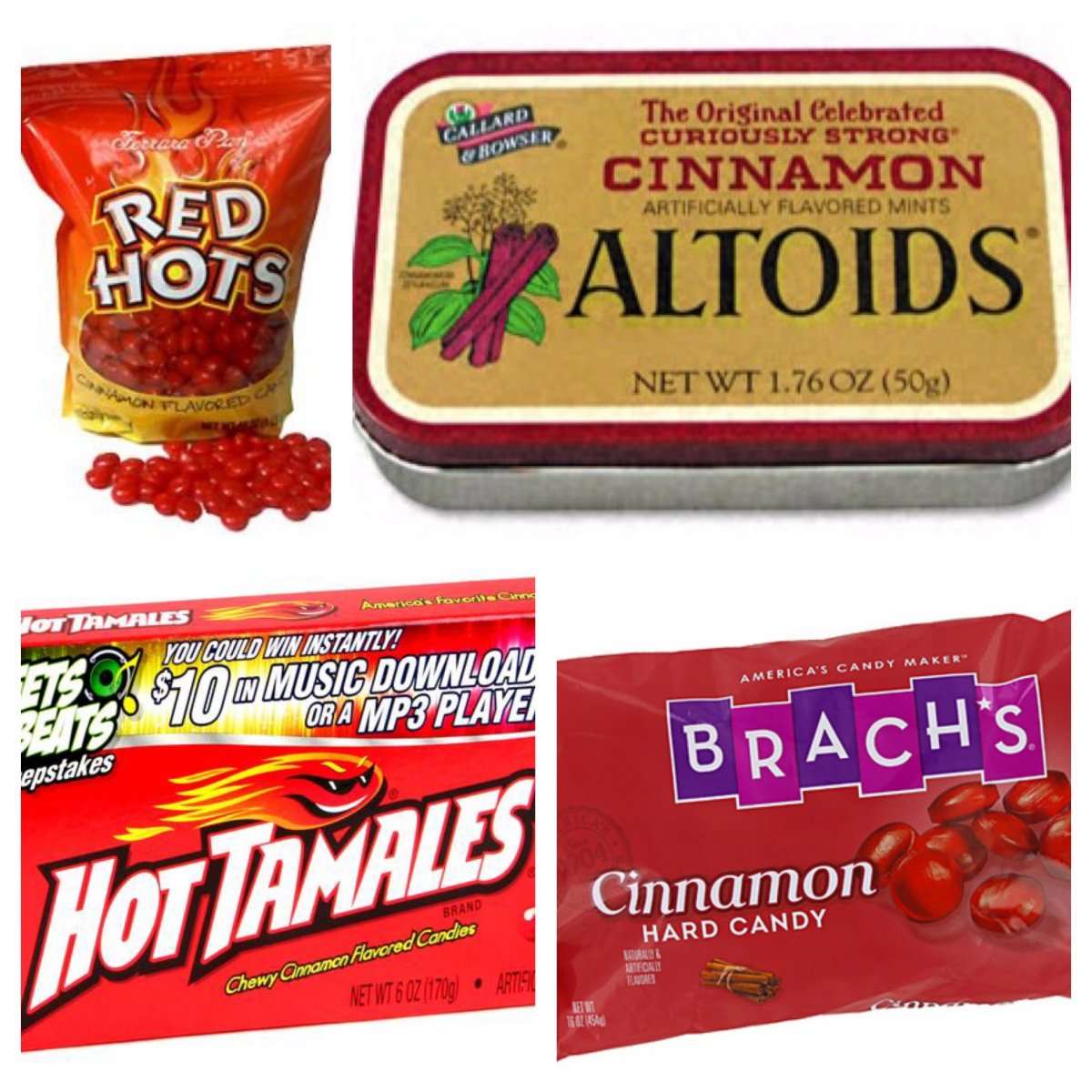 Chances are you've had Fireball, the cinnamon-flavored whiskey that was all over Canada during the 1980s but has only recently made its way down here. Fireball is spicy, easy to shoot and infuses both your face and vomit with a pleasant bouquet.
Fireball is also bullshit. Buying pre-flavored whiskey means you're ingesting lousy, lowest-shelf liquor suitable for industrial flavoring because there's no reason to use anything but the worst when you're going to overwhelm it with cinnamon anyway. That's why Fireball is priced to move for undergrad budgets.
However, cinnamon flavor in whiskey is not bullshit. If you've read Fred Minnick's latest book you know it's its second-most common, naturally occurring tone. If you love the exaggerated cinnamon candy flavor of Fireball but hate the hangover that cheap Canadian whiskey gives you - you're in luck.
Here is your Fireball Lifehack. It's called Firestarter, because you can choose both your whiskey - we'll use bourbon; it's the best - as well as your cinnamon flavoring.
FIRESTARTER SUGGESTIONS

| BOURBON | CANDY |
| --- | --- |
| JIM BEAM BLACK | RED HOTS |
| OLD CROW | BIG RED |
| EVAN WILLIAMS | ALTOIDS |
| EARLY TIMES | JOLLY RANCHERS |
You'll start with a spicier first-shelf budget bourbon like Jim Beam Black, Evan Williams, Old Crow or Early Times. These are authentic enough and cheap, meaning there's no grain alcohol or brown food coloring included. You've already significantly reduced the chance of a hangover by using one of these instead of Fireball with its Frankenstein's monster base.
Now you just need the cinnamon flavor of your choosing. There's nothing elegant or difficult about how you infuse your bourbon. Drop two dozen Red Hots into the bottle. By the next day they'll be gone and your whiskey will be glowing red. If you don't like the color but love that flavor, use Cinnamon Altoids instead. Use literally any cinnamon candy. I've even heard emptying a pack of Big Red gum into the bottle works.
That's it. Cinnamon lovers, you can now serve your late-night guests and fill your traveler with Firestarter - because everyone is better than Fireball. Especially you.
---
The Playoff
You've probably seen this before. This is the week you are required to view it again.
If this documentary is foreign to you, watch it - you'll meet some of the people whose names are well-known only on account of a single football game. They're remembered by what they delivered - or failed to - on a few special Saturdays.
You will hear dead men tell tales of just how important this Saturday is. Woody, Bo, El Diablo, Mike Wallace and Ben Sproat are all gone. You hear both joy and pain in their voices while talking about Ohio State playing Michigan. Winning this thing signs a lease on a year's worth of peace. Losing it alters the climate of your soul.
Take that for granted or roll your eyes at it. You're stealing from yourself. Watch or rewatch this film, learn or relearn something about The Game and prepare yourself emotionally for Saturday's one-game season. It's Michigan. <-- read that in Woody's voice.
Even their fight song is pompous and self-adulating. Ours is passionate and aspirational. They're the best. Ohio State doesn't have to be the best. It has no use for such a declaration. It just aspires to be better than the best on the Saturday that matters most. That's the best.
Happy Thanksgiving. Go Bucks. Beat Michigan forever.