Welcome back to Remember When, where we delve into some interesting moments in Ohio State sports history.
This year is not the first to have a pandemic threaten sports as we know it. With the 1918 influenza pandemic disrupting campus activities, it was deemed unlikely that Ohio State would play their matchup against Denison. 
From the October 8, 1918 issue of The Lantern: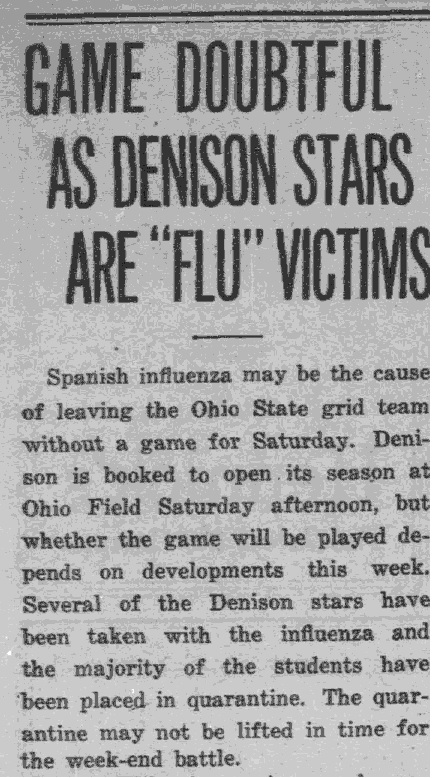 But even after campus had shut down, large gatherings were suspended, and both teams had players ill with the flu, the game went on as scheduled with a health professional giving the go-ahead. 
From the October 11, 1918 issue of The Lantern:

Ohio State managed to beat Denison 34-0, but faced a disappointing season. From this point, football schedules were adjusted and condensed, and the Buckeyes finished 3-3 overall and 0-3 in the Big Ten.
As disappointing as the year was, football continued on through World War I and a deadly global pandemic so, who knows what this season could bring.