The COVID-19 pandemic may have canceled Ohio State's camp check-in day, but Drue Chrisman isn't letting it cancel his t-shirt love story.
Every year since his redshirt freshman season, Chrisman has arrived at Ohio State's camp check-in day rocking a shirt commemorating one small step in what would become a love epic.
In 2017, Chrisman arrived at the hotel donning a shirt that publicly announced his affection for Mormon girls.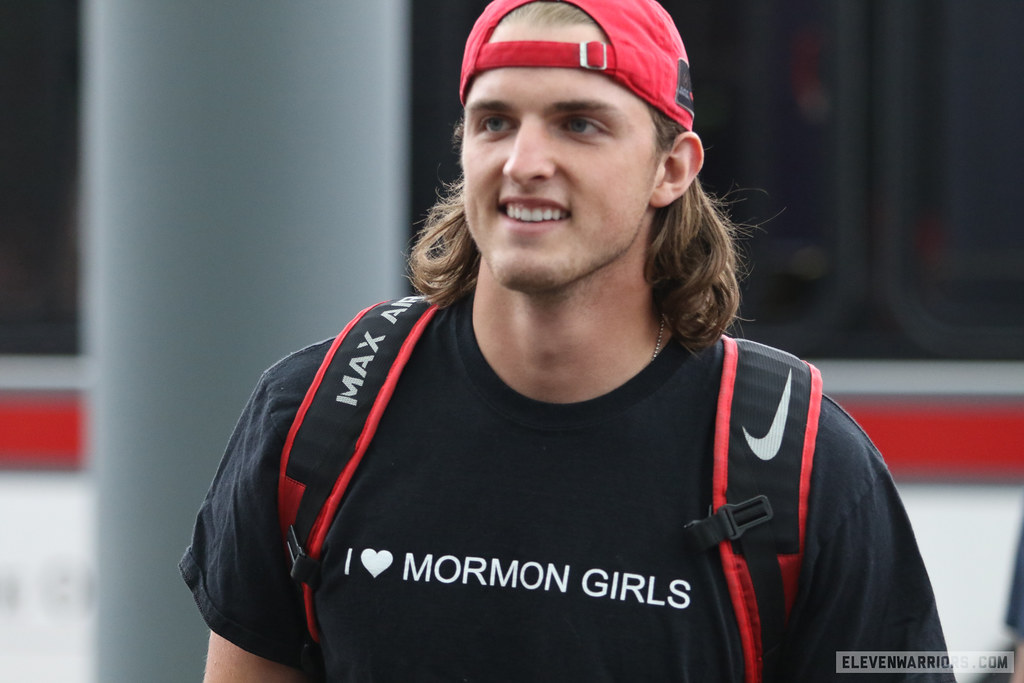 The first shirt seemed to work because we got an update on Chrisman's relationship status at camp check-in day a year later.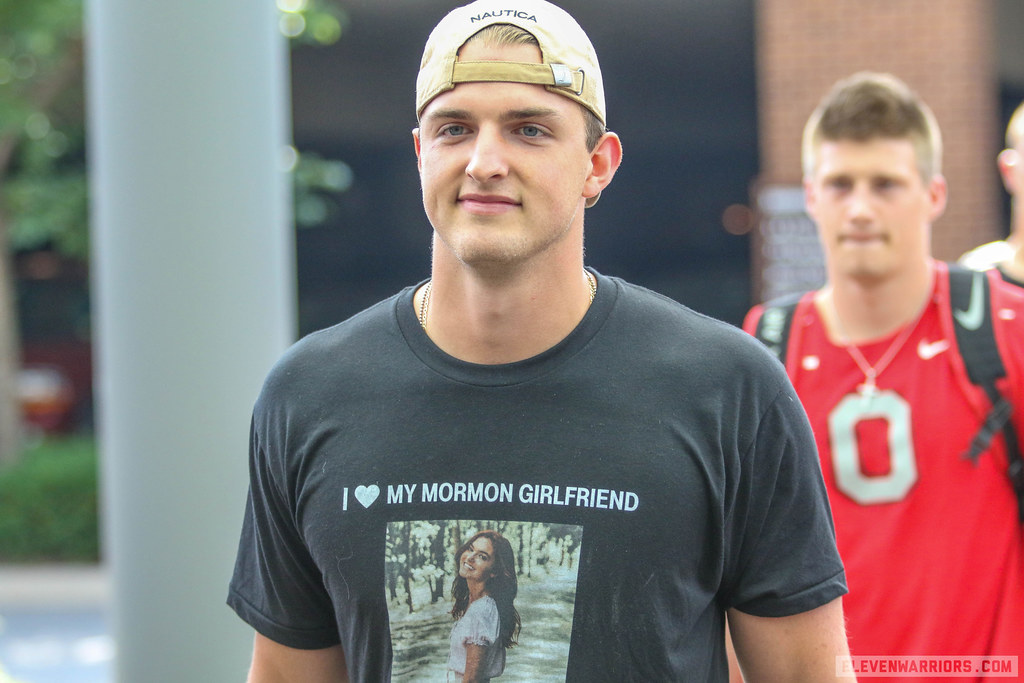 Chrisman quite publicly put a ring on it a few months later, proposing to his Mormon girlfriend, Avery, on the field during Ohio State's spring game.
And thus, she became his Mormon fiancée (don't worry, Drue – we won't take off points for spelling).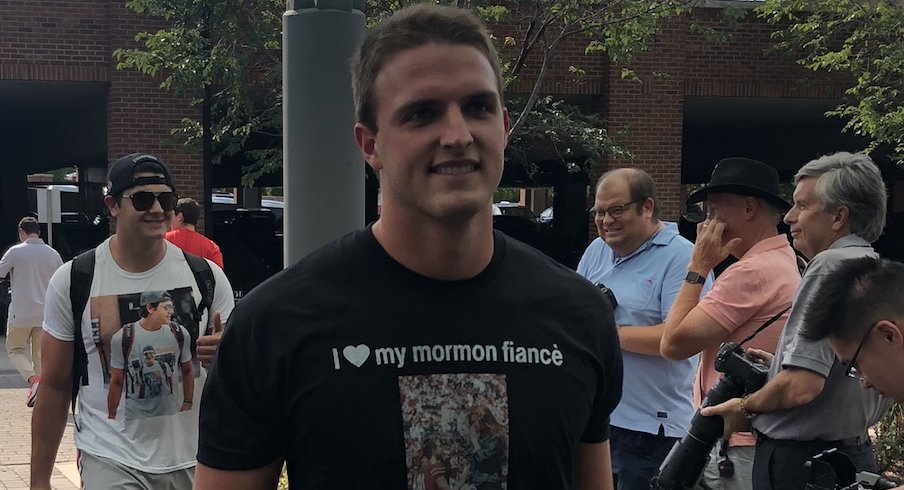 And after a beautiful social-distanced wedding, Chrisman now gets to call Avery his Mormon wife, and he's got the shirt to prove it – check-in day or not.
Checking into game week? #NiceTryCovid pic.twitter.com/muXQlrukOT

— Drue Chrisman (@DChrisman91) October 19, 2020
What a journey pic.twitter.com/fpEPPSEe15

— Drue Chrisman (@DChrisman91) October 20, 2020
Congrats to Drue and Avery. Here's hoping your marriage is long, healthy, and brings you at least as much joy as bottle flips and custom tees.