At all schools, including Ohio State, first-year players who take redshirts as freshmen sometimes get lost in the shuffle.
Why not talk about Garrett Wilson and Zach Harrison when given the opportunity? But sometimes that leads to the freshmen who didn't play much – or at all – getting forgotten.
Of the 17 recruits in Ohio State's 2019 recruiting class, 10 played four games or fewer, making them eligible for redshirts with Wilson, Harrison, Harry Miller, Jameson Williams, Marcus Crowley, Craig Young and Dawand Jones the only seven freshmen who did not redshirt.
Today, we're taking both looking back at what all 10 of Ohio State's redshirt freshmen accomplished in their first years and doing our best to project their immediate and long-term futures.
RB Steele Chambers
2019 in review: Chambers was on the field for 33 snaps, playing running back in three games against Cincinnati, Miami (Ohio) and Rutgers. He also played special teams in the blowout victory versus Nebraska. He had 19 carries for 135 yards and a touchdown.
A look toward 2020: As Eleven Warriors' own Dan Hope wrote on Tuesday, Chambers has a chance to secure carries – or even start – if he has a strong offseason. Without J.K. Dobbins, the Buckeyes have a gigantic question at running back. Master Teague, Marcus Crowley, Demario McCall and Miyan Williams will be in the mix. But none of them are sure things. Chambers, the No. 231 overall prospect in 2019, has a chance to break through in the next seven months.
Long-term outlook: Much of Chambers' long-term outlook will be determined by his role in 2020. As a June enrollee, he's getting his first full offseason as a Buckeye. Should he take advantage of that and either start or split carries, his college career would take off at a rapid pace. If not, he wouldn't have to fret. Ohio State isn't exactly teeming with depth at running back, meaning Chambers wouldn't have to wait long for his time.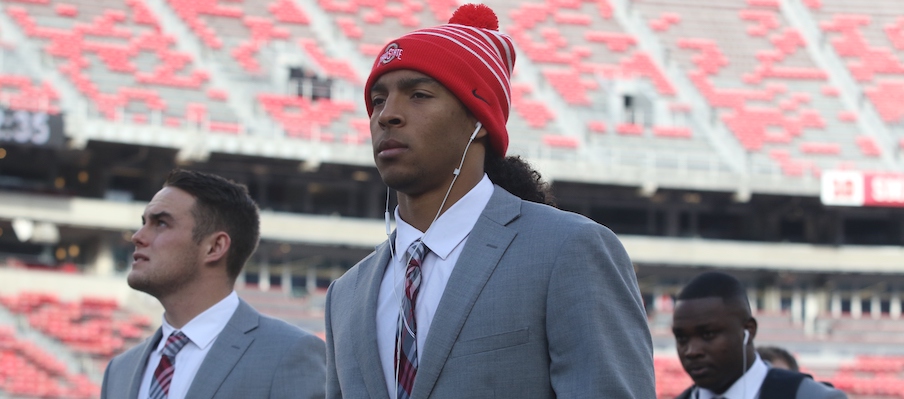 TE Cormontae Hamilton
2019 in review: Due to an ankle injury, Hamilton was out for four weeks across the end of fall camp and beginning of the season. He did not play any snaps as a freshman.
A look toward 2020: Since Hamilton didn't play at all in 2019, it's difficult to know exactly how he'll factor in to the offense as a redshirt freshman. Ohio State still has Luke Farrell, Jeremy Ruckert and Jake Hausmann ahead of him on the depth chart, too, which might minimize his opportunities. Interestingly, though, Hamilton has the size of a fullback rather than a tight end (6-foot-2, 263 pounds), which could allow Kevin Wilson to get creative with him in certain packages.
Long-term outlook: Because Hamilton is physically so different from his contemporaries at tight end, it's unclear how Wilson and Ryan Day will deploy him in the coming years. That uniqueness could give him an edge in certain scenarios. Nobody else on the roster has Hamilton's particular body type, and the Buckeyes haven't targeted any recruits similar to him. There's as much mystery surrounding his future role as any other rising second-year player.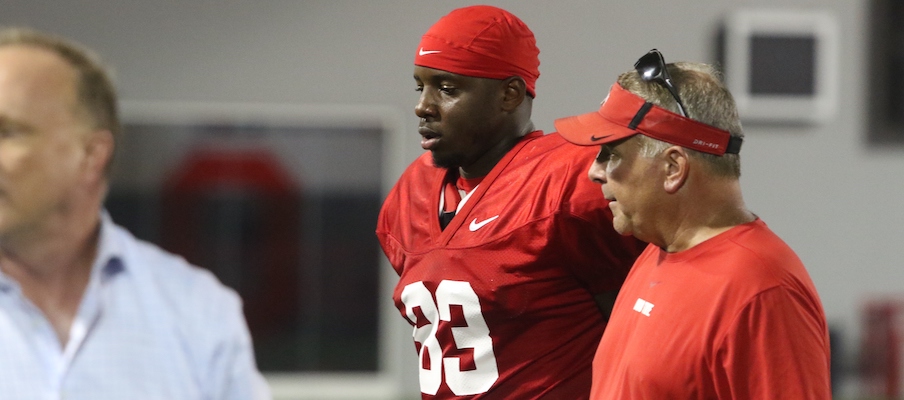 OG Ryan Jacoby
2019 in review: Jacoby did not play any snaps as a freshman.
A look toward 2020: Because Jacoby didn't play at all as a true freshman, it's highly unlikely that he earns a starting spot next season. More than likely, he'll be in the mix to back up Wyatt Davis or whichever teammate starts at left guard. The Mentor native first could have to show what he can do late in games before getting a shot to start.
Long-term outlook: As the offensive line room continues to get filled up with former four-star and five-star prospects, the competition to start in future years will continue to stiffen. Jacoby, the No. 7 Ohioan in the 2019 class, will have to progress relatively quickly to stay ahead of the incomers.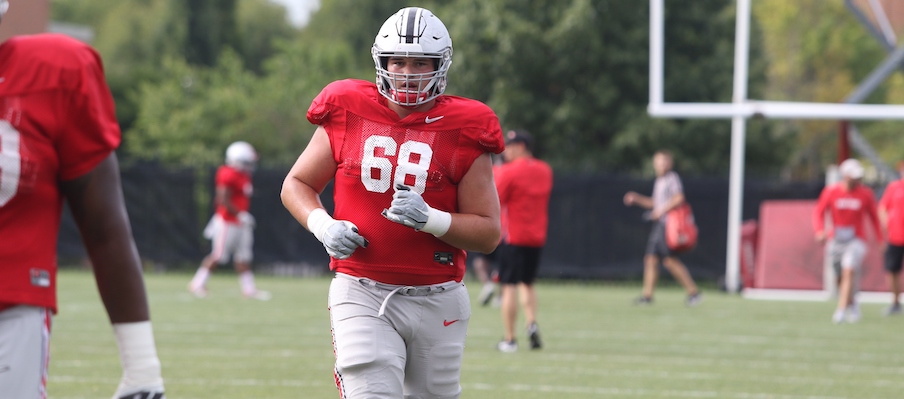 OG Enokk Vimahi
2019 in review: Vimahi packed on pounds after arriving on campus in June, going from 257 to 295 pounds. He didn't play in the first eight games of the season. Then the Hawaiian played 62 snaps across three games against Maryland, Rutgers and Michigan.
A look toward 2020: For a while, it seemed likely that Vimahi wouldn't even be on the roster in 2020 due to a two-year mission trip originally planned to take place after his freshman season. He ultimately decided to postpone it, though. Therefore, he'll be back as a redshirt freshman next season. Still, Vimahi has an uphill battle to earn immediate playing time. Jonah Jackson's graduation opens up a competition at left guard, but Harry Miller, Gavin Cupp and Matthew Jones will be in the mix. Vimahi is a longshot to start in 2020 and will likely provide depth at guard.
Long-term outlook: Though Vimahi was a late addition to Ohio State's 2019 recruiting class, he was highly sought after as a top-150 overall prospect. Greg Studrawa has pulled in some top-flight offensive linemen in recent years, so competition to earn a starting spot will be stiff, but Vimahi will eventually be expected to earn one. Now around 300 pounds, he can make progress technically rather than needing to focus on filling out his body.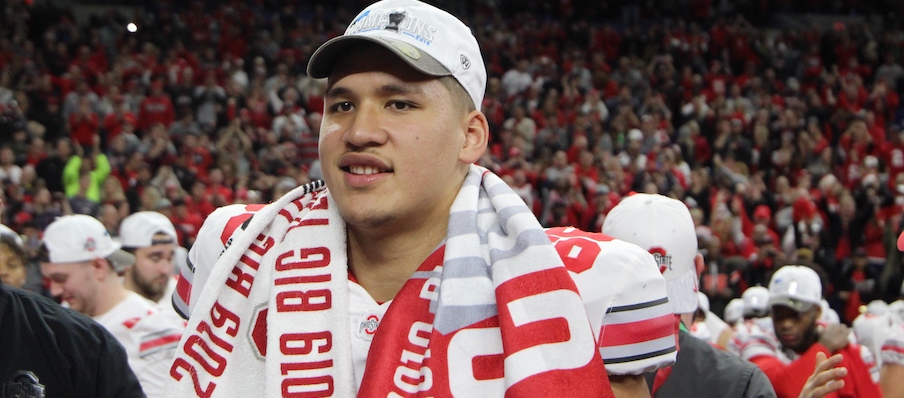 DE Noah Potter
2019 in review: Potter played 37 total snaps across four games, seeing the field only once after the fourth week of the season. The defensive end recorded two tackles in his first year as a Buckeye.
A look toward 2020: Though Larry Johnson won't have Chase Young rushing off the edge, Ohio State returns every other key contributor – Jonathon Cooper, Zach Harrison, Tyreke Smith, Tyler Friday and Javontae Jean-Baptiste – at defensive end. Because of the depth, there's a good chance Potter will have to wait another season to earn a role in the rotation. But after a year of development to go along with his 6-foot-6, 262-pound frame, the Mentor native could find a spot with a strong offseason.
Long-term outlook: While Potter waits behind a few veterans, he can take solace in the fact that he's part of the next wave at defensive end. Johnson has shown a propensity to rotate edge rushers, so whenever he feels as though Potter deserves more playing time, he'll turn to him. At this point in Potter's career with the players currently ahead of him on the depth chart, it's unclear when that'll happen.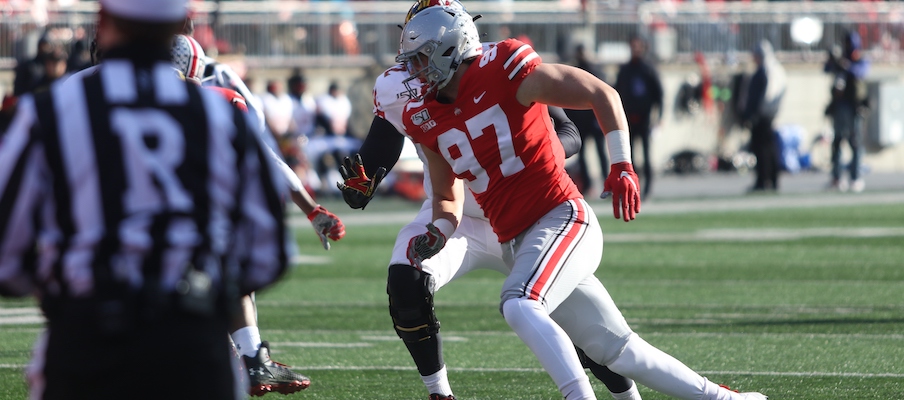 DE Cade Stover
2019 in review: Throughout the offseason and first nine games of the season, Stover was a strongside linebacker. Then, the Sunday before the Buckeyes played Rutgers, Johnson brought him to join the linemen as a defensive end. He stuck at the new position. Stover played 35 snaps in four games, including a season-high 22 snaps in the blowout of the Scarlet Knights. He had three tackles.
A look toward 2020: Like Potter, Stover could find himself blocked by a sizable list of returners at defensive end. The other, most pressing obstacle? The Lexington High School graduate is learning a new position. Ahead of the Fiesta Bowl, he openly discussed the steep learning curve ahead. So while he might an intriguing combination of size and speed, Stover might spend most of his second season at Ohio State developing rather than contributing during meaningful downs.
Long-term outlook: In a perfect world, Ohio State would love for him to have a career similar to that of Sam Hubbard, another high school safety who played linebacker in college before ending up at defensive end. That's a high bar, but it doesn't seem out of reach for somebody once ranked as the 114th-best recruit in the 2019 cycle. How he develops this offseason will play a significant role in determining how quickly he can earn a spot in the rotation. Regardless of when that happens, he undoubtedly has a high ceiling.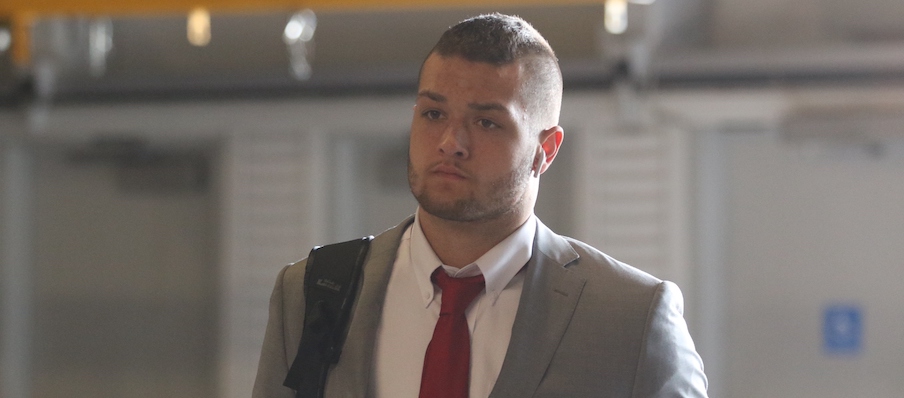 DT Jaden McKenzie
2019 in review: McKenzie appeared in two games, playing 11 snaps late in wins against Miami (Ohio) and Maryland.
A look toward 2020: Due to the loss of three outgoing seniors, Ohio State will have to figure out how to replace its three defensive tackles who took the most snaps in 2019. McKenzie, though, remains on the outer fray of those conversations. At 3-technique, Taron Vincent and Haskell Garrett are viewed as the two most likely starting candidates, with Jerron Cage also in the mix. McKenzie will likely be behind all three of them on the depth chart, though he'll get opportunities to prove otherwise in the offseason.
Long-term outlook: McKenzie, a late addition to Ohio State's 2019 recruiting class, has floated under the radar ever since signing as the No. 765 overall prospect. Eventually, though, he'll have an opportunity to earn a spot in the rotation. The Buckeyes don't have quite as much depth among underclassman defensive tackles as most would expect, meaning he'll be counted on to come through eventually.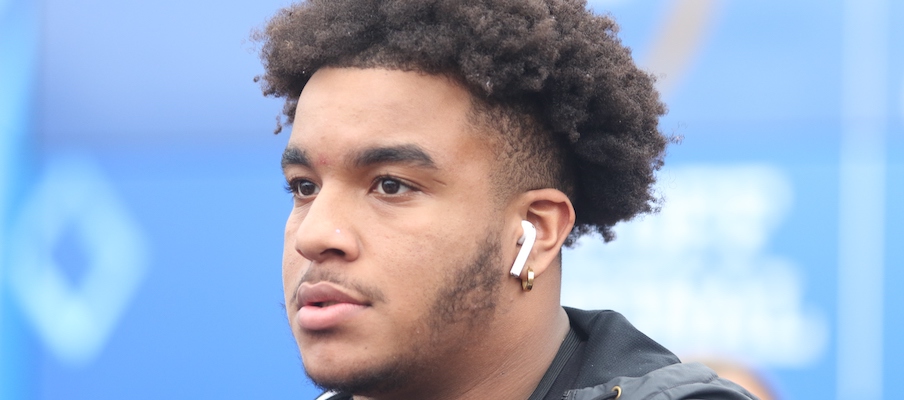 LB Tommy Eichenberg
2019 in review: Eichenberg came back after an undisclosed injury hampered him throughout preseason camp to play in four games but was on the field for just five defensive snaps. He only played special teams against Wisconsin in the Big Ten championship game and Clemson in the Fiesta Bowl.
A look toward 2020: Opportunities won't be plentiful for Eichenberg, who's expected to play either middle or weakside linebacker. Malik Harrison left for the NFL, but Tuf Borland, Baron Browning, Dallas Gant and Teradja Mitchell are among the returners at the two inside linebacker spots. Eichenberg playing special teams in the final two games of the season show that he might have impressed as the year progressed, but he doesn't have anything resembling a clear path for playing time next season.
Long-term outlook: Once Borland and Browning graduate following the 2020 season, the next wave of linebackers will take over. Mitchell, Gant and K'Vaughan Pope are the favorites for those spots. But all three will graduate after the 2021 season, meaning Eichenberg will have multiple opportunities to win starting jobs in the next couple of years.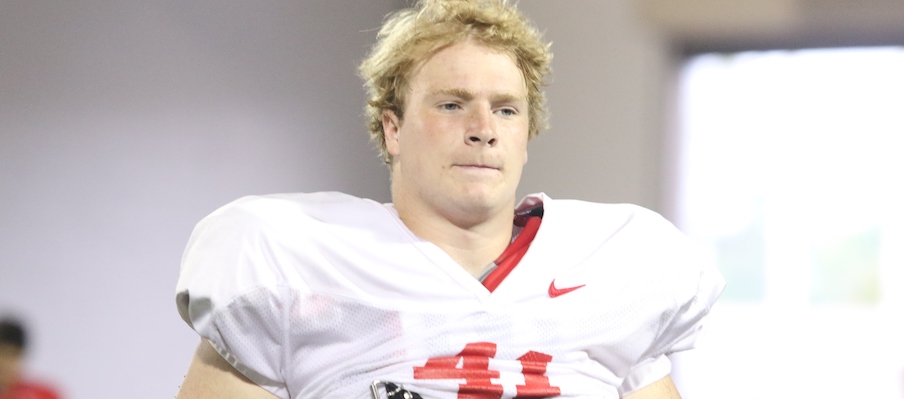 S Bryson Shaw
2019 in review: Shaw played six defensive snaps against Miami (Ohio) and played special teams versus Maryland and Rutgers. He had two tackles.
A look toward 2020: As a true freshman, Shaw sat behind Jordan Fuller, Proctor and Hooker. Though Fuller is gone, the other two are still around and remain the favorites to stay ahead of Shaw on the depth chart. The Maryland native will have to make some progress in the offseason to show he deserves reps. He'll likely spend most of his redshirt freshman season on special teams.
Long-term outlook: Should Day stick to his plan of relying heavily on a defense with only one deep safety, future opportunities might be more limited than Shaw initially imagined when he signed to play for Ohio State. For that reason, it's pertinent that he develops quickly under Coombs. At 6-foot-2 and 185 pounds, he has the prototypical physical frame of a safety, which gives him a solid base from which to work.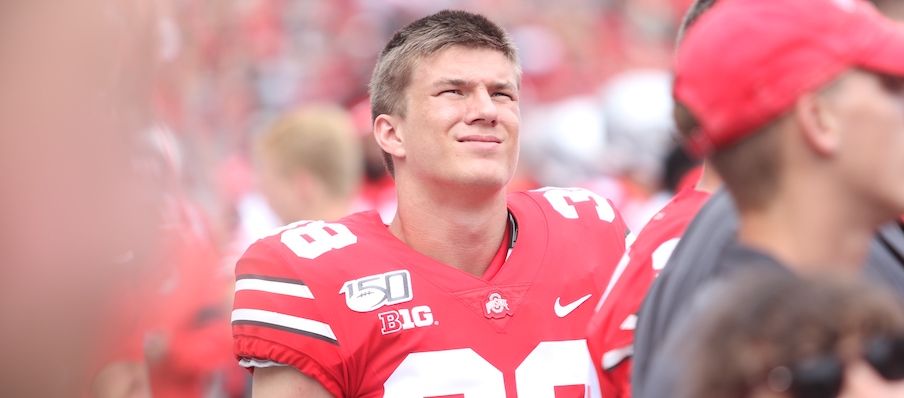 S Ronnie Hickman
2019 in review: Hickman didn't play a snap as a freshman as he spent the year recovering from a torn ACL suffered in October of 2018.
A look toward 2020: Before even getting to the season, Hickman will have to get through winter workouts, spring practice, summer workouts and fall camp with a healthy right knee. Should that happen, he'll have a chance to find his way onto the depth chart. But with Ryan Day preferring a single-high safety and Josh Proctor the likely starter, he'll likely find himself in competition with Marcus Hooker, Bryson Shaw and Lathan Ransom for the backup spot.
Long-term outlook: The coach who recruited him (Greg Schiano) and the coach he spent his first year under (Jeff Hafley) are gone. In their place stands Kerry Coombs. Provided he sticks with what Day has publicly supported and largely runs a defense with one deep safety, the competition between Hickman and the others at his position will be fierce the next few years. Hickman, once the 115th-ranked recruit in the 2019 cycle, has as much potential as anybody else at safety. So despite his ACL injury, he'll be in the mix to start in the coming years.