If Ryan Day wanted Ohio State's next linebackers coach to be as different as possible from Bill Davis, who spent the past two seasons coaching the position group under Urban Meyer, he succeeded.
Al Washington, an high-level recruiter that Day plucked of Jim Harbaugh's Michigan staff to coach linebackers, has few – if any – similarities to his predecessor.
He's a Columbus native who attended Bishop Watterson High School and whose dad played for Ohio State. Davis was born in Youngstown and played for Cincinnati, but didn't have any connections to the Buckeyes before Urban Meyer hired him as a defensive analyst. Washington is a 34-year old who has spent his entire 12-year coaching career in college. Davis is a 53-year old NFL lifer who had not worked in college since 1991, when he was a graduate assistant at Michigan State.
In his career, Washington has coached linebackers, defensive linemen, special teams and running backs, while Davis hasn't been anything but a linebackers coach or a defensive coordinator since 2000. Washington's connection to the head coach, Day, is two years spent together on Boston College's coaching staff. Davis has been friends with Meyer for decades and was the best man at his wedding.
One key similarity at Ohio State binds Washington and Davis together: personnel.
The Buckeyes return nearly every linebacker next season, only losing Dante Booker to graduation and not losing anyone as an early entrant into the NFL draft. All three starters – Malik Harrison, Tuf Borland and Pete Werner – return. Harrison had a chance to leave for the NFL, but opted to play his senior season before he even knew Washington would be his position coach. Both Borland and Werner have two more seasons of eligibility remaining.
In order to improve the position group, which often came under criticism in recent years, Washington must either improve the current crop of starters or look to the backups to see if production can be found elsewhere.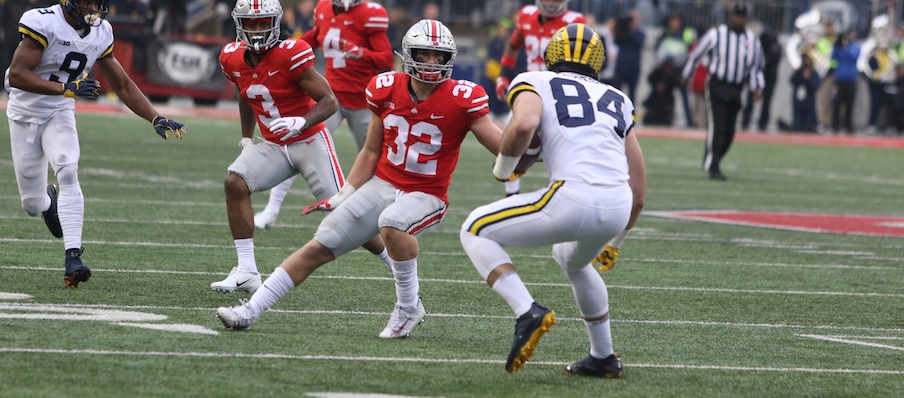 Talent in the room undoubtedly exists. The linebackers simply haven't either played up to their potential or been put in the best position to make plays. Both reasons ultimately come back to coaching. If Washington is an upgrade from Davis, he'll find a way to make it work.
At times last season, Harrison flashed. Consistency separates the 6-foot-3, 245-pound athletic specimen from becoming a play-to-play force, but he tied with Jordan Fuller for the team lead in tackles, anyway.
Borland's nine tackles for loss and three sacks were the most of any linebacker on the team, but he garnered the most criticism, often deriving from his perceived lack of relative speed. Werner had the fourth-most tackles on the team, also picking up 7.5 tackles for loss and a position-high seven pass break-ups. However, many people questioned his size.
Ohio State's defense allowed more than 400 yards per game, finishing 71st in total defense, and the linebackers undoubtedly had issues that led to opponents carving it up at times. The Buckeyes' opponents averaged 4.5 yards per carry, the 79th-best in the nation.
Harrison will surely start for the second season in a row. If Washington intends to shake the position up, neither Wener's nor Borland's starting spots will be completely safe, especially considering the backups waiting for their turns.
Baron Browning, a rising junior who entered Ohio State as a five-star prospect, hasn't developed into the force many people believed him to be coming out of high school. Davis played him inside, backing up Borland, but he has the athleticism and size to challenge Werner – as well as Borland – for his starting spot. Both Keandre Jones and Justin Hilliard will be seniors who will attempt to earn more snaps.
Behind them, a trio of rising sophomores – Teradja Mitchell, Dallas Gant and K'Vaughan Pope – will be in their second years in the program and could make moves up the depth chart. Mitchell, who was the second-highest rated inside linebacker in his class, might be ready for more snaps at middle linebacker. Gant, a native of Toledo, also impressed teammates and coaches in his first year in the program.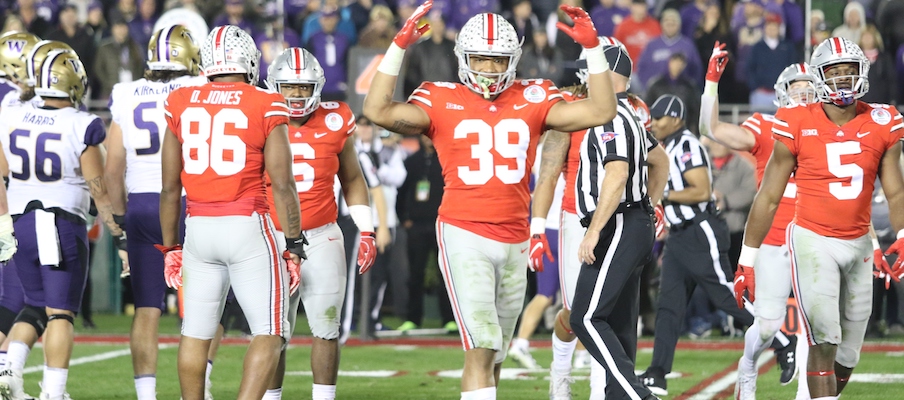 Ohio State is eight months – including spring practice, summer workouts and fall camp – from kicking off the 2019 season against Florida Atlantic on Aug. 31, so there's a lot of time to work with and for players to make strides, which is a positive for a first-year position coach.
With Washington, the Buckeyes might not be completely locked into the three-man rotation they played most often last year. A fresh face with a new perspective is a positive for a group that didn't reach its potential in Davis' two seasons.
"Al Washington is going to be a terrific addition to our coaching staff," Day said in a press release. "I've known him as player and as a coach and I know his family very well. I think his familiarity with this region as a coach and as a recruiter is going to be very impactful, as will his leadership with our linebackers unit."
Many people have accused Meyer of too much loyalty, including to Davis, an experienced NFL coach and friend who had not coached in college since long before any current players were born.
Day didn't bring Washington to Ohio State out of loyalty. He sought him out to recruit the best talent to the program and to put the best linebackers on the field in the best positions for them to be successful. Davis struggled to do that. Now, it's Washington's turn to prove Day made the correct choice.