Coming off a shocking 24-21 loss on the road against Penn State, Urban Meyer's squad gets back it Saturday taking on Pat Fitzgerald's Northwestern Wildcats. 
Considering Ohio State has won 29 of the last 30 against Northwestern rendering them largely irrelevant, the first thing I think of when I hear the term "Wildcats" is the cinematic sensation starring Goldie Hawn about an inner-city football team trying to win games, score chicks and stay on the right side of the law. 
Anyhow, since this week's roundtable attendees, Andrew Lind, Johnny Ginter and Eric Seger are likely too young to know what I'm even talking about, I'll instead pick their brains on the state of the Buckeye offense, Raekwon McMillan's season-to-date, and how the defense might slow down Northwestern's rejuvenated attack. 
Take it away fellas. And don't be afraid to track down a VHS tape of Wildcats and see what that gem is all about sometime this winter. 
So Ohio State's offensive line got blown up by Penn State to the tune of 11 tackles for loss and six sacks. Isaiah Prince and Michael Jordan appeared to have the roughest nights but it was across-the-board stank. How concerned are you with the offensive line's performance relative to the schedule ahead? What can the staff do, if anything, to address the issue?
Eric: Ohio State's offensive line play is one of two major concerns for me moving forward, the other being the inability of the wide receivers to do anything remotely exciting. How the line performed at Penn State surprised me, with Prince struggling to move his feet and J.T. Barrett having to evade pressure almost immediately on more than on occasion.
Ohio State's season was always going to come to the Michigan game anyway, but that game holds even more weight now since the Buckeyes lost. There are multiple chances to get the struggles up front ironed out, however, and it's on Greg Studrawa to get his guys playing better immediately. If they don't, it is going to be difficult to keep winning. I think the staff could help out Prince, Jamarco Jones and the other guys up front by keeping Mike Weber and Marcus Baugh in to block more than usual or even help chip some defensive ends. That is a slippery slope, however, because as Saturday showed you need those guys available in the passing game.
Bottom line: Studrawa needs to show his worth as an offensive line coach and get as much as possible out of Prince, Jones and Michael Jordan. Billy Price and Pat Elflein are going to perform up to expectation. But two guys don't make a line.
Johnny: From what I've heard, sending them shitty Tweets might help, but if that fails, the offensive gameplan will probably need to start employing more quick hitting passes and runs that don't take forever to develop. At the very least, a consistent short and intermediate passing game might give them some confidence that they can at least keep J.T. upright for a few series in a row.
Andrew: The first step in righting the ship is showing confidence in the offensive line, and head coach Urban Meyer did just that when he said there will be no changes. Yes, Prince was basically a turnstile for most of the second half, but everything about the offense was inefficient. From the late decisions by Parris Campbell to run kickoffs out of the end zone for 15 yards to Meyer's inexplicable special teams decisions to the line not protecting quarterback J.T. Barrett long enough, thus forcing him to check down to his running backs every other play, it was as if every piece of the machine stopped working all at once. Penn State had the perfect game plan, but we have to remember it was just one night. The key is identifying the issues and using the next four weeks to fix them. 
Similarly, the wide receiving corps has taken a ton of justifiable flack all season and it came to a head after the true wide receivers accounted for just five of J.T. Barrett's 28 completions. How culpable is Zach Smith for all of this? What changes might you implement between subtweets if you were Smith? 
Andrew: For as much flack as Wisconsin's defensive backs coach Jim Leonhard took two weeks ago for his comments on Noah Brown - "I don't think he's going to run past you" - he's not wrong on his overall assessment of this group of wide receivers. Gone are the days where the quarterback can simply loft a deep pass to a speedster like Devin Smith which, in turn, opens up the running game ... though I will say Brown makes up for his lack of world-class speed with an ability to attack the ball over smaller corners. He's not the issue. It's Barrett's second and third options downfield who aren't any bigger than the corners covering them and can't create separation. When Barrett is forced to check down to Curtis Samuel and Mike Weber out of the backfield play after play, the defense can stack the box offense to becomes stagnant. Now, is that Zach Smith's fault? I'm not ready to place all of the blame on him just yet. He's too valuable in recruiting - I mean, just look at the haul the Buckeyes are getting next year. I'm simply concerned with the inability to call plays and design routes that will get the receivers in space. 
Johnny: Smith takes a lot of heat for this, and rightfully so. J.T. goes into every game expecting that he'll have a wide receiving corps capable of running correct routes and getting separation from defensive backs, and part of the reason for the slow starts on offense is that he's not been given that on a consistent basis. Even if this isn't a great WR group, it's up to Smith to make the kinds of coaching adjustments necessary to allow them to make an impact on the game. He hasn't done that, and seven games into the season it looks like they've actually regressed from where they were near the start of the season. 
Eric: Smith is smartly keeping his mouth shut on Twitter in recent weeks due to the lack of production from his unit. He is significantly culpable for the wide receivers' struggles being that he is their coach and helped recruit the players into the program. James Clark, Parris Campbell, Terry McLaurin, Johnnie Dixon and K.J. Hill don't fit the mold as a big outside receiver like Noah Brown and Brown doesn't have breakaway speed like Michael Thomas. Is that a mistake in recruiting? Maybe, but there are two freshmen on the roster who are true wide receivers and have been their whole life.
Meyer said Binjimen Victor and Austin Mack aren't ready to perform at a consistent and high level yet and if so, that's fine. But Smith hasn't really taught route running and proper techniques all that well in recent years and it is showing with players like Campbell, Clark, McLaurin, etc. inability to get open or finish routes in the correct manner. That causes issues with timing, problems that started popping up after Ohio State roasted Oklahoma and all came down violently at Penn State.
We are set to see just how good the coaching staff is in all areas Saturday against Northwestern—that's usually how things roll after any team loses a game. But to drop one in such stunning fashion with only five completions going to true wide receivers, plenty of eyes will rightfully be on Smith and his guys.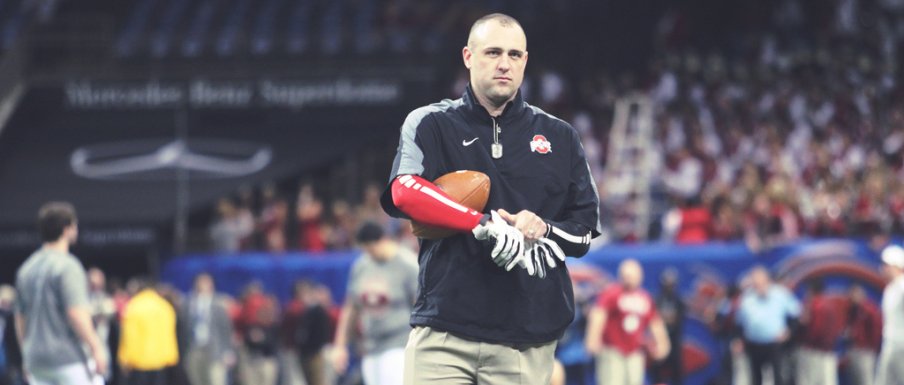 After the loss, everyone went to work deciphering how Ohio State could still make the College Football Playoff. For starters, it would be helpful if Penn State loses a game and Ohio State wins out. What's your take on how both squads will finish the regular season?
Johnny: I don't think it's very likely that the Buckeyes win out, so any conversation about Penn State is kind of moot, but if you're looking for hope that Ohio State is going to be in contention at the end of the year, a Penn State team that got blown out at Michigan by 39 points and only beat Minnesota by three might give you a little ray of sunshine.
Ohio State is probably going to lose another game, however. Nebraska and Michigan are both going to be difficult tests, and anyone sleeping on even mid-level teams like Maryland and Northwestern does so at their own peril. And I am fully aware of how dumb that sounds, but Ohio State just lost to a team that they outgained by 137 yards and held to 2-13 on third downs. Anything is possible.
Eric: I don't think Ohio State will lose another game until the regular season finale against Michigan. Depending on how it plays in the month leading up to the showdown I might change my tune about that game but right now, the Wolverines are playing better. The fact the Buckeyes get back-to-back winnable games at home with Northwestern and a currently unbeaten Nebraska (who hasn't played anybody) helps matters immensely. Michigan State is atrocious—weird to say—so the Buckeyes should take care of business against the Spartans in addition to Maryland even though both of those games are on the road.
As far as Penn State is concerned, I think James Franklin is still good for one or two bad losses. Purdue is playing better and though the Boilermakers are still awful, a noon game on the road following an emotional win is a test for any team. I could easily see the Nittany Lions losing that one because is is totally something Franklin would do. Games against Iowa, at Indiana and Michigan State won't be easy either. If I had to place a bet on how Penn State finishes the regular season, I'll say 9-3. The win over Ohio State is huge for its confidence but I'm still not sold on Franklin.
Andrew: Nothing I saw from the sidelines on Saturday night made me feel confident this Ohio State squad will beat Michigan. And if the Buckeyes don't, the tiebreakers everyone worked so hard to figure out will be rendered moot. But each passing week obviously offers a chance to get better, and I fully anticipate head coach Urban Meyer and his staff have identified the issues and will have them straightened out by the time Nov. 26 rolls around. I'm not certain I see another loss on Penn State's schedule, meanwhile. The Nittany Lions are clearly through the toughest portion of the schedule, and conclude the regular season with a home date against a downtrodden Michigan State squad. That said, Ohio State needs to focus on winning one game at a time. As cliche as it sounds, do that and the Buckeyes will still find themselves in the hunt for a berth in the College Football Playoff, regardless how Penn State finishes.
Urban Meyer and his offensive staff continued the "touches yo-yo" that you could almost argue seems driven by the media's postgame observations as Mike Weber received 29 touches last Saturday after it was questioned why he was used to little versus Wisconsin. Similarly, Curtis Samuel saw his touches shoot up to 18 versus Wisconsin after the media questioned why he had just nine opportunities versus Indiana. What do you make of that, if anything? Should Meyer even worry about how many touches Samuel or Weber receive from week to week as it relates to in-game strategy?
Andrew: Worrying about who is getting x amount of touches is never a good game plan, as it disrupts the flow of the offense and can make things predictable. But Curtis Samuel is undoubtedly Ohio State's most dynamic offensive weapon, and absolutely needs to have the ball in his hands more often. The two games in which the Buckeyes' offensive issues were most prevalent - against Indiana and at Penn State - Samuel averaged 9.5 touches per contest. In Ohio State's five other games, the junior H-Back averaged 16.4 touches per. If Weber's carries decline as a result of Samuel's increased role, then so be it. The goal isn't to make sure everyone in the offense is happy with their role, it's to make sure the offense is running efficiently. 
Eric: Meyer should definitely worry about the touches for both Weber and Samuel throughout the course of the game. Samuel is Ohio State's best offensive weapon by far and in my opinion, can't touch the ball enough.
That being said, I think the reason for Samuel's lack of rushes isn't as blatant as fans and media members might make it out to be. Due to the regression and lack of game-breakers at wide receiver, the offense needs a player like Samuel—someone who can create separation—in the slot or on the outside. That makes it tough to hand him the ball. If Ohio State lines him up in the backfield and hands it to him a few times, defenses will begin to key on that because they don't see a true threat at receiver outside of Brown.
Weber is also not Ezekiel Elliott and capable of ripping off huge runs where he evades traffic and finds the end zone. At least we haven't seen that much yet from him. It feels like Ohio State is still figuring out to maximize the potential of its offensive pieces, a surprising thought considering it is nearly Halloween and we all know what the group did earlier in the season. This much is clear, however: Samuel and Weber are two of the best options. They each need to touch the ball a fair amount.
Johnny: I don't think it has anything to do with a conscious decision on the part of the coaching staff to get more touches to a guy who didn't have them the previous week, and more to do with the fact that the offense is in flux and they're just looking for things that work from week to week.
Urban's offenses rely a lot on trust, which is to say that he needs at least one skill player that he can trust to carry the team when necessary. Curtis Samuel is very, very good, but I also think that the staff is having difficulty figuring out how to use him most effectively, and instead of giving him one assignment, they're giving him every assignment. It's the same kind of hemming and hawing that we saw last season at the quarterback position, and eventually they're just going to have to ride or die with Samuel finding one thing to do and doing it well. Hopefully at wideout, because they obviously need the help.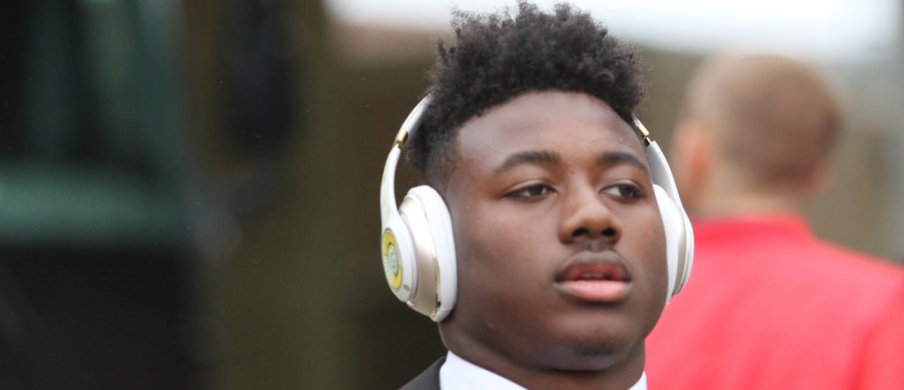 Raekwon McMillan posted six stops and a PBU against the Nittany Lions after just three tackles against Wisconsin. He's the team's 2nd-leading tackler behind Jerome Baker but for some reason it just doesn't seem to me like he's having a season equal to the preseason hype. What's your take on McMillan's season? Is he doing what is asked of him within the scheme or should he be doing more?
Johnny: I think he's had a good season, all things considered. He hasn't been some monster blitzing force or dropping back into coverage and getting tons of interceptions, but overall I think that he's been solid against the run. There are times when he can be exploited in the passing game a little bit, but that's a problem for pretty much any linebacker not named Darron Lee or Ryan Shazier. We've been very, very spoiled lately.
Eric: I certainly agree he isn't having the year many expected (including me), especially in the last two games. I wrote a few weeks ago how important he is to the defense after the Buckeyes beat Indiana as he helped orchestrate another goal-line stand by getting his teammates in the right position just before the snap. That is still an invaluable part of his game and his experience still makes him Ohio State's most important defensive player. He struggled to keep Trace McSorley contained, though, taking poor angles after dropping into pass coverage against Penn State. I also noticed him take a side a few times when Saquon Barkley ran the ball, definitely not something Ohio State wants its middle linebacker doing.
In McMillan's defense, I think his numbers are down because Larry Johnson's defensive line is developing depth at a much faster rate than anyone saw coming. Nick Bosa is a monster, Dre'Mont Jones is extremely active and all the defensive ends are fast, strong and playing well. That takes some of the pressure off McMillan to have to make all the tackles but he still must do more.
Andrew: I'm probably going to get #wellactually'd for this, but I only recall McMillan making a significant statistical impact in games in which the middle of the defense was getting gashed. McMillan had 16 tackles against Western Michigan and 14 against Indiana last season, but has been asked to do less this season because the defensive line is so disruptive. His impact on the game, in my opinion, can be seen moreso when the opponent reaches the redzone. And as the captain of the defense, he should be credited with helping an inexperienced defense understand it's responsibilities instead of criticized for registering fewer marks in the stat sheet. Everyone is enamored big-time hits and 20-tackle games, so I understand the concern. But his leadership and ability to make adjustments quickly is far more important to the defense.
Turning to Northwestern, the Wildcats boast the league's 3rd-best passing attack with quarterback Clayton Thorson averaging 241 pass yards per game and wide receiver Austin Carr leading the B1G in receptions (7.1) and receiving yards (103) per game. What kind of day will Pat Fitzgerald's outfit have through the air against the B1G's 2nd-best pass defense (159 ypg)?
Eric: This is going to be a bigger test for Ohio State than I originally thought. Thorson is playing well lately (nine touchdowns against just one pick during Northwestern's three-game winning streak), Carr's numbers are staggering and the Wildcats use Justin Jackson out of the backfield very well. If the Buckeyes can get to Thorson, they shouldn't have a problem. But if he can stand in the pocket the way he likes to, it could be a long day for the secondary. Penn State's wide receivers are better as a whole than Northwestern's, but Thorson is a better passer than McSorley. And McSorley led two dynamite drives when Penn State absolutely needed them which kept the Nittany Lions in the game.
I think Thorson throws for at least one touchdown but Ohio State also intercepts him once.
Andrew: Outside of a long drive to end the first half against Penn State, Ohio State's defense continuously bends but does not break. The Buckeyes are seemingly fine with letting the underneath passes happen, so long as they don't get beat. Northwestern will rack up a lot of yardage as a result - and I expect Thorson to top his season average - but will be unable to finish drives with touchdowns to stay in the game for more than one half. Carr will be relatively ineffective, though, and Malik Hooker will come down with his fifth interception of the season when the Wildcats try to force the ball to him downfield.
Johnny: I may be bearish on some parts of the team, but the defensive secondary is completely legitimate (despite a few lapses last game). Thorson has a really excellent Scandinavian name and Carr is a really good receiver, but ultimately I don't think that's going to be enough to upset the apple cart that is the Ohio State secondary (said apple cart is filled with Honeycrisps, which are delicious). Still, they will probably find a touchdown or two, so if the secondary wants to make this a blowout they're going to have to shut both players down completely.

Keeping with the matchup of Ohio State's defense versus Northwestern's offense, Wildcat running back Justin Jackson leads the conference averaging 113 rush yards per game. Meanwhile, the Buckeye defense is yielding 121 rush yards per game and has still given up just two rushing touchdowns all season. Can the Buckeyes slow down Jackson? Any particular Buckeye defender you foresee having a big day in run support?
Johnny: Justin Jackson is a good player, but his stats are something of a mirage. He had monster games against Michigan State and Iowa, but then last week against Indiana fell back to Earth a bit with only 3.4 yards per carry. He's been given a Dantonio-esque amount of carries this season with 88 in the last three games alone. For comparison's sake, Mike Weber has 115 for the entire year.
Overall point being is that one would think that at this point Jackson is more of a porcelain mouse than an iron horse, but it'll be interesting to see which Justin Jackson shows up. The defensive line in particular will be key in deciding that, because they've been especially good at stuffing inside rushers.
Andrew: The Buckeyes gave up a couple of big runs to Penn State running back Saquon Barkley, including a 37-yarder in the third quarter to spark a touchdown-scoring drive, so I'm positive defensive line coach Larry Johnson chewed out his group in practice a little bit this week. It's not hard to get motivated when Johnson speaks, either, so I expect the defensive line to come out with a renewed focus. Part of the reason I foresee Thorson having a big afternoon in terms of completions and yardage is because the defensive line will take away the run game entirely, forcing him to step up in the pocket and find receivers quickly. And though Sam Hubbard and Nick Bosa get the headlines, it's Jalyn Holmes who has become the best defensive lineman on the team. We'll hear his name called a lot on Saturday. 
Eric: The Buckeyes will need to slow down Jackson if they hope to win the game. I think they will, however, and call on McMillan to have a big day out of necessity. Jerome Baker and Chris Worley are doing their part. It's time for the man in the middle to as well.
With Ohio State's loss, Michigan moved up to No. 2 in the rankings and they have certainly looked the part largely blowing through a weak schedule to date. If The Game was this weekend who would you take to win and why? 
Eric: I'd pick Michigan in a low-scoring affair but one where the Wolverines would clearly look like the better team. Because as it stands now after seven games, they are the better team.
That game is still a month away and you're right—Michigan really hasn't played anybody yet (at least compared to Ohio State) and will only leave its home state one time (to thrash Rutgers) before Nov. 1. I'm still not sold on Michigan's offense considering its led by a man named Wilton (don't think I'll ever be sold on Michigan's offense) but its defense is very, very good.
Ohio State is of a similar mold right now but how much its offense regressed in the last month doesn't really give me much confidence to think it would all be worked out if The Game were this Saturday. Jim Harbaugh is getting everything out of his roster right now to score enough points to win knowing he has an excellent defense in his back pocket. Urban Meyer has a ton of work to do to get his offense back where it needs to be before it takes on Michigan. He has time, but not much.
Johnny: Michigan would, because given how the Buckeye offense has played recently, Ohio State is going to need about a month to figure out the Wolverine defense. I've seen a really troubling (read: annoying, because it's not like it actually matters) trend from some Ohio State fans to dismiss Michigan's success this year out of hand, presumably because Urban Meyer and company boatraced them last season in the Big House.
That is really, really, really stupid. Watch their games. Michigan has an utterly terrifying defense that, granted, has played some garbage offenses, but this isn't a "well we can stop the run maybe and hope the quarterback misses a lot" stout Midwestern squad. They are very fast, particularly in the secondary, and can make Barrett's life hell. It'll be interesting to see how the Buckeyes try and counter that.
Andrew: I said it before, but I'm not too confident Ohio State would beat Michigan if the game were played right now. The Buckeyes would struggle to move the ball, just like they did against Penn State. The Wolverines would stack the box and force Barrett to beat them over the top. But before I dive in any further, let's get this out of the way: Barrett's passing ability is not the issue and should not be called into question. Nor should anybody want him replaced with Joe Burrow. That's ludicrous. The passing attack will simply continue to be a concern until the wide receivers step up. Michigan's offense, meanwhile, is not a threat to Ohio State. But if they're locked in a low-scoring affair, I wonder how the Buckeyes will handle that adversity. Will special teams be on point or will Jabrill Peppers have an opportunity to put his Charles Woodson-like stamp on this heated series? Luckily for Ohio State, there are four games to get those things down pat.

Despite Northwestern coming in riding a three-game win streak, Vegas installed the Buckeyes as a 26-point favorite. How does this one play out? Give us a final score prediction and game MVP.
Johnny: 26 points seems somewhat generous for a team that's struggled to meet that threshold in each of the last three games. The defense will be good, and the offense should pull away in the second half to make this game look a little more lopsided than it actually was. Hooker should have a great game, and I'll give him the MVP in a 32-10 Ohio State win.
Andrew: Despite Northwestern resembling a decent team in recent weeks, there's nothing quite like returning home to play a lesser opponent after having your nose bloodied.  Meyer and Co. know Curtis Samuel has to get the ball more often and make a concerted effort to put the ball in his hands a least 20 times. Whether he will be featured as a running back more often or is forced to step up as a reliable option at receiver - not on a swing pass out of the backfield - remains to be seen, though. The defense, as I mentioned, allows the Wildcats to move down the field, but mostly limits them to field goals when they enter the redzone. Barrett finds the end zone four times, Mike Weber hits pay dirt once and Hooker returns his interception for a score to give the Buckeyes a 42-16 win. 
Eric: Ohio State must get off to a fast start on Saturday which it hasn't done at all so far in 2016. It needs to get some good vibes rolling after losing at Penn State. If that doesn't happen, I think Northwestern can hang around longer than some might think.
That being said, Ohio State is going to be angry, playing at home for the first time in a few weeks and I see Northwestern being its sacrificial lamb to get back in the win column. I'll go with Ohio State 42, Northwestern 17 with J.T. Barrett as my game MVP.