I mean, at a certain point it just starts to become ridiculous, right?
Ohio State fans past a certain age are used to disappointment in the postseason. Sure, maybe you ran the table on the Big Ten, or maybe you have an all-world offense or defense, but in many seasons in the past you still looked toward the Ohio State bowl game with a certain amount of dread. Prior to Urban Meyer coming to Ohio State, in bowls Buckeye head coaches were 6-4, 3-8, 5-3, 5-6, 1-0, and 0-1.
That is two head coaches within living memory with winning records (Tressel and Bruce). At Ohio State, Meyer is off to a terrific start at 3-1, but it's his overall record which should give opponents pause.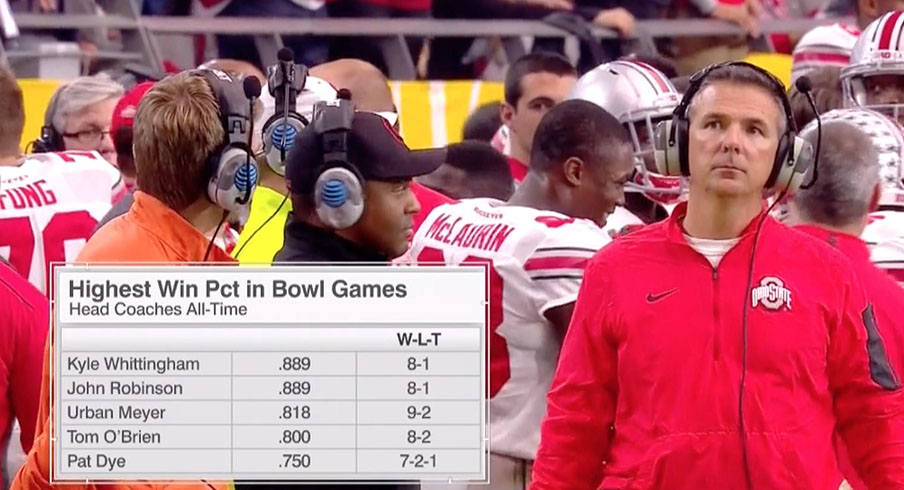 You can tack on another win to that after today, bumping up his career bowl winning percentage to 83%. Meyer still has some ground to make up against the likes of Joe Paterno and Bobby Bowden, but if the pace that he's set so far is any indication, the bowl records of those coaches could be under threat sooner than later.