This Week in Data, produced by Eleven Warriors and 614Analytics, explores the numbers behind Ohio State athletics through data visualization.
Jim Tressel was famous for saying the punt was the most important play in football. He practiced what he preached, too, punting an average of 57 times per season, despite having some of the best teams in college football during his tenure at Ohio State.
This week we take a look at one of the unsung heroes of this playoff-bound Buckeye team: punter Cameron Johnston. In much the same way we broke down Devin Smith's performance earlier in the season, we plotted out each of Johnston's punts for the entire 2014 season.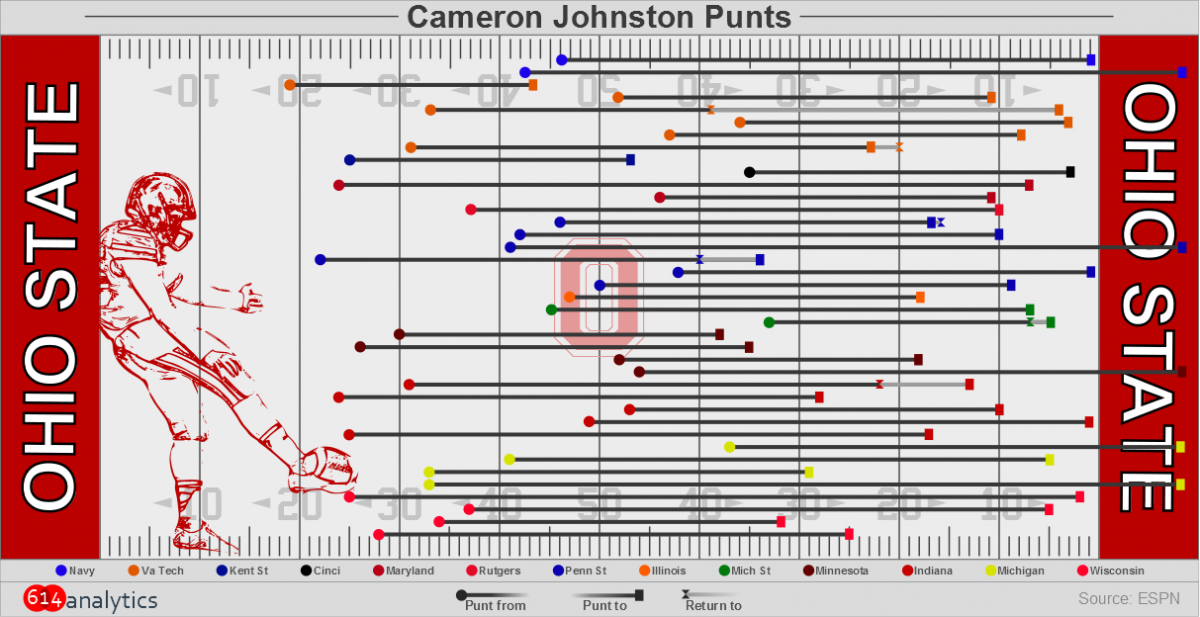 To get an idea of just how good the Australian born punter is here are some quick stats: Johnston has punted 39 times this year, resulting in only eight returns, of which only four have been returned for positive yardage. Of the punts that were returned the average opponent return distance is only six yards and if it were not for a disastrous 35-yard return by Virginia Tech's Greg Stroman (which led to a touchdown to put the Hokies up 21–7), the average return distance would only be 1.8 yards.
Removing the starting point of each punt, we compare the absolute distance of each punt: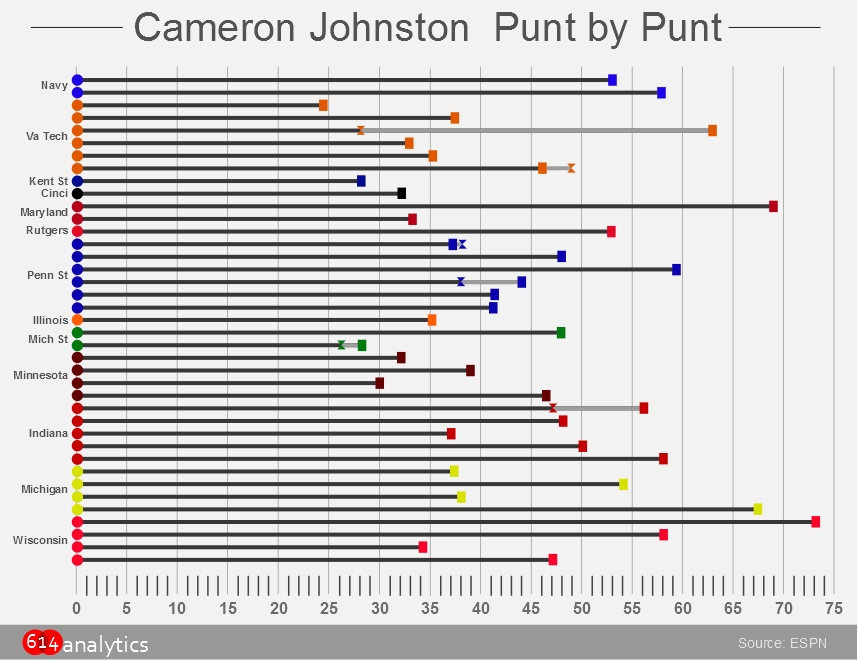 It's easy to see how Johnston's booming leg played a role in several Ohio State wins on the season.
When it comes down to the value of a punter, one of the most important metrics is opponent starting field position. Below you'll find a graph of the count of starting opponent field position broken down into 10 yard increments.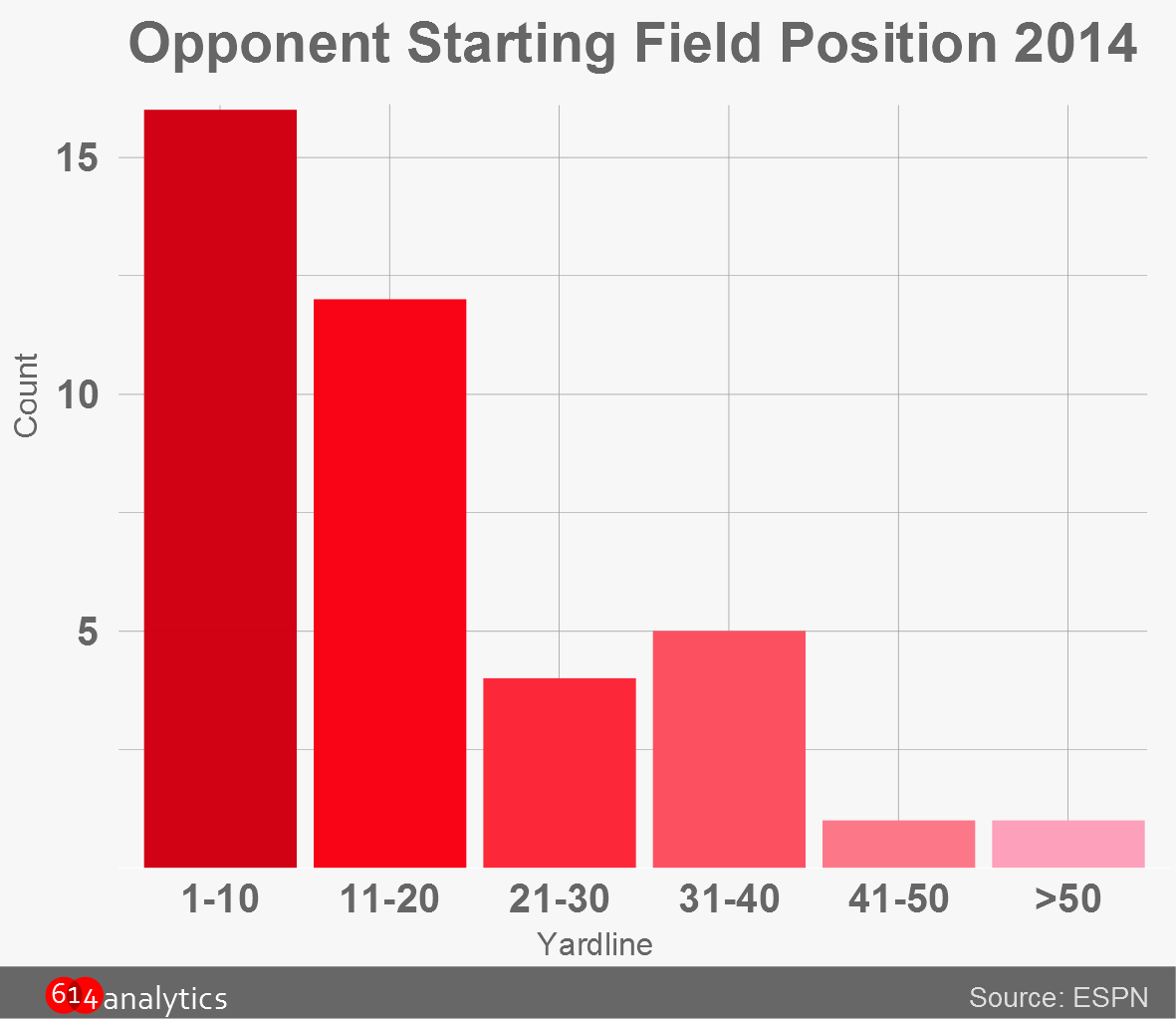 That's called winning the field position battle.
Johnston leads the Big Ten and is tied for sixth in average punting distance, while also owning the seventh-longest punt of the season, thanks to his 73-yarder against Wisconsin in the Big Ten Championship.
Interestingly enough, although Johnston is clearly an efficient punter, only three teams have punted fewer times than Ohio State has this season. So, while he's an invaluable weapon, Urban Meyer doesn't always have an opportunity to utilize Johnston.
The moral of the story: the Buckeyes don't punt often, but when they do, Cameron Johnston's leg takes care of business.
---
614analytics, based in Columbus, provides analytic content for the everyday person, with unique perspectives and concrete analysis for Ohio-based sports along with takes on data visualization. You can follow them on Twitter, @614Analytics.