Sports and Entertainment.
It's incredible how those two words encapsulate so much of what is important to us as individuals and to society as a whole.
Naturally, there's a laundry list of things significantly more meaningful such as family, faith and country but the prominent role sports and entertainment play in our daily lives is undeniable. The avalanche of offerings in both only increases the likelihood we'll be sucked in to follow a team, a band or a television series. 
With all those choices comes a diversity in what each of us truly cling to in such a way that they actually help define who we are as individuals and also assist us in making friends (or even an entire community such as this one in our corner of the internet) who share a passion for a common interest.
So what are your top three passions in the realm of sports and entertainment and how did they evolve to find a landing spot in that upper crust of your interests? It's a safe bet Ohio State football is in the top three of nearly all of you or else you wouldn't be here reading this on a summer Saturday but is it number one? 
Here's one man's top three to get things started: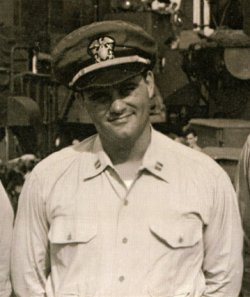 As you'd expect, Ohio State football tops my list and it's not really that close. Born and raised in Columbus by a dad who revered Woody just as much for his military background and deep rooted patriotism as his ability to win football games, I was rocking an Archie Griffin jersey at age three (plus some long and sexy locks).
My first vivid game memory however was the 1981 edition of The Game, specifically Art Schlichter's 8-yard touchdown run with just a few minutes left to seal a 14-9 win. I remember watching the game while sprawled out in front of the coffee table because there were no other seats to be had. My dad, uncle and the usual crew had packed the place and when Schlichter rolled right and got that sweet block from Vaughn Broadnax, springing him into the end zone before he was blasted into a mountain of swept snow, the place erupted with that special joy only a win over Michigan invokes. 
I didn't realize it at the time but Buckeye football, like with many of you, became something my dad and I would bond over until he passed away suddenly some nine years later. 
Seeing him mostly on the weekends due to divorce, I treasured all our time together but especially game day. Even when I was little I felt like and adult – like one of the guys – as my dad, uncle and dad's friends conveniently allowed me to serve as bartender, put me in charge of retrieving the "buckeye" to pass around for good luck which appeared to be nothing more than a painted rock yet was so much more.
As I've grown older I now watch every game with my brother and I'm sure that won't change until one of us bites the dust. It's now our common bond and that constant amidst all the other noise life brings. I know I'll never forgot watching the 2002 national championship game with him, 14x20 of Woody in the old school coaching pose right there with us, from a dingy hotel room in Hampton, Virginia. A simple man, I have just one photo framed in my house and it's a snapshot of our drunken asses holding Woody's picture and celebrating after Ken Dorsey's wobbly duck fell harmlessly to the turf. 
In the two hole on my list is the band Phish, specifically seeing them live. I get that it's not for everyone but for me, going to a show is like watching Ohio State play Michigan and you know in advance the Buckeyes are going to win by about 30. 
Interestingly, my first ever show – the one that hooked me for life – way back on August 17, 1996, was part of a 10-day mini-van trek to various sporting and music events in the northeast part of the country with Jason and Corey (former 11W writer). 
Being a mature lad, Jason would eventually outgrow traveling the country to see Phish but I'm still going strong with other degenerates that I'm privileged to call friends. Similar to a Buckeye game, especially a roadie, there's a community feel at a Phish show in which (I know this sounds cheesy but it's true) everyone has the same intense passion for what they're watching as they celebrate life with close friends. 
It's probably true that the only reason I even picked this as a post topic is that as I write in the early hours of Friday morning, four of us are headed to Chicago for a three night run at Northerly Island in about six hours. I'm 40 and I can't sleep because I'm that pumped to see shows 56, 57 and 58 in my Phishtory with some of my best friends including the first ever show for my girlfriend.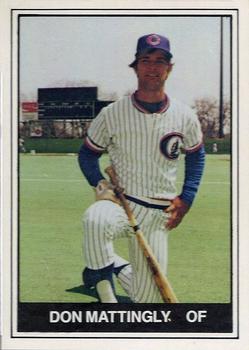 Third on my list is the assuredly unpopular choice of the New York Yankees. Like OSU football, my love for the Yankees traces back to my dad who was a baseball junkie of the highest order. Never a rich man, my dad carried season tickets to the Columbus Clippers from 1977 until his death and during that time the Clippers were the AAA affiliate of the Yankees. 
During those years, I attended waves of games and saw tons of great players come through as either Clippers or opponents including Roger Clemens, Tony Gwynn, Darryl Strawberry, Doc Gooden, Kirby Puckett, Dave Righetti, the list goes on and on but one player stood above them all and is the sole reason I became a Yankees fan.
Don Mattingly didn't look like a big time guy as he stood under six foot and as a 19th round selection by New York in the '79 draft, it's not like he was destined for stardom but for the Clippers in 1982, Mattingly flashed mean leather in mostly left field and that sweet lefty stroke that filled the gaps with doubles. A year later, as a 10 year old kid, I got to meet Mattingly during the old school on-field clinic the Clippers would host once a year before a game in which you could run out to your position and get tips from a player. Mattingly had moved to 1st base by then and even though I was a shortstop, I dutifully ran to first to be near my who would become my baseball idol. He signed my glove and I like to think he was pretty impressed when I asked him knowledgeable questions such as how was he adjusting to the position switch. 
Later that season, Mattingly would be recalled by the Yankees, locking down 1st base in New York and the following season he'd win the batting title. He was AL MVP in '85 and hit a career-best .352 in '86. In '87 he hit six grand slams. During that handful of years, before he hurt his back, Mattingly was the best player in the game and as classy as they come. 
I still want to vomit at the fact he only had one chance to perform in the playoffs (thanks, '94 strike), well past his prime after back injuries robbed him of his power no less, but he provided probably my favorite non-World Series Yankees moment as he and Ruben Sierra hit back-to-back jacks in the Stadium in game two of the '95 ALDS. Everyone knew this was his final season and the fans wanted so badly for him to be able to play well. He followed through by hitting .421 with a .440 OBP with six ribbies in five games. 
As depressing as it was to see the Yankees eliminated and Mattingly's career end on a walk-off double by Edgar Martinez, the '96, '98, '99, '00 and '09 clubs led by the just-as-classy Derek Jeter helped heal the wound. 
So with my top three out of the way, it's your turn.