Call it an epidemic. Call it a natural trend. Call it a sign of the times. Call it whatever you want.
Regardless of how it's framed, there's no denying what's happening. College basketball players are transferring at an increasing rate, which puts coaches, such as Chris Holtmann, in the position of determining how to manage a roster in an ever-fluctuating sport.
According to Stadium's Jeff Goodman, who has tracked player movement for about a decade, more than 800 players had announced their intention to transfer by April 25. Forty percent of players who enter Division-I programs out of high school depart their school by the end of their sophomore year, per a study released by the NCAA in December.
Players also increasingly have begun to leave school before their eligibility runs out to become professionals in the NBA, G League or other international leagues. Holtmann said he expects the number of those who choose that route to continue to go up. Per 247Sports, more than 80 underclassmen have declared for the 2019 NBA Draft. With there only being 60 spots in the draft, math dictates that a large amount will not be selected, meaning they will pursue other professional options.
Ohio State has largely avoided major attrition or roster issues in the past two years, and Holtmann has made that a priority.
"Your ability to manage your roster in a day and age where it's not like it used to be when we used to watch college basketball when you could identify with guys for three or four years in a lot of cases," Holtmann said on Wednesday. "And as a head coach you're constantly trying to project what is your roster going to look like in the next year or two and in college basketball roster stability is up there in terms of recruiting and scheduling with some of the most important issues that you have to be on top of."
In order to maintain a healthy roster, Holtmann has targeted transfers who must sit one year before playing, and he doesn't anticipate that strategy ending any time soon.
"Managing that, that's part of the reason we'll always, almost always, have a sit-one transfer on our roster, in some cases two, because it stabilizes your roster in a day and age where there can be a lot of volatility," Holtmann said.
Last offseason, the Buckeyes brought in Florida State point guard CJ Walker, who had just completed his second year with the Seminoles. Due to transfer rules, he had to sit out the season, and he will have two more seasons of eligibility remaining. He'll be in contention to start this season.
On May 10, Holtmann once again landed a player who would have to sit out a season, picking up a commitment from California wing Justice Sueing. Just like Walker, Sueing has completed two years of college, so he will sit out the 2019-20 season before becoming eligible for the 2020-21 season with two years remaining.
Sueing will arrive to join Walker and the team in just over a week.
"There was a little bit of a connection, but we just watched him and we felt like we needed a guy that had the ability to get to the paint and create free throw opportunities and be a physical presence," Holtmann said. "And he's been able to do that. It was right there at the end, did he want to stay at Cal or come east, and we're excited to have him."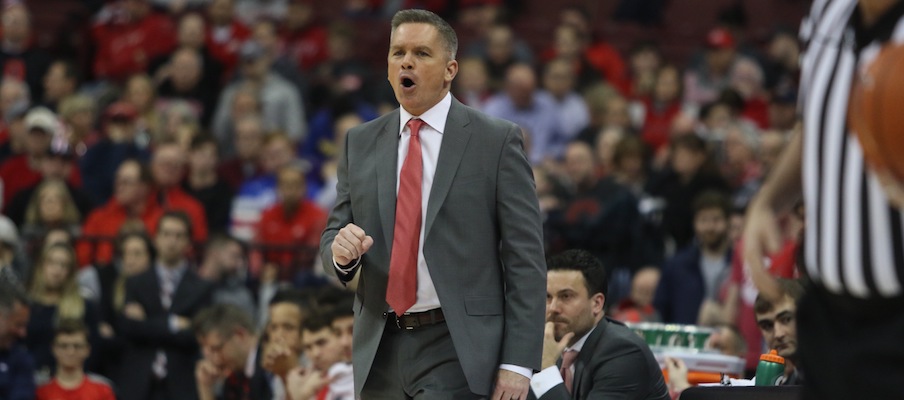 Having sit-one transfers, such as Walker and Sueing, on the roster serves a few purposes.
They're more experienced than incoming freshmen, and they get an entire year to ingratiate themselves into the program and its culture, meaning hypothetically they'll be ready to produce immediately. Walker, for example, won't have as large of a learning curve since he has already been coached by Holtmann and his staff and watched C.J. Jackson up close for a year.
But more than anything, having a sit-one transfer decreases the amount of players who even are eligible to play in games. One fewer mouth to feed, as they say. It comes back to roster management, which is something Holtmann has considered for a while.
"That's been a thought of mine for the last couple of years and I think with each passing year I think about it more and more because of the volatility within a roster," Holtmann said. "It's a variety of things, right? It's professionalization, it's the reality that you're probably going to have a transfer at some point. So you're figuring out all those things."
Give the natural roster attrition that occurs, it's easier for teams to replace outgoing players with someone with two years of experience who sat out a year, rather than have to head on the recruiting trail to see whether there are any recruits late in the cycle who remain uncommitted.
Since transfers continue to increase and the amount of underclassmen who turn pro could soon hit triple digits, don't expect Holtmann to turn away from this model any time soon. He has shown that he'll look anywhere for transfers.
First, he landed someone from Florida. Next, the staff headed to California. Who knows where Ohio State will turn next, but there's no doubting there'll absolutely be a next.