So, now that we officially have Buckeye Football imminent, I feel like I can make this post. Doing so with the season in peril might've seemed insensitive.
I recall Andrew Lind mentioning on Twitter that OSU would possibly make these permanent in 2020, thus returning to the pre-2006 template of gray/white sleeve piping but with the black shoulder numbers as a nod to 1968-69.
Can't find Andrew's tweet eluding to this but did find some great press photos from last December. Also, the road variant (think Sugar Bowl vs. Bama, among others) would be included in this scenario.
That said, since last winter I haven't heard a peep about these beauties being made our permanent uni's. And it would appear, based on early August OSU media photos, that at least to start, they are wearing the standard home/road variant (post-2006).
pic.twitter.com/2PHmqPbojc
— Andrew Lind (@AndrewMLind) December 17, 2019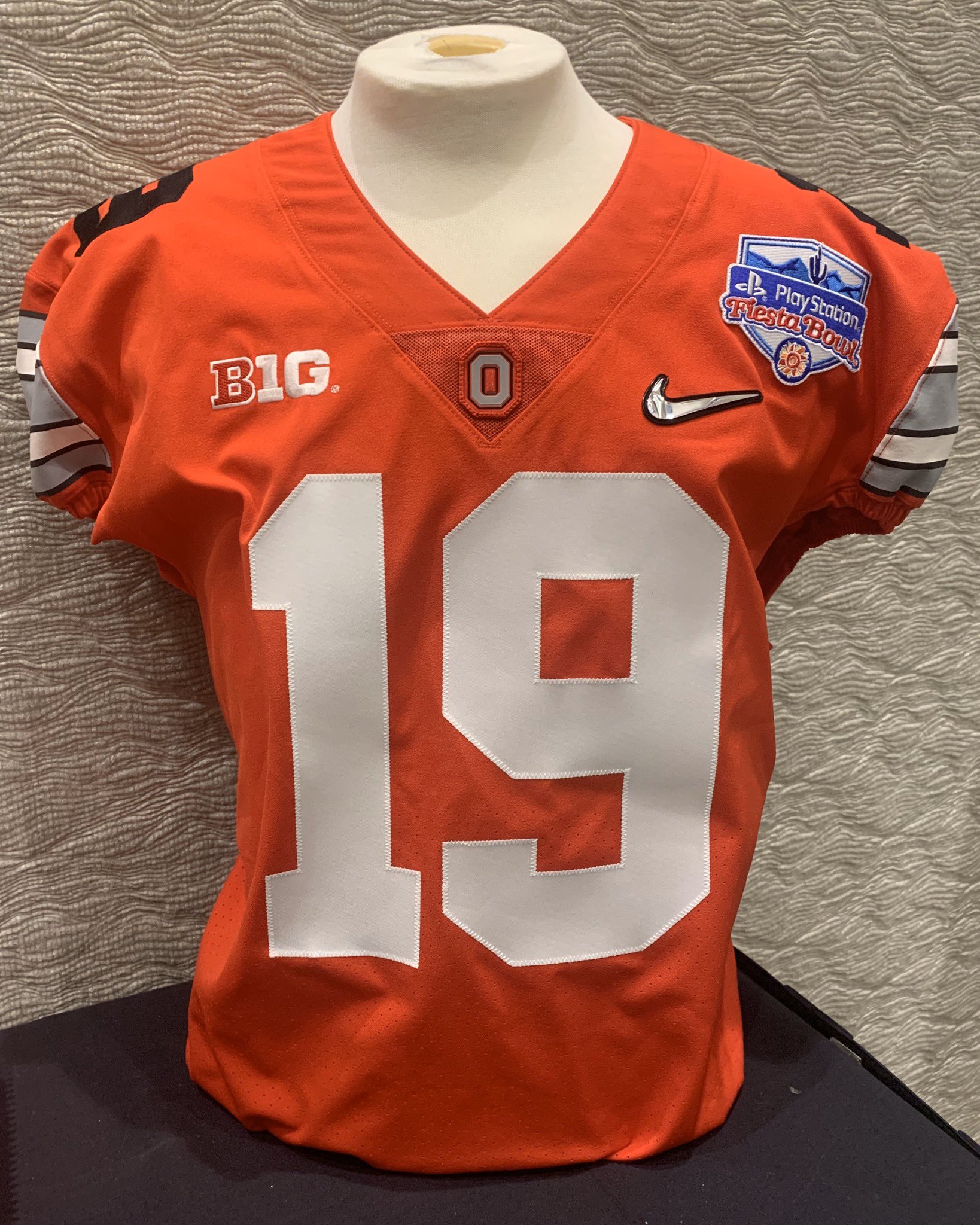 Mod Edit: https://www.elevenwarriors.com/forum/ohio-state-football/2020/09/116593/...