John Entwistle met his early demise 14 years ago today, one day before starting what was to be his final tour with The Who. The bassist known as The Ox for his indestructible constitution in the face of the excesses of a rock and roll life, succumbed to a heart attack caused by ingestion of an indeterminate amount of cocaine.
The Who (1965): Pete Townshend (front), Keith Moon (left), Roger Daltrey (right), John Entwistle (top)
Entwistle was found cold and unresponsive in Hard Rock Hotel Rm. 658 in Las Vegas by the woman (variously described as "stripper" "groupie" or both) he had bedded the night before. A year later, the hotel and restaurant chain that had hosted John's final party steamrollered all bidders to scavenge his prize guitars, artwork and memorabilia being auctioned by Sotheby's to pay taxes. His Cotswolds mansion soon followed. John had come full circle in a way, having been employed as a tax and file clerk at Inland Revenue before joining The Who. Sad ending for the greatest bass player of all time (per Rolling Stone) and rock Hall of Famer. Generalissimo JCsLP briefed John Entwistle's life on his birth date last fall. We visit the crypt today fill in some blanks.
John Entwistle aka Thunderfingers, with some of his guitar collection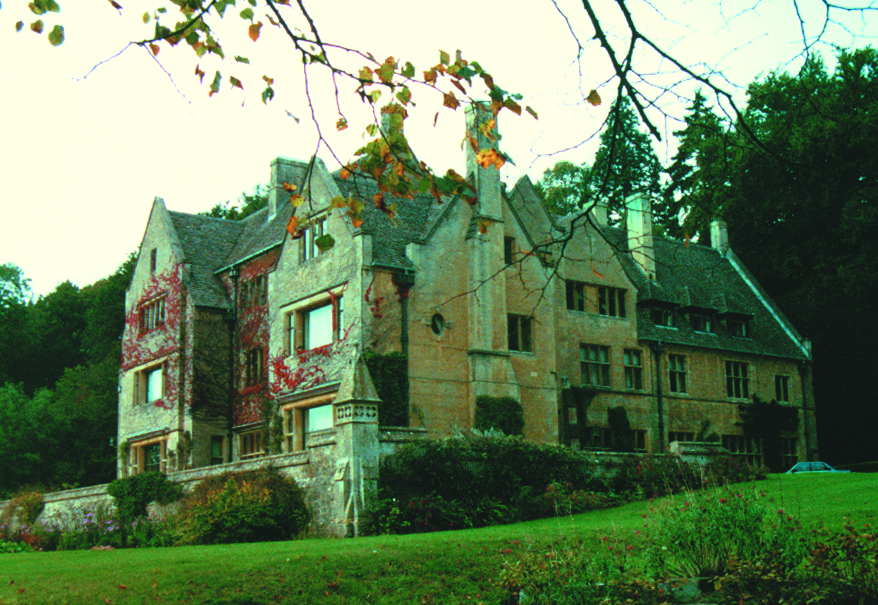 "The Castle" John Entwistle's mansion in Stow-on-the-Wold, England
John Alec Entwistle was born in the London suburb of Chiswick, the only child of musical parents (father/trumpet; mother/piano). John took piano, trumpet and French horn lessons, the only member of The Who to have formal training. He and school pal Pete Townshend formed a Dixieland style jazz band called the Confederates. Roger Daltrey, an older former student at the school (having been kicked out) noticed John and recruited him to his band, The Detours. In turn, John recruited his mate, Pete. After a little fiddling about, they became The Who and John quit his desk job with the taxman.
The Detours
In The Who, John developed a flying finger and tapping style of playing that was as much lead as bass guitar. His playing inspired generations of bass players, among them Geezer Butler, Steve Harris, Matt Freeman, Krist Novoselic, Cliff Burton, Ian Hill, Geddy Lee, Billy Sheehan, Victor Wooten, Tom Petersson, Sam Rivers, and Chris Squire. He was also LOUD! Indeed, by the time of his death John had profound hearing loss, and reputedly read lips to understand speech, and played by feeling the air rushing from the amplifiers stacked behind him.
John Entwistle's "Little Manhattan" Rig - named for skyscrapers and lights
In 1971, John was the first in the group to start a solo career on the side. He was a frustrated singer/songwriter, only able to get one or two of his songs onto a Who album, and rarely allowed to sing. Thus, Smash Your Head Against the Wall, the first of seven solo albums. John's contributions to The Who albums were of the black humor variety, "Boris the Spider" "My Wife" "Dr. Jekyll & Mr. Hyde" "Heaven and Hell" or touched subjects Pete Townshend deemed too icky "Cousin Kevin" "Fiddle About". He also played or arranged horn parts on "Pictures of Lily" and "5:15".
In support of his solo releases, and during downtimes for The Who, John toured with The John Entwistle Band. In 1990, John played in The Best, a short-lived supergroup with Joe Walsh, Jeff "Skunk" Baxter, Keith Emerson, and Simon Phillips. They played a series of concerts in Japan, but never carried through on plans for a US tour. A DVD of the band was released in 2010, though. John also played in Ringo Starr's All-Starr Band in 1995, a country rock project called The Pioneers, and Alan Parsons' 2001 Beatles tribute show A Walk Down Abbey Road. That group included Ann Wilson, Todd Rundgren, David Pack, Godfrey Townsend, Steve Luongo, and John Beck. The show consisted of a set of songs by band members, followed by a set of Beatles hits.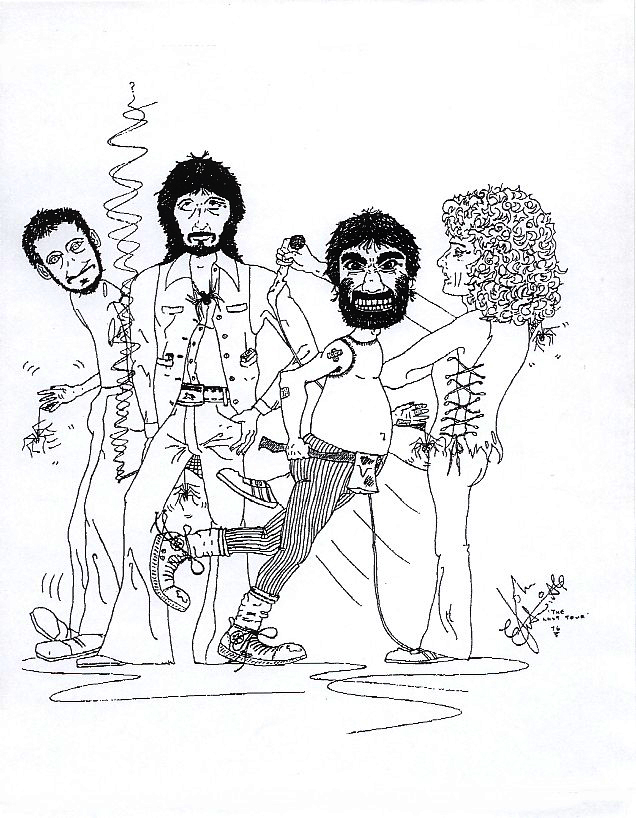 John was also a graphic artist, mostly line drawings and caricatures. He drew the cover of The Who By Numbers album.
Miss you, John.