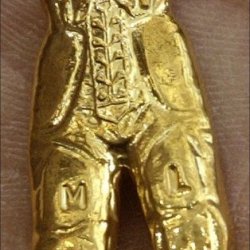 Whoa Nellie
---
MEMBER SINCE December 27, 2012
Recent Activity
Agreed. And, this coaching staff seems up to the task. Let's hope the front office and key coaches stay together, and Haslem stays out of it -- like, say, that team from western PA.
Nice win for the Browns.
D-secondary had numerous INTs go through their hands today, giving Prescott mistakes that could have buried the Cowboys much earlier. Thankfully, he didn't get away with that last bad decision.
Cleveland O-line and depth at RB won this one, IMO. Hope Chubb's knee is okay. Also, glad the Browns didn't have to rely on Baker. He was solid; avoided the big mistakes, but got away with a few throws into very tight spots. Glad to see that they were to the outside (unlike Dak's risky throws).
3-1 for the first time in almost 20 years feels all right!
Just finished James Lee Burke, "A Private Cathedral" and Daniel Silva, "The Order"
Don't think I've previously recommended these scifi series, but do so highly:
Ann Leckie, the "Ancillary" series
Ohioan John Scalzi, the "Old Man's War" series
Nice to see you all, too! I stop in for a lurk now and then. Great to see the Generalissimo and others keeping TIMH alive and kicking!
I've been working a job from home for most of the past 18 months. Sadly, my golf game has been dormant the entire time. But, the family is well, as am I, sheltering in place for the most part. Have put a lot of my spare time and energy into putting together a nice 2-channel system (we used to call it a stereo, but numbers and hyphens seem to be requisite in any naming convention these days). So, I'm listening to a ton of music and enjoying it more than ever.
Keep on rockin' Buckeye guys and gals! And Happy 4th of July to everyone!
Well done, indeed, Hove!
May I suggest "Roadhouse Blues" for your playlist while driving to your next posting?
I think Kansas and Missouri make more sense, geographically and academically. You can't overlook what Kansas brings to the BB table.
WVa and Tennessee are also intriguing.
Wishing Willie Nelson happy 87th birthday. Keep rollin' Red!
The Last Picture Show (1971). Great movie. Directed by Peter Bogdanovich, based on a Larry McMurtry novel and screenplay. Cast includes: Jeff Bridges, Cybill Shepherd, Cloris Leachman, Timothy Bottoms, Ellen Bursyn, Randy Quaid, Eileen Brennan, Ben Johnson, Clu Gallagher.
Thanks for the bump, Generalissimo. Warren will be on my turntable all day. I've managed to pick up most of his catalogue on vinyl. His first, "Warren Zevon", was re-released on 180g vinyl last year and sounds great. But, if anyone has "Sentimental Hygiene" and wants to sell it . . .
Bless his little heart. He didn't get much education at all up there.
Hope you had a lovely day, Paul. It's gonna kill you to jock Coach O now, isn't it?

I'd like to know who "outed" Chase on this? Franklin? Harbaugh?
Back in just to wish you many happy returns of the day, GB!
The best I've been lucky enough to play. Hope to add to these experiences before all is said and done. Whether it's on the pro tour, or a 9-holer in Canal Fulton, I've never seen a golf course I didn't want to play!
CA: Pebble Beach, Torrey Pines
AZ: Troon North Monument
OH: Canterbury, The Country Club, Sand Ridge, Inverness, Firestone South/North, Canton Brookside, Shaker
PA: Oakmont
SC: Harbour Town, Caledonia Golf and Fish, The Dunes
FL: PGA National Champions
Generalissimo! Molto grazie!
My second favorite team is winning today =====> Whoever is playing Michigan
Thank you BTB! My nearby Heinens have only been carrying Space Station Middle Finger. Good, but not ZD.
I'd just like to find a regular source of 3 Floyd's (Muncie, IN) Zombie Dust around Cleveland.
I had 2 significant disc herniations, one on the left and one on the right, at 2 lumbar levels. I got as far as the neurosurgeon meeting. Decided to give PT/stretching regimen one more try. Over a decade later, that formula still relieves episodes of back pain and has allowed me to avoid surgery. The older I get, the fewer problems I have (though I'm having a bout now after an afternoon on a bar stool -- serves me right!). Good luck to you!
It's hard not to be disappointed remembering back to the beginning of the season when the Buckeyes looked absolutely unstoppable. And with a substitute HC, no less. Then, Nick. His absence exposed weaknesses in the secondary, because opposing offenses weren't constantly in fear for their lives. Nick's unfortunately timed announcement that he was quitting the team was a gut punch, leading to a drunken spree, and a painful hangover. But, eventually the Buckeyes pulled themselves together and won out, thrashed the pretenders from up north, and captured the BiG championship. Lots of things to be proud of. Ultimately though, the team, players and coaches, failed to handle unexpected adversity by believing in themselves and the players who didn't quit. Purdue was a self-inflicted wound, the cost of which will probably be standing on the outside looking in on the playoffs.
I thought he would be another Manziel, but I was wrong. Mayflield is stronger, smarter, and more disciplined. Pleasantly surprised.
How many times can one watch lions devouring Christians? It's gruesome, predictable, and boring.
Rick Bayless' restaurants in Chicago are my favorite Mexican places. My first taste of authentic Mexican was when Bayless and his wife were at Lopez y Gonzalez in Cleveland Hts. My friend who had gone to American HS in Mexico City vouched for the food.
Veering slightly, I also love New Mexico food. Was lucky enough to hit Santa Cafe back when Ming Tsai was there, and Coyote Cafe under Mark Miller. Chile harvest should be on right now - yum!