Computers are difficult things to wrangle sometimes. When they're not trying to kill you with their Skynets and turning us into blob monsters, they're hitting on us and then evolving into ascended beings that leave us brokenhearted that we don't have a sexy voice to check our e-mail anymore.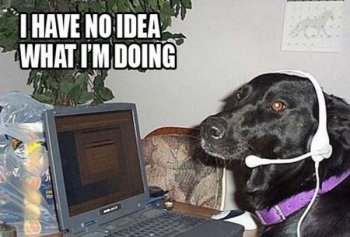 So computers and technology are pretty dumb, and this episode of the Eleven Dubcast makes that abundantly clear. Michael and I talk through tin cans because Skype failed us, but what DID end up working out was a pretty sweet interview with the Dispatch's own Bill Rabinowtiz.
Rabinowitz talks to us about the potential draft stock of the six Ohio State players who were invited to the NFL combine (and one very notable exception who wasn't). He's a little higher on some of these guys than Michael and I, and I take that as a really positive sign.
All that and Ask Us Anything, which you can do by sending us an e-mail to elevendubcast@gmail.com! Here's the Dubcast (just go ahead and click play) and how everything shook out:
0:21- Is Ohio State basketball actually any good (hint: kind of)? What football players will be successful in the NFL (some of them)? WE ANSWER ALL!
17:52- Except the questions that we ask Bill Rabinowitz of the Columbus Dispatch, who knows way, way more about the Buckeyes going to the NFL combine than we do. Big thanks to him for being patient with our technical issues.
36:03- Ask Us Anything, with another set of great questions, including a very in-depth Bill & Ted query.
50:00- I do not recommend using Easy Cheese to write messages that you want to send by dog.
And that's it! Music for the Dubcast this week was Trampled Underfoot by Led Zeppelin, Gotta Eat by Lupe Fiasco, and The Underdog by Spoon. Thanks for listening, see you guys next time.