Nick Saban should be proud of his Michigan State legacy.
He peaced out of East Lansing ranked no.6 in program history for winning percentage, having successfully lifted the Spartans out of the late-stage George Perles (no.3) era.
Ruined exactly one Ohio State football season, which is apparently required of all MSU coaches. Saban has since slipped to no.8 with Mark Dantonio and Mel Tucker both having passed him - but he's still no.2 at his next program, trailing only Bill Arnsbarger in post-WWI LSU history.
Well, Les Miles too, but barely - and Les inherited significant tailwinds from Nick. Saban is far and away tops all-time in Tuscaloosa, with quite a bit of distance between him, Bear Bryant and everyone else.
The point is winning at Michigan State - which abandoned independence to join the then-Big Nine Conference back in 1949 - is historically more difficult than LSU or Alabama. USC (no.12 all-time in wins) and UCLA (hovering around no.100 with fellow basketball schools Purdue and Illinois) will be joining college football's version of Modern Family soon.
prevailing sentiment in the early nineties was the "Big Two" would become the "Big Three" with Penn State's addition.
The Trojans should be in decent shape to pay rent among the higher floors. The Bruins, well let's not be too negative too soon. The first party-crashing precedent we have is Sparty, a safely upper-middle class B1G program for the past half-century.
It absolved Ohio State of newbie status 38 years and two World Wars after it first came aboard. Michigan State has claimed nine conference titles in its 72 seasons, good for a ring every eight years - tied with Wisconsin and one up on Iowa in that span. Upper-middle class, quantified.
Its bougie Big Brother has 24 since Little Brother arrived. As for the new neighbors, UCLA hasn't won a conference title in its current neighborhood in 25 seasons. USC has just one since 2008, but it just in-sourced a reliable conference contention management structure so the Trojans don't appear to be interested in that kind of status quo.
Since you're curious, the Buckeyes have 31 conference titles since MSU joined, with 14 of those rings being delivered during the B1G's Penn State era.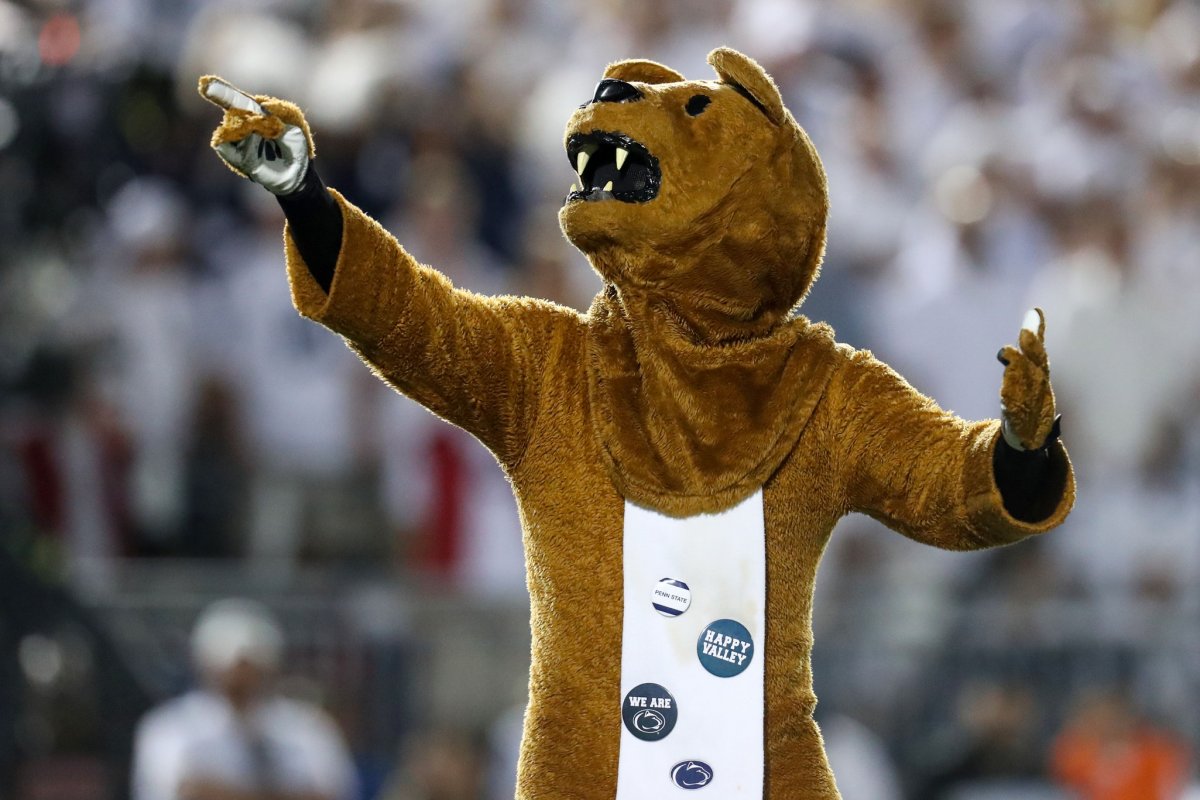 The Nittany Lions entered conference play in 1993 with a far bigger reputation as an independent power than the Spartans ever had, but as their third decade comes to a close they're hanging onto four conference crowns, a title clip barely ahead of Michigan State's. 
Today PSU and MSU are college football's no.6 and no.36 winningest programs, respectively. This suggests Sparty football has found greater success than Penn State in choosing to leave independence behind - though the environment for jumping in 1950 was far less urgent.
For anyone lucid in the early 1990s, the prevailing sentiment was the Big Two - an artifact from the 1970s which lingered well into the 1980s - would quickly become the Big Three with Penn State's addition. This never materialized, despite PSU producing its best team ever in Year Two.
our dead MIDWEST ancestors NEVER experienced a hostile takeover of the conference.
The Nits are just 18-36 against the Big Two since joining and has never held a winning record against either. MSU is 14-35 against OSU in conference play and 32-38-2 vs. Big Brother. The Wolverines have weaponized their in-state rival for decades; the short version of that tale is pride comes before the fall.
Nebraska's decline since Tom Osborne retired in 1997 has been well-traveled and celebrated by everyone, especially Iowa. That said, it's been exaggerated, too - Frank Solich, Bill Callahan and Bo Pelini advanced the Cornhuskers to eight conference title games between them in the 14 seasons that followed Osborne's tenure.
The Big Red was down by its own standard, which isn't quite the same as begin down. But as Nebraska grew roots in its new conference over the past decade - with one of the worst no-hindsight-required hires in collegiate history tucked in there - they've swan-dived off the national relevance perch with flair.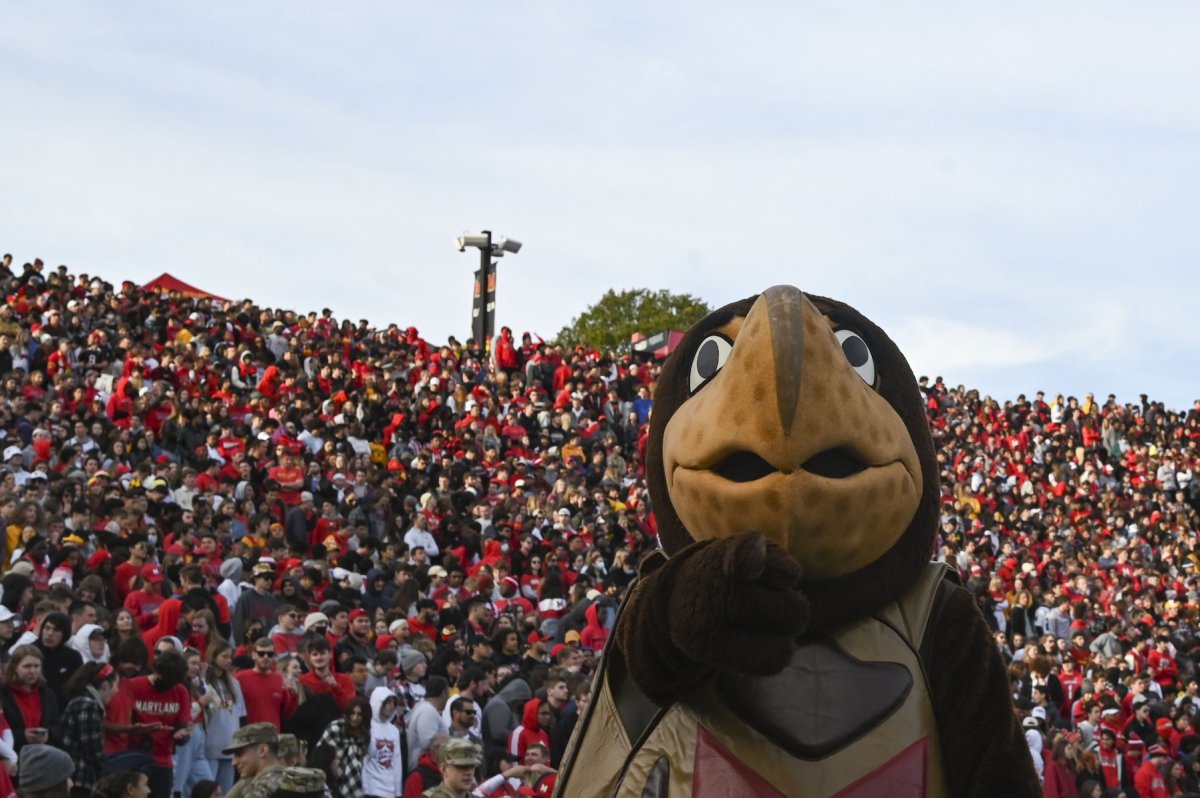 No titles for their first decade, with arguably the most important season in program history on deck in a couple of months. There were never any Big Three air biscuits floated around Lincoln, but had they come aboard a decade sooner that type of prediction would have been common.
And then we have Maryland, which has significantly upgraded B1G women's sports, lacrosse and brought Under Armor in-house in an awkward Bargain Bin at TJ Maxx-Oregon type of way. Also, Rutgers - which claims a share of the 1869 national title with Princeton, the other school that participated in college football that year. Belated congrats.
So from a football standpoint - which causes all the earthquakes - neither program has made a ripple. Maryland brought some excitement, once. But their histories told us this would happen.
Money and the earthquake-in-progress have grabbed the conference expansion headlines, but once the tremors subside actual football will take place with new teams vying for positioning in unfamiliar places. Southern Cal and UCLA hosing and visiting B1G games will be a fun novelty for a few seasons.
Once the newness subsides, they'll fall into their rightful pecking order, take up residence on their appropriate floor and then attempt to upgrade their conditions. No new program or new program coach has ever taken the conference by storm or maintained hegemony for a significant period.
And that includes Ohio State, Joe Paterno - and if you'd like to extend Sparty's newness four decades, Nick Saban too - who was older during his entire MSU tenure than Ryan Day is now.
This conference is a grinder for incumbents, let alone new residents. Our dead ancestors never experienced a hostile takeover of the conference. It's almost certain their descendants won't either.