Business moves quickly whenever there's money to be made.
The College Football Playoff took decades to materialize because bowl bosses refused to let go of the bag. But once they were given a piece of the playoff action, a true tournament - not our current four-team experiment - was destined for reality.
The CFP working group recommended expanding to a dozen teams; a move that lowers the bar for championship worthiness considerably. But that's not really the point of the CFP. It's a financial instrument, and investments have exactly two requirements: 1) make a return, and 2) grow. Expanding the playoff field satisfies the latter.
Here's where the CFP plans on finding that new revenue growth. Remember, making football sense and financial sense simultaneously is an inexact, filthy science. No one should feel clean or happy about this.
1. Yankees Fans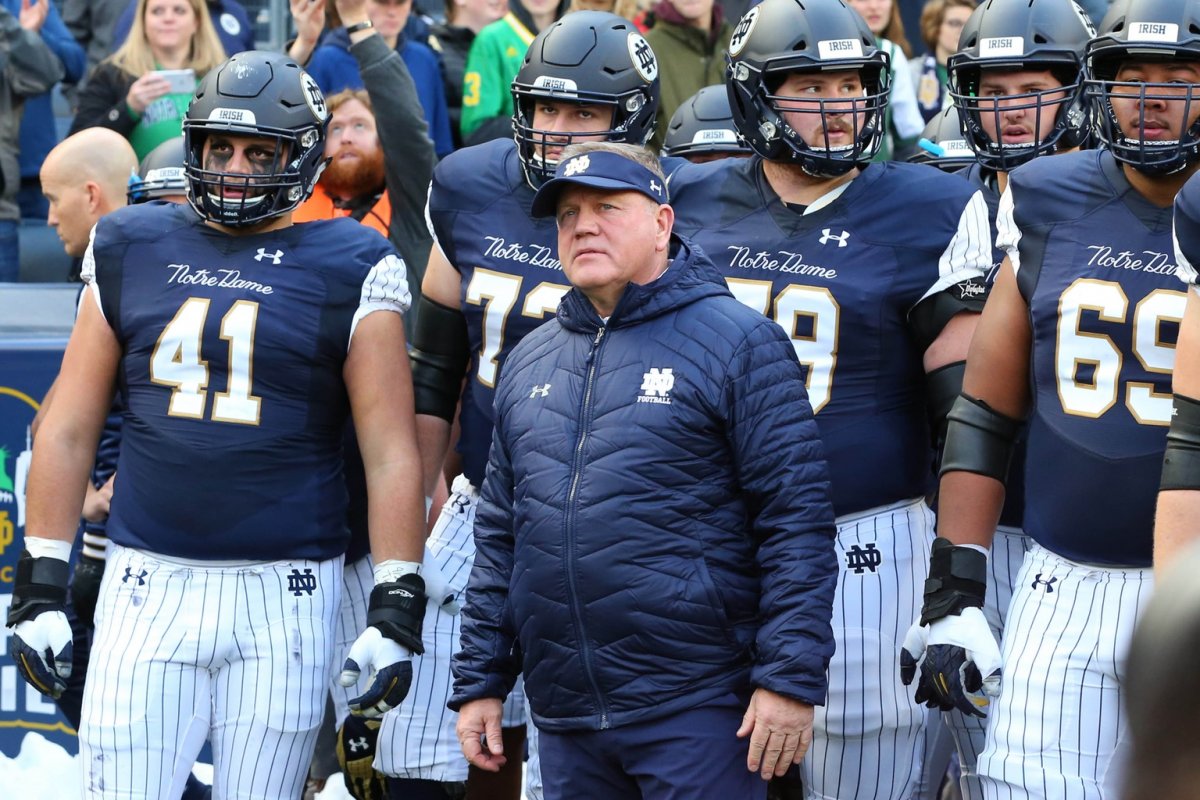 Beanie Babies were the closest thing we had to cryptocurrency the last time Notre Dame fielded a legitimate top-four team. Every flirtation with the sport's elite tier since 1993 has been fraudulent, manufactured grift perpetuated to profit off of rubes who reliably spend their inheritance on shiny objects their grandparents indoctrinated them into.
And this is totally fine, as college football quality is enhanced by mediocre villains. The Irish have to be included in the playoff for business reasons, because a sizable chunk of America's largest fan base only cares about that team. Twelve teams eliminates the legacy of the Notre Dame Rule while making it nearly irrelevant in the process.
Notre Dame has Notre Dame'd into two CFP rounds on the strength of Notre Daming, and an expansion to 12 will more than double its chances of admission. This is smart business.
And in case we forgot, it's good practice to aim for high customer satisfaction scores. See how happy they are? Also shout out to Cowboys fans; this is your big moment too.
2. Big Coat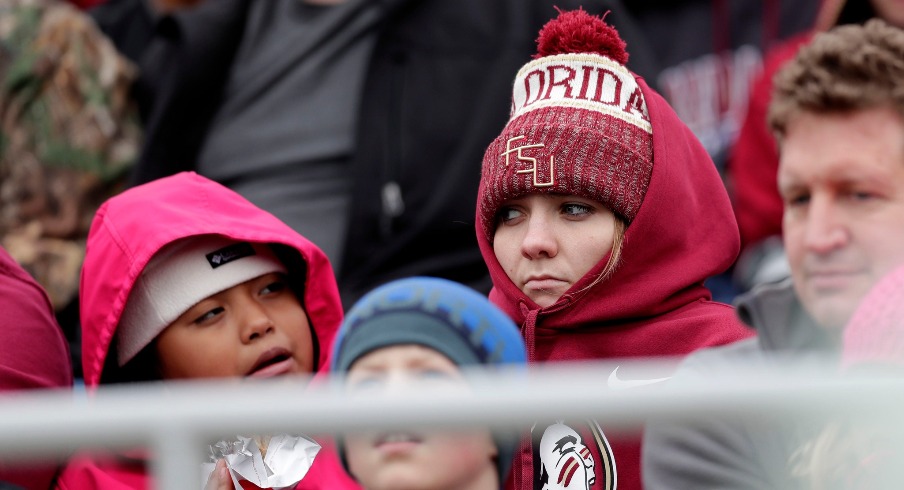 June, July and August are Big Coat's least favorite months. This is when coat revenues crater.
They need to make up the difference during busy season. Sending passionate fans of southern football teams to on-campus December playoff games in exotic vacation locales like Madison or Ames (Ames!) is the perfect excuse for thousands of consumers to finally buy and own a coat they'll wear maybe twice.
Big Coat just witnessed December on-campus football during the pandemic. It was frigid in a lot of those stadiums; there just weren't many faces in the crowd. Big Coat was not pleased. It is now.
3. Exiled Leaders and Best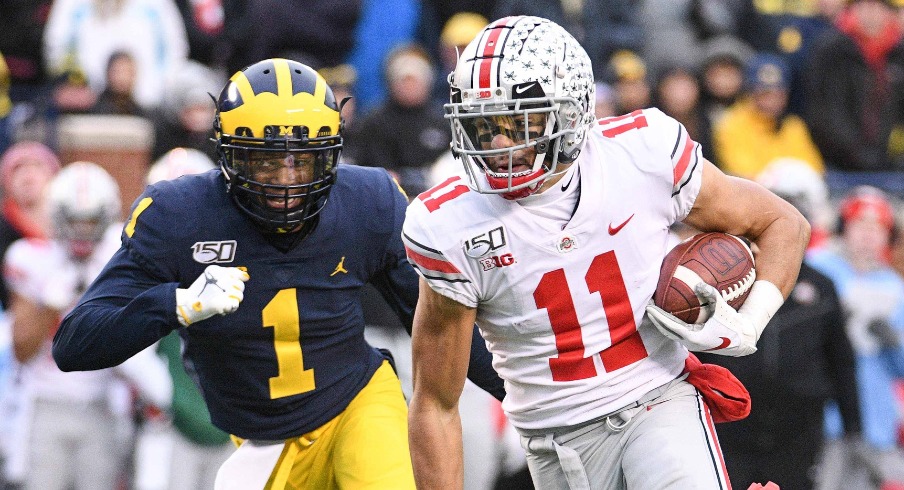 Expanding to 12 would have made for some interesting dirty dozens in the CFP era. Ohio State would have gotten in every year, while Michigan's beloved rEvEnGe tOuR team from 2018 would have punched its ticket on the strength of 10 straight wins against teams that never bothered to google crossing route.
The University of Michigan sits atop a massive pile of old money. It has not been a consistent threat to win its own division, state championship or rivalry game in a generation. Retroactively expanding to 12 would have gotten them in twice while also putting the Wolverines within greasy handshake range (No.14) of getting in two more times at the expense of peasant schools.
This is good business. Who doesn't enjoy watching Michigan play in big games?
4. Neglected Time Zones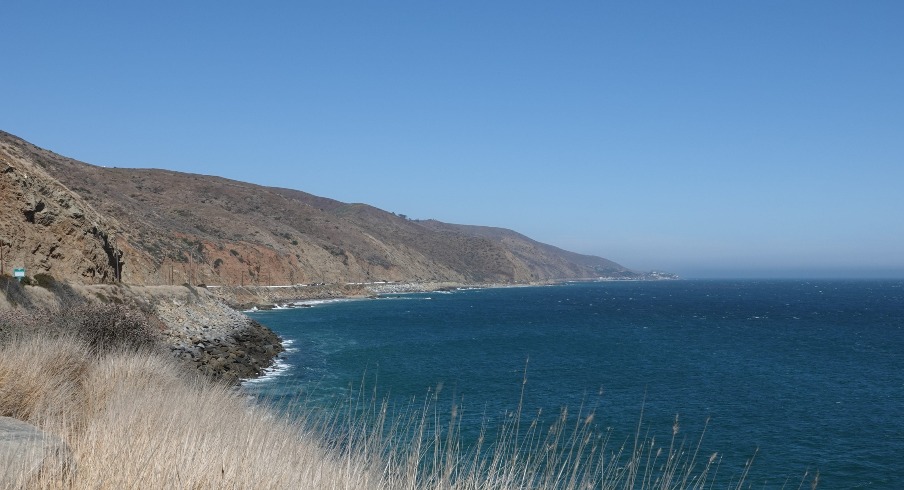 Remember how for decades the NFL had no Los Angeles team? It now has two.
Examine this newly-expanded CFP through that same big market prism. It's bad business to neglect such a sizable market, every year. West Coast programs that participate in games kicking off while two-thirds of the country is asleep or locked in a drunk tank now only has to be better than Utah and Colorado.
You can't spell Clay Helton Football Prowess without CFP. Looping in the Pacific Time Zone also appeals to Yankees fans who open their wallets wider when facing coastal rivals.
5. Florida Man
The state best known for being the inspiration behind Cops hasn't participated in the playoff since Jameis Winston closed the competition for GIF of the year on the first afternoon of 2015.
This is bad for business. You need a semi-worthy entrant from America's third most-populous state participating in the tournament. Advertisers want this. Big Coat demands it.
So Florida State, wake up. Miami, you too. Florida, you're close. UCF, stay right where you are.
6. Xanax Nation
Alabama, Clemson, Ohio State and Oklahoma sitting on CFP couches that still have their butt imprints in them from the previous playoff is boring. Hearing Herbie say Alabama could lose but it's still Alabama and it's still getting in is lousy marketing, but also Peak Herbie.
No anxiety sucks the excitement out of college football finally having a tournament. Bad business.
Politics and finance should be boring, because that's how we avoid global dystopia. But college football should never be boring. You want a split screen Hunger Games debate between the chancellors from BYU, Indiana and Coastal Carolina. This is where the action is.
Only inviting the same four teams shuts down the excitement by October. Opening up the books for eight more enters every conference in America into a steel cage match to fight for its second-best team to get a bid. The teams no longer matter. Anxiety reigns.
7. Cinderella Men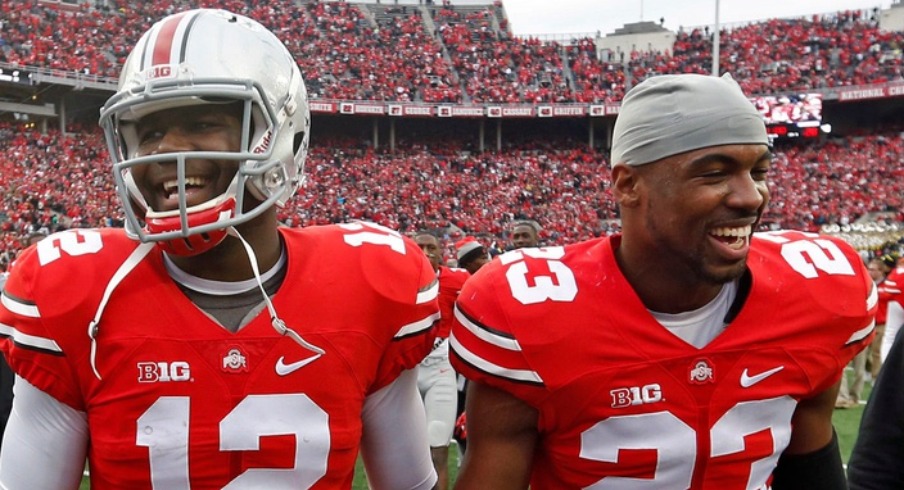 Only two scrappy underdogs have taken the CFP title. Ohio State 2014 and Alabama 2017 are the only ones to beat the odds and advance to the final dais.
You laugh, but Ohio State hasn't won a non-Cinderella national title in over 50 years. When the Buckeyes are equipped and expected to maul everybody they end up self-immolating at home against Michigan State. This has been the case going back to when you could still buy cocaine at Walgreens.
The next time Ohio State is expected to waltz over everything in its path, look for a home game against the Spartans on the schedule and if one exists, short your favorite team no matter how much it hurts before enjoying a lucrative and early retirement at its expense. Woof, I'm lightheaded and forgot what we were talking about.
Anyway, Cinderella storylines are good for business. Plaxico Burress is still at large, somehow.
8. COVID overcorrection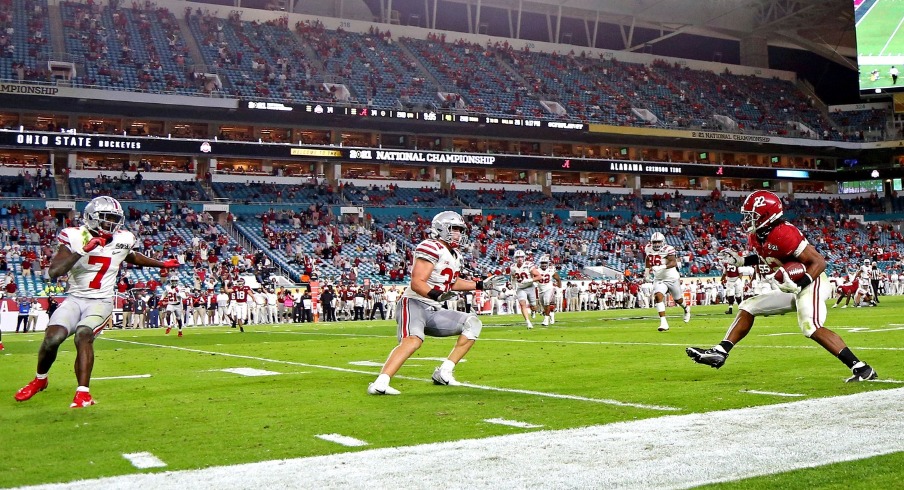 Every sport's TV ratings plummeted in 2020 and will likely still be in recovery mode through 2021 as the world slowly pulls itself out of its diseased hellscape. Present the eerie photo above from the 2020 CFP title match to your 2019 self and try to explain 1) why the stands are so empty, and 2) how Najee Harris ended up scoring a touchdown on this play.
Which explanation is harder? It's rhetorical; the point is we're detached from reality and whenever that happens, suffering is in season. But business never sleeps, and buying into a downturn is when smart investors make their shrewdest moves.
Live sports are in the toilet currently. The perfect time to build inventory for its glorious return.
9. America the Beautiful
If we had a dozen playoff contenders going back to the onset of the CFP, these teams could have gotten invited and then participated in on-campus December road games.
THE 9-12 SEEDS IN THE FINAL COLLEGE FOOTBALL PLAYOFF RANKINGS | 2014-2020

|   | 2014 | 2015 | 2016 | 2017 | 2018 | 2019 | 2020 |
| --- | --- | --- | --- | --- | --- | --- | --- |
| CFP #9 | OLE MISS | FSU | USC | PSU | WASHINGTON | FLORIDA | GEORGIA |
| CFP #10 | ARIZONA | UNC | COLORADO | MIAMI | FLORIDA | PSU | IOWA STATE |
| cfp #11 | K STATE | TCU | FSU | WASHINGTON | LSU | UTAH | INDIANA |
| CFP #12 | GA TECH | OLE MISS | OK. STATE | UCF | PSU | AUBURN | COASTAL CAROLINA |
Twelve is going to get us six conference champs, the second-bests from the SEC and B1G and then anyone who didn't completely embarrass themselves pulled into an on-campus play-in situation where anything can happen. Exciting!
And it could gift us teams from Mississippi and Florida who have never ventured north of Tennessee in their lives, visiting open-air venues they've only seen on television. Expanding the CFP will unite the country, patriots. Ironic S-E-C chants, from exotic vacation locales like Ames (Ames!).
10. Gambling
Remember the last office bracket you filled out for the College Football Playoff?
Of course you don't, and it's not because you've been unemployed for years. Gambling has received little to no bump from the CFP because a four-team bracket should be the destination of a tournament, not its starting point.
Expanding to 12 pulls college football into the college basketball's bracketology realm. Now you've got non-fans involved and invested. You love hearing about other people's brackets, right?
Expansion into a bracket-sized tournament generates free marketing for this financial instrument. No matter who emerges victorious from a 12-team CFP, the house always wins.