Last week, I declared the No. 1 spot in the rankings as "vacant," in hopes that some team would respond to my challenge for stability for the Big Ten.
Michigan State had the perfect opportunity to ascend to the top, with home games against Northwestern and Nebraska. Based on Tom Izzo's reaction above this article, it's fair to assume that didn't happen. 
Trying to figure out this conference is not unlike trying to predict what's going to happen in the last three episodes of True Detective (theories on either, leave them in the comments). Watching Big Ten basketball brings despair, depravity, and insanity to anyone who sees it performed.
Wisconsin, Nebraska, Purdue and, by default, Iowa were the biggest risers in this week's rankings. The Badgers have won four in a row, aided by Frank Kaminsky's strong performance in his last two games. He's our player of the week after averaging 21 points and 8.5 rebounds in wins over Minnesota and Michigan. 
On to the rankings:
1. Iowa (19-6, 8-4) 

Last week (5): 82-70 win vs Penn State
This week: at Indiana, vs Wisconsin
In ending the one-week charade surrounding the top spot, Iowa has claimed the throne – undoubtedly temporary, of course. By virtue by winning their only game, they didn't give themselves an opportunity to slip.
Essentially, the top three teams appear to be interchangeable and, at this point, equally capable of making a deep run in March. At Hawkeyes' advantage is a healthy, deep roster and multiple players who can create their own offense. For example, Roy Devyn Marble is a high-volume shooter and hits only 41 percent of his shots, but he can also get to the line like few others in the Big Ten (leads the conference in free throw attempts per game).
2. Michigan (18-7, 10-3)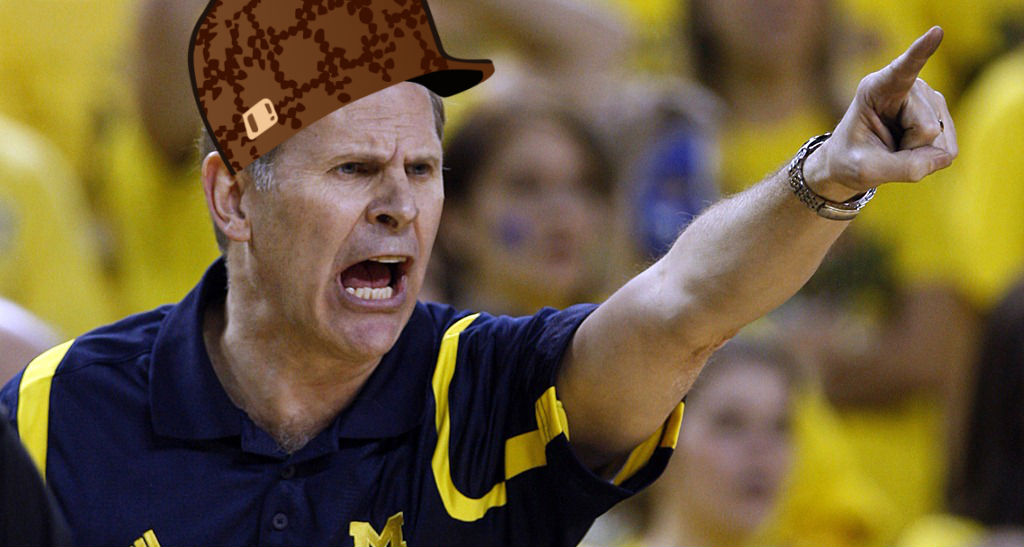 Last week (2): 70-60 win at Ohio State, 75-62 loss vs Wisconsin
This week: vs Michigan State  
After a dominant second half performance in Columbus, the Wolverines were poised to reclaim No. 1 in our rankings. 
As is the nature of this team – and the Big Ten, in general – that performance did not carry over to their next game. They haven't won consecutive games since Jan. 30, the last victory in a stretch of 10 straight wins.
Nick Stauskas is averaging "just" 10.2 points per game in his last five, hitting only 37 percent of his shots. It's not all on him, though, as Michigan is an iso-heavy team with few guys capable of consistently generating offense for others. That can lead to prolonged droughts, especially if the opposing team cuts down on transition opportunities.
Freshman Derrick Walton Jr. has taken over the point guard role, but in title only. Unlike his head coach, he was not flustered by the atmosphere of Value City Arena and put up 13 points, 10 rebounds and six assists. Still, he didn't even register a point versus Wisconsin. Too many times he's a non-factor while they need a guy to set up others. 
3. Michigan State (21-5, 10-3) 

Last week (3): 85-70 win vs Northwestern, 60-51 loss vs Nebraska
This week: at Purdue, at Michigan
Keith Appling made an inspiring return to the rotation, leading Michigan State to ... a home loss to Nebraska. 
By no means is he completely comfortable, leaving the Spartans without an identity on offense. They pounded Northwestern on the glass, but were not able to do the same against the Huskers' size, and particularly struggled when stepping out to guard Nebraska forward Walter Pitchford.
Gary Harris contributed to a brutal outside shooting performance, as Sparty hit only five of their 24 three-point attempts. It's been a poor stretch for everyone, as they haven't won consecutive games since Jan. 21. 
Branden Dawson is scheduled to come back in the next two weeks, but will this team State find the chemistry it had when it entered Big Ten play?
4. wisconsin (21-5, 8-5) 

Last week (6): 78-70 win vs Minnesota, 75-62 win at Michigan
This week: at Iowa 
Wisconsin is the only school that is truly "rolling" right now, as the Badgers are in the midst of a four-game win streak.
Their biggest road win of the year came Sunday in Ann Arbor, never letting the Wolverines within one possession in the final half. If anyone was wondering about the Badgers' psyche, it is anything but fragile, as the last two weeks have shown. 
Bo Ryan's squad has re-found their offensive rhythm, maintaining an aggressive style of play not seen in Madison during his tenure. The defensive intensity has picked up as well, and the Badgers are poised to get their fans hopes up before bowing out early in the NCAA Tournament. 
5. ohio state (20-6, 7-6)

Last week (4): 70-60 loss vs Michigan, 48-39 win at Illinois 
This week: vs Northwestern, vs Minnesota
Putting up less than 50 points against Illinois notwithstanding, Ohio State faces a fairly favorable schedule before wrapping up the conference season versus Michigan State.
Their next four opponents reside in the lower half of the Big Ten standings, although Minnesota and Penn State have already beaten the Buckeyes. Naturally, Saturday's performance doesn't inspire confidence in their offense but that's your fault for having confidence in the first place.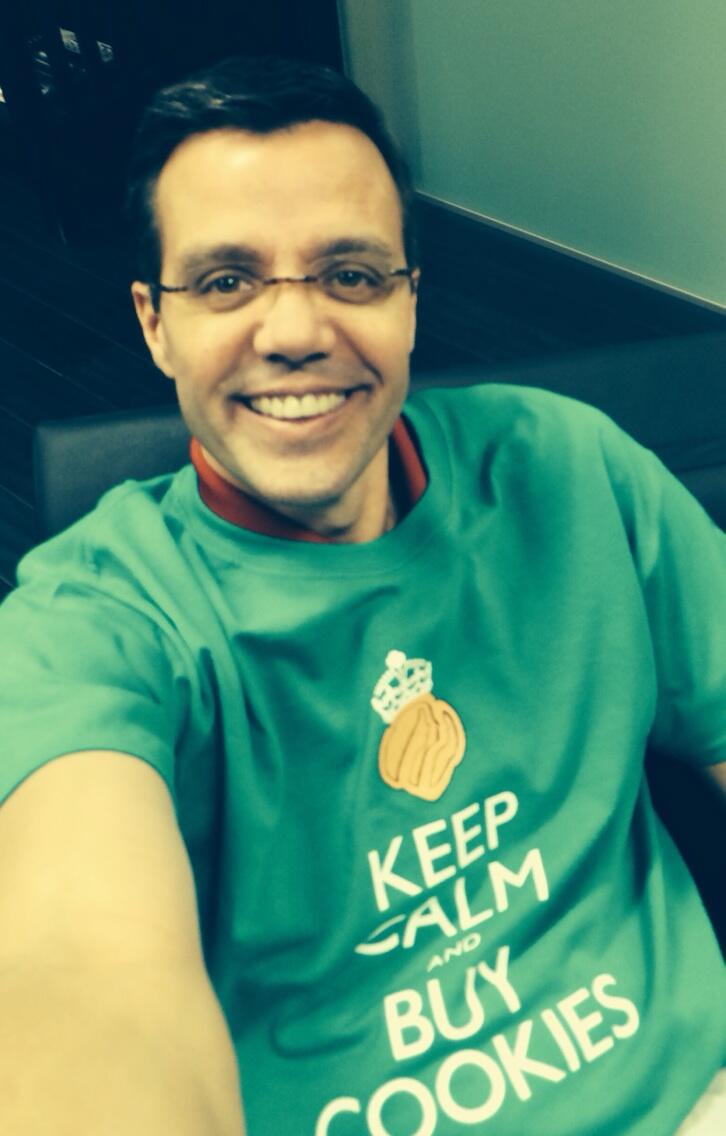 The only consolation on that end is the slight hope Marc Loving can contribute in a somewhat meaningful fashion down the stretch. 
6. nebraska (14-10, 6-6)

Last week (10): 67-58 win vs Illinois, 60-51 win at Michigan State
This week: vs Penn State, vs Purdue 
In what has been a strange Big Ten season, the most unbelievable thing is Nebraska.   
Not only are they not in last place, the Huskers are sitting at .500 and in sixth. They beat Michigan State in East Lansing, holding Sparty off with a series of ridiculous shots by Terran Petteway. 
Despite his affinity for Girl Scout Cookie tees, you have to commend the job head coach Tim Miles has done. He's on his way to locking up the Big Ten Coach of the Year award. 
Amazingly, at 4-1 in Lincoln, Nebraska is now tied with Michigan for the fewest home losses during conference play. You could say it's due to their rowdy, sold-out crowds but Miles needs more juice:
Miles gave #Nebrasketball crowd a B-minus tonight. We need some Dr. Dre. We need some heads ringing.

— Robin Washut (@RobinWashut) February 13, 2014
"When your shooting percentages weren't doing so good, who's the coach they told you to go see? Ya'll act like you forgot about #Nebrasketball." (reference)
7. minnesota (17-9, 6-7)

Last week (8): 78-70 loss at Wisconsin, 54-48 win at Northwestern
This week: vs Illinois, at Ohio State
The Gophers will continue to battle for one of the final spots in the NCAA Tournament until they find a way to win a tough road game.
Home wins over Ohio State and Wisconsin make their resume somewhat respectable, but they need to grab a win outside of "The Barn." Luckily, this is the Big Ten and those opportunities present themselves on a weekly basis. They'll travel to Columbus and Ann Arbor in n the last few weeks of conference play.
8. purdue (15-10, 5-7)

Last week (T-12): 82-64 win vs Indiana
This week: vs Michigan State, at Nebraska
At this point in the standings, I sense a steep drop-off. 
Not that Purdue isn't capable of beating the teams ahead of them, it would just take a lot more to get them into the NCAA Tournament field than, say, Nebraska or Minnesota. That being the case, a looming three-game stretch against Michigan, Iowa and Wisconsin could do it for them. The Boilermakers did win three straight Big Ten games in January – albeit a soft stretch versus Nebraska, Illinois and Penn State. 
9. northwestern (12-13, 5-7)

Last week (7): 85-70 loss at Michigan State, 54-48 loss vs Minnesota
This week: at Ohio State, vs Indiana
The magic surrounding this team has worn off, as the Wildcats have now dropped three consecutive games. Perfect timing, Buckeyes fans.
Since improving to 5-5 in conference, Northwestern lost to Nebraska, Michigan State and Minnesota. Drew Crawford was particularly ghastly versus the Gophers, going one for 15 from the field. JerShon Cobb has turned into the go-to guy, but there's not much else happening on the offensive end for head coach Chris Collins
10. penn state (13-13, 4-9)

Last week (T-12): 66-65 win at Indiana, 82-70 loss vs Iowa
This week: at Nebraska  
Penn State's late game heroics aren't exclusive to Columbus, they happen to miserable Indiana, too.   
Point guard Tim Frazier gave PSU their second Big Ten road victory (they lost to Illinois, even) after blowing by Yogi Ferrell for a lay-up. The Nittany Lions have firmly put a six game losing streak behind them, as they are winners of four out of their last seven games. 
11. indiana (14-11, 4-8)

Last week (9): 66-65 loss vs Penn State, 82-64 loss at Purdue
This week: vs Iowa, at Northwestern
Scroll back up and watch that Penn State video again. Only, this time, remember Tom Crean is the Hoosiers' head coach and it's fun to see him lose (wait, you were doing that anyway. Carry on).
Crean, who is like the Michael Jordan of being an S.O.B., is attempting to coach himself out of a job. Sure, that's what he usually does, but this year's team is too young and, surprisingly, offensively challenged to bail him out.
They've now lost three straight games and take on Iowa, Tuesday. The Hawkeyes, as most things tend to do, remind Crean of himself:
Preparing for Iowa and they remind me of us from last year. Explosive running game, excellent shooting and veteran leadership.

— Tom Crean (@TomCrean) February 17, 2014
12. illinois (14-12, 3-10)

Last week (T-12): 67-58 loss at Nebraska, 48-39 loss vs Ohio State
This week: at Minnesota 
Illinois is, literally, only predictable thing about the Big Ten.
Their constant losing keeps the conference from descending into pure chaos and gives wonderfully flawed teams, such as Ohio State, a welcome boost of confidence. 
The Illini end the season with games against the top three teams in the conference. Perhaps, they can win one of those and make this season memorable for something other than how poorly they've played.