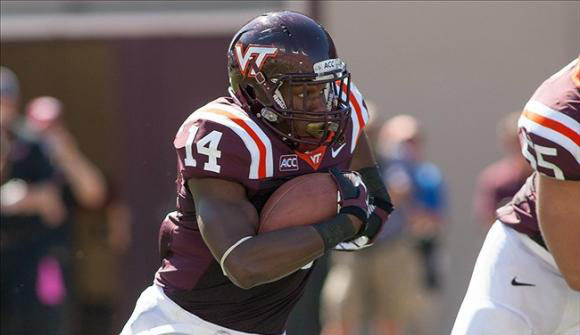 It wasn't long ago that Ohio State's football schedule featured an annual matchup with a national title contender. In recent years, though, there's been no Texas, USC or even Notre Dame. Instead, the Buckeyes have feasted on cupcakes such as Cal, Colorado and MAC schools.
The scheduling dynamic isn't entirely Ohio State's fault. Games are agreed upon a decade in advance, which means downturns can happen. Series with Washington, Miami and Cal were not the marquee games envisioned when contracts were signed. Still, it made for easy criticism when the Buckeyes' 24-game win streak included one game against a top-15 team – Northwestern, who then went into an epic tailspin.
What followed for Ohio State were consecutive losses to top-10 foes. With the College Football Playoff a reality, undefeated national champions will become more rare. The Buckeyes aren't in position yet to be playoff bound with a loss, but national respect will rebound with signature wins and a tougher schedule.
The future includes Virginia Tech (2014-15), Cincinnati (2014, 2018), Oklahoma (2016-17), North Carolina (2017-18), TCU (2018-19), Oregon (2020-21), Boston College (2020-21) and Texas (2022-23).
Expectations never dip in Columbus, especially with Urban Meyer at the helm and Braxton Miller at quarterback. The excitement surrounding the hires of Larry Johnson and Chris Ash have only added to the anticipation for 2014, and we are only three weeks removed from the Orange Bowl.
If Ohio State runs the table, there's little doubt about its playoff prospects. The only unknown is where would they play – the Rose Bowl or Sugar Bowl? The Buckeyes' non-conference slate features games against Navy, Virginia Tech and Cincinnati, which won a combined 26 games last season. Kent State is also on the docket.
It's much more difficult than Meyer's first two August and Septembers. Michigan, Michigan State and Penn State add some meat to the Big Ten schedule. Games against Maryland and Rutgers present unknowns, essentially mirroring non-conference games.
Aug. 31 vs. Navy (at M&T Bank Stadium in Baltimore)
2013 record: 9-4, defeated Middle Tennessee State in Armed Forces Bowl
Ohio State begins the season away from Columbus for the first time since 1999, when the Buckeyes lost to Miami in the Kickoff Classic. The last time Ohio State played Navy it nearly lost, using a Brian Rolle pick-two on a two-point conversion attempt in the closing minutes to eke out a 31-27 victory.
The Midshipmen are never an easy team to prepare for due to their unique offense. The triple-option and cut blocks can pose issues for even the most talented teams. Only Auburn rushed for more yards than Navy last season. Quarterback Keenan Reynolds, the catalyst for the Middies' 325 rushing yards per game, returns. They've made noise for upsetting name-brand programs under Ken Niumatalolo. Consider Larry Johnson's first order of business – after recruiting, of course – giving the defensive line a lesson in stifling the triple-option.
Sept. 6 vs. Virginia Tech
2013 record: 8-5, lost to UCLA in Sun Bowl
When this game was agreed to way back when, it generated great excitement. But Virginia Tech's taken a step back in recent seasons. The Hokies began last year with a 6-1 record before faltering down the stretch, losing four of their last six games.
On its first trip to Ohio Stadium (likely at night), Virginia Tech be breaking in a new quarterback. Three-year starter Logan Thomas is off to the NFL. Running back Trey Edmunds enjoyed tremendous success during his freshman season and should be leaned on in 2014, especially early in the year. Defensive coordinator Bud Foster will spend the entire summer devising a game plan to slow down Braxton Miller and the Ohio State offense.
In 2015, the Buckeyes travel to Blacksburg for a Labor Day matchup.
Sept. 13 vs. Kent State
2013 record: 4-8
The Golden Flashes enjoyed unprecedented success two seasons ago, posting an 11-2 record and coming within one win from playing in the Orange Bowl. Two years later, all the good vibes have evaporated. Former Ohio State assistant Paul Haynes could only muster four wins in his first season as head coach.
The Buckeyes haven't lost to a MAC school since 1894, and that streak won't end on this September day. By far the easiest game on Ohio State's 2014 schedule, it should give backups and walk-ons an opportunity to play in the Horseshoe.
Sept. 27 vs. Cincinnati
2013 record: 9-4, lost to North Carolina in Belk Bowl
In the past, Cincinnati meant an easy win. But these aren't your father's Bearcats, or even your brother's. Since moving to the Big East (now the American), Cincinnati has taken football serious and won at a staggering rate. It owns two BCS berths, four conference titles and four 10-win seasons. Seemingly the only thing eluding the Bearcats is a win over Ohio State.
Good coaches have been the common denominator, and Tommy Tuberville fits that mold. But the nine wins in his first season could be a tad deceptive. Cincinnati lost to South Florida and Illinois. Replacing quarterback Brendon Kay also won't come easy. He threw for more than 3,300 yards and 22 touchdowns last season. Whoever gets the starting nod will face a rested Buckeye team coming off a bye.
| Date | Opponent |
| --- | --- |
| 8/30 | Navy (at Baltimore's M&T Bank Stadium) |
| 9/6 | Virginia Tech |
| 9/13 | Kent State |
| 9/20 | -- |
| 9/27 | Cincinnati |
| 10/4 | at Maryland |
| 10/11 | -- |
| 10/18 | Rutgers |
| 10/25 | at Penn State |
| 11/1 | Illinois |
| 11/8 | at Michigan State |
| 11/15 | at Minnesota |
| 11/22 | Indiana |
| 11/29 | Michigan |
| 12/6 | Big Ten Championship Game |
Oct. 4 at Maryland
2013 record: 7-6, lost to Marshall in Military Bowl
The Big Ten opener comes against an unfamiliar foe as Ohio State makes its first trip to College Park. Urban Meyer will see at least one familiar face, though – wide receiver Stefon Diggs. He's become a phenom and would've fit in nice to the Buckeyes' offense. Doran Grant is the favorite to cover the almost-Buckeye. Contain Diggs and Ohio State cruises to victory.
The climb for Maryland under Randy Edsall has been slow. But they've gone from two wins in his first year to four and then seven in 2013. The transition to the Big Ten will be tough for a team that lost 63-0 to Florida State. 
Oct. 18 vs. Rutgers
2013 record: 6-7, lost to Notre Dame in Pinstripe Bowl
The second conference game presents yet another unknown. This time Ohio State gets a week off to prepare. It likely won't need it, though, considering Rutgers fielded one of the worst defenses in the country last year. It was so bad defensive coordinator Dave Cohen was fired. The Scarlet Knights could also be trotting out a new starting quarterback if senior Gary Nova doesn't correct his turnover-prone habits.
Oct. 25 at Penn State
2013 record: 7-5
The Nittany Lions are firmly entrenched in the Big Ten, but it's still a "new" conference foe for the third consecutive week. However, this season will be one of mystery for Penn State. There's a new coaching staff led by James Franklin and scholarship restrictions could hold back the team.
But quarterback Christian Hackenberg will be primed for revenge after Ohio State's 63-14 blasting in 2013. The game will almost certainly be played at night in white-out conditions with a national TV audience, adding to an already revved up series.
Nov. 1 vs. Illinois
2013 record: 4-8
It'll be a season-long Judgment Day for Tim Beckman. He put an end to Illinois' unseemly 20-game Big Ten losing streak. Still, the Illini are nowhere near approaching a winning season. They are 6-16 under Beckman and 2014 doesn't produce much in the way of optimism.
Nov. 8 at Michigan State
2013 record: 13-1, defeated Stanford in Rose Bowl
Ohio State-Michigan State is without question the Big Ten's game of the year in 2014. The history of mystique of Ohio State-Michigan clearly surpasses what the Buckeyes and Spartans have, but in the here and now, Nov. 8 is circled by both teams. Urban Meyer and Co. will start preparing for this game three weeks ago. Coaches might say revenge games don't exist. That just simply isn't true, though.
Connor Cook remains, but he's missing some playmakers on offense. Running back Jeremy Langford is his biggest weapon. The losses of Max Bullough, Denicos Allen and Darqueze Dennard will be felt most. Pat Narduzzi will be tasked with replacing three of Michigan State's all-time best defenders. He has experience with finding pieces to fill-in. After William Gholston and Johnny Adams departed, many believed the defense would come back to Earth. It didn't.
Nov. 15 at Minnesota
2013 record: 8-5, lost to Syracuse in Texas Bowl
No one could have predicted Minnesota's success last year, especially couple with head coach Jerry Kill's health problems. At one time, Minnesota was 8-2. The transfer of quarterback Philip Morris is a blow and defensive lineman Ra'shede Hageman leaves a gaping hole on defense. An equalizer in this game could be the weather. Mid-November in Minneapolis is not kind.
Nov. 22 vs. Indiana
2013 record: 5-7
Unless Indiana finds a defense, this game is nothing more than a tune-up before Michigan comes to town. Kevin Wilson fired his defensive coordinator after an historically bad unit hamstrung the Hoosiers last season. He seems to finally be putting stock in defense after two seasons of all offense for Indiana. If the Hoosiers' defense were anything but atrocious, they'd be a bowl team.
Nov. 29 vs. Michigan
2013 record: 7-6, lost to Kansas State in Buffalo Wild Wings Bowl
Al Borges is out, Doug Nussmeier is in. That doesn't mean Brady Hoke is off the hot seat at Michigan. If anything, it confirms the rising temperature. It's now or never for both Hoke and quarterback Devin Gardner. The past two seasons have been filled with supreme disappointment for the Wolverines.
A near victory against Ohio State last year did nothing to lessen the cries from locals. Things are set up for success in 2014, though. Michigan's offensive line, despite losing Taylor Lewan, should benefit from a year of experience. That, combined with improved production from running backs, should allow Nussmeier to get creative with Gardner. There also won't be as much stress on the defense. Greg Mattison's unit should be back among the best in the Big Ten.