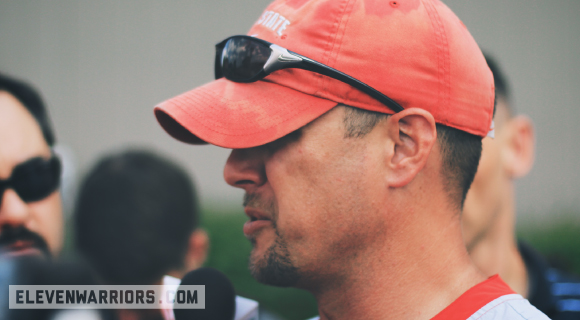 The Ohio State staff is out planting flags in the heart of recruiting season this week. Enter Steven Gonzalez, a highly-touted 2015 offensive line prospect, who dropped this golden nugget of info on us last night:
No way lmao!! pic.twitter.com/WGCcSregKm

— Siete Cuatro (@StevenG511) January 23, 2014
It appears to be an excerpt from a conversation with Ohio State's renowned Director of Player Personnel, Mark Pantoni. (That's the image Pantoni uses for his Twitter avatar.)
Between his work while at Ohio State, him going full Heisenberg the other night at efforts to poach Demetrius Knox, and his apparent free-styling ability: We are going to miss this guy when he inevitably becomes a head coach. 
Hopefully he drops some rhymes on us during a press conference this year.