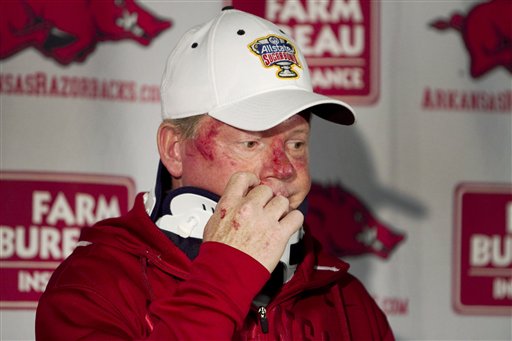 When Louisville took back Bobby Petrino like a sap taking back the hot girl who repeatedly cheated on him, Petrino was quick to declare he is a changed man. It probably won't shock anyone outside of Louisville's Board of Trustees that Bobby Petrino is up to his old tricks again.
New #UofL staff has supposedly told RB Daniel Gresham his commitment isn't wanted pic.twitter.com/ovJaATByog

— Jeff Greer (@jeffgreer_cj) January 13, 2014
But hey, these kids are just pawns to a guy like Bobby Petrino, right?  Just taking advantage of the same rulebook that allowed him to slither across the NCAA landscape for all those years. 
(And for the record: Urban Meyer honored every one of Jim Tressel and Luke Fickell's commits.)