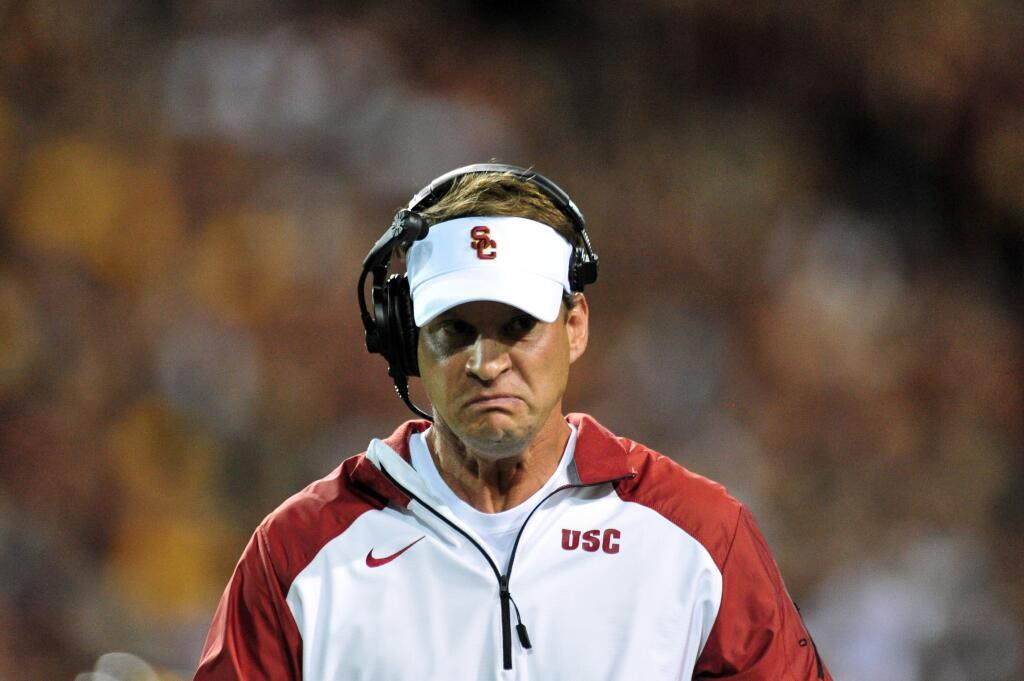 Yesterday, we brought you news of Lane Kiffin interviewing this week to become Alabama's next offensive coordinator. Some Bammers are trying to delude themselves into thinking Lane Kiffin — who turned boatloads of talented recruiting classes at USC into a smoldering heap of ash — will somehow bring some magic back to the Tide offense. From the finest literary source in America, Al.com:
[Nick Saban] doesn't care about the public perception of Kiffin as a loose-lipped skipper of sinking ships. He only cares if the former head coach at Tennessee and USC can help make the Alabama program better.

Saban likes Kiffin as an offensive football coach, especially when it comes to generating explosive plays. He likes some of the things Kiffin has done with his offense against Saban's defense.

During Kiffin's one season as the UT head coach in 2009, his Vols lost 12-10 at Alabama on a blocked field goal on the final play. But they outgained Saban's first BCS title team at Alabama by almost 100 yards, and they hit seven pass plays of 15 yards or more against one of Saban's best defenses.
Yes! Nick Saban is smart to ignore Kiffin's 40-36 regular season, 0-2 bowl record as a NFL/college head coach. He's smart to just concentrate on those seven plays during a rivalry game that took place almost five years ago. Hell, Kiffin's genius manufactured 10 whole points against a mighty Alabama defense! Saban's hubris will be his savior! 
Please, Alabama, for the sake of America, hire Lane Kiffin.