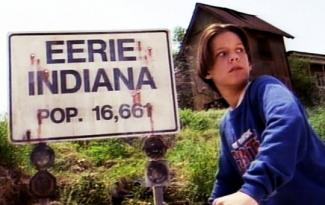 Sometimes what happens in Indiana does not quite match up with what you could reasonably expect to have happen in the rest of the country. There is some strange disturbance in the force there, and that's the only explanation that I can give for the forces at work in the oddly close game against the Hoosiers last season.
But now we're back in the friendly confines of Ohio, and going into this epic contest of wills Michael and I break down Ohio State's (lackluster?) win over Illinois, talk a little about the BCS, and dive right on in to our most hated opponent of the entire season. Ignoring next week.
To help us better understand the deathly hivemind that is Indiana football, we were lucky enough to snag Terry Hutchens from AllHoosiers.com, who reassures us that maybe this could be a weird one again. GREAT.
All that and Ask Us Anything (which you can do by e-mailing us at elevendubcast@gmail.com!) on this week's Dubcast, which you can listen to after the jump!
Here's how things worked out:
0:27- Michael and I discuss the intricacies of Ohio State's victory over Illinois, complain about the BCS, and look ahead to what that means for the rest of the season.
19:32- TERRY HUTCHENS IN HIS PODCAST DEBUT maybe I think! Terry did great, and brought some incredibly thorough Hoosier knowledge for us.
38:33- Ask Us Anything is at full go, and we got some very complex and well thought out questions this week. Love that, keep it up guys.
51:24- Granny-style forever.
And that'll do it! If you wanna listen to the music we used on the Dubcast, go ahead and download The Song Remains the Same by Led Zep, Four Little Diamonds by ELO, and Heavy Bells by J Roddy Walston and the Business (I just saw these dudes live and hoooolllyyy crap). See you all next week for footballgeddon!