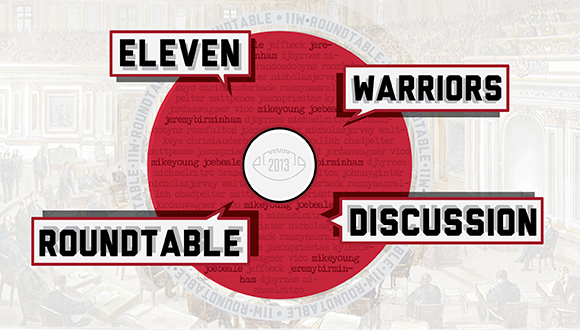 Well, last night it happened. One domino fell in the crazy Rube Goldberg machine that could result in the Buckeyes controlling their BCS destiny. Another could tumble this weekend when Alabama takes on LSU. Here to tell you all about it are Jeremy, Mike and Joe.
Let's hit it...and Go Tigers.
Alabama v. LSU Who ya got? Why?
Jeremy: Alabama will win this game, and not by a little. They are a much more complete team than LSU and Nick Saban and his team are in a unique situation this year - they can't lose or else they will get passed up and be left in the lurch. There is no mulligan for an SEC team this year. They have to run the table to get to the title game and Saban is the best coach in the country getting his team mentally prepared for a big game not named Urban Meyer.
Mike: Alabama. Unfortunately. They're going to put up a ton of points on that LSU defense. The only way LSU has a chance in this game is if Mettenberger plays as efficiently as he did in the second half of last year and then some. Needs to hit some big plays through the air. He may not get many chances because I don't know how LSU's defense is going to get off the field. I can see the Tigers putting up points, but not enough to keep pace with the Tide. Yeah, that last sentence doesn't make sense to me, either. The world is a scary, unfamiliar place in 2013.
Joe: Neither. They will destroy each other and there will be nothing left but a field littered with corpses. At least that's how I dreamed it last night.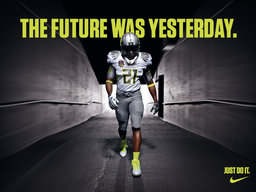 Michigan State has the No. 1 defense in the country. Is it for real? Why or why not?
Jeremy: Yes? No? I mean, how can you tell, really? Sure Sparty looks the part, they are aggressive, they are fundamentally sound and they are strong, but they have also faced a host of really bad offenses (Western Michigan - 115, Purdue - 122 and South Florida - 123). In fact, their average opponents offensive ranking 74th in the country and if you remove the top offensive (No. 11 Indiana) and worst (USF) it actually drops even further to No. 75 (I'm not counting FCS Youngstown State.)
Bottom line, Sparty is a talented team that has veterans at key positions and a savvy, fundamentally-focused coaching staff. They gave up 28 points to Indiana (14 points less than the Hoosiers' average) and are getting ready to take on Nebraska (No. 29), Northwestern (No. 73) and Minnesota (No. 96), so it's unlikely we'll know for sure if they are "for real" until a B1G title game against Ohio State. By that time, it may not matter if they are or not, because they believe it, and that's half the battle.
Mike: Maybe they're not THE best defense in the nation, but they're pretty close. Indiana -- by far the best offense they've seen -- put up 28 and over 350 yards of total offense. That's no knock on MSU, because IU averages over 40 points and 500 yards. So, Sparty's legit. Still, can any defense -- regardless of how talented it is -- prevent itself from getting worn down when their offense moves as slowly and converts as few third downs as Michigan State's?
Joe: The defense is for real. Their corners are sticky and they are fundamentally sound in both gap integrity and tackling. Bullough provides leadership and of course Dantonio is a great schemer. 
How many undefeateds will there be at the end of the season? Who are they?
Jeremy: Regular season? I think you'll see four. I don't think Ohio State, Florida State, Oregon or Alabama will lose in the regular season and we'll all sit back and watch in wonder as the current BCS system goes up in smoke, only to lead to further debacle in the future. Huzzah!
Mike: Well, I don't want to comb through Fresno State's schedule and pretend to know anything about their chances at going undefeated because it doesn't really matter... from BCS conferences, I'm confident in going with 2 -- Florida State and Ohio State. 
Joe: Three, just so that voters can snub Ohio State and justify it. Everyone talks about how weak the Big Ten is but the casual stroll that Alabama is taking through the SEC and the almost identical stroll that FSU will take through the ACC will prove that those conferences are not what they appeared to be at the beginning of the season.
Come with me on this hypothetical journey for a moment: Michigan works their way back into the top 25, Michigan State climbs all the way to the top 10. OSU beats them both. Is it enough to jump a team in the BCS? Why or why not?
Jeremy: No, it's not and the answer is pretty simple: because the people in charge don't like Ohio State. Ohio State's strength of schedule according to ESPN and their ilk ought to keep the Buckeyes playing in mediocrity, yet they deftly maneuver around the little fact that Oregon's SOS is oh, one spot lower than the Buckeyes'. No one likes to be "that guy" talking bias and hypocrisy, but it's a money game with BTN diametrically opposed to ESecPN as the purveyor of ooey gooey football goodness and our beloved Buckeyes will be left shaking their heads wondering how on earth 26 straight wins isn't enough and we'll all look back at this year as the year the music died.
Mike: I don't see Ohio State jumping anyone in the polls, assuming Alabama, Florida State and/or Oregon don't lose. That makes climbing up in the BCS rankings increasingly difficult. Won't happen.
Joe: I think they will jump Oregon, but not FSU and Alabama, since those teams will have no trouble with the rest of their respective schedules. 
Ezekiel Elliott looked impressive in his limited playing time. Is he the clear cut starter next year? Why or why not?
Jeremy: I don't think so, and it's not because he's not the most talented in the group (I believe he is,) but rather because Rod Smith will keep working hard and as a fifth-year senior he'll get a chance to answer the bell early in the year, as will everyone else. Ohio State's ground game will interesting to watch unfold next year as four new starters on the offensive line (and possibly no Braxton as well) take over and I think it becomes important to have a back that's able to grind out the tough yards in between the tackles a la Carlos Hyde. Make no mistake, Zeke will get plenty of work.
Mike: But what about Rod Smith? Is a yearly question throughout spring and summer. I suppose he can't be totally discounted, but Ezekiel Elliot will see more carries between the two next year, if I had to guess. Obviously, the coaching staff will want to give defenses varying looks and have the capabilities of doing so, with Elliot, Smith and Dontre Wilson -- who will definitely get more touches. But, again, Elliot getting the most carries among the three.
Joe: I don't think the coaches will name a starter right away because they want to see some competition. I think it's premature to write off Rod Smith. We have seen how some former low-effort players have turned it around under Meyer and Co. To me, it's meaningful that Smith is still playing before Elliott as I do not believe this coaching staff would honor his seniority if he had not earned the time.
Who is the second best team in the B1G? Prove it.
Jeremy: Wisconsin is the second best team in the Big Ten and Michigan State is nipping at their heels. I've already pinpointed why MSU's calling card (defense) might be a bit of a sham, and their offense (86th nationally) doesn't do enough to warrant them ahead of Wisconsin in my mind. The Badgers are consistent on offense (18th in the country) and their defense is tough as nails (6th in the country) to go along with it. Ohio State and Florida State are the only teams in the country with a top-10 ranking in total offense and total defense, but Wisconsin is one of just six teams with Top 20 ranked offensive and defensive units (Baylor, Florida State, Ohio State, Arizona State, and Louisville).
Wisconsin's two losses? At Arizona State and at Ohio State. Case closed.
Mike: Wisconsin. Though not on the same level as Michigan State, defensively, the Badgers still have a stifling defense. Factor that in with a strong running game and a capable passing game, (not overly impressive, but they did torment Bradley Roby for a solid half) Wisconsin is better overall. One "computer ranking" even has the Badgers ahead of the Buckeyes.
Joe: Right now I still think it's Wisconsin. They have the best combination of offense and defense of any team in the conference besides Ohio State, and they've played a tougher schedule than Michigan State.
Who is the second best coach in the B1G? Prove it.
Jeremy: I think Bill O'Brien has to be consider "the guy," at this point. Yeah, Gary Andersen is doing a great job at UW, but he inherited a much better situation than BOB did at Penn State and the former Patriot assistant has really done an incredible job recruiting, coaching and maintaining a team that could have been an emotional disaster.
Mike: Tom Herman. Active head coach? It's too early in his career to have solid proof behind it, but I believe it's Bill O'Brien. Once he has a full compliment of scholarships, he'll prove it. I really like what Mark Dantonio is doing with what he has in East Lansing. He has that program at peak capacity. Still, his stunning lack of offensive vision and creativity is, really, defined by only two words: Jim Bollman. 
Joe: Dantonio, because he's getting more out of less than anyone in the conference. Prior to the season, some pundits were saying they were overrated because they were in the 15-20 range nationally. I'll bet those same pundits are now saying "I told you they were UNDERrated!"
Is Hoke fired after this season? I'm only half-joking.
Jeremy: I think Brady's earned enough goodwill through his BCS win and his recruiting to hold on to the crown at UM for another season after this one, even with two-to-three more losses in 2013. That said, next year UM will travel to MSU (again, I know), Notre Dame and Ohio State next season and losses to a majority of those schools again will warm up his seat mighty quick. Of course, with Appalachian State on the docket week one, he might not even get the chance to line up against the "rivals."
Mike: HE'S A MICHIGAN MAN AND ONLY TRUE MICHIGAN MEN CAN COMMENT ON THE STRUGGLE OF A FELLOW MICHIGAN MAN...  in the eyes of the university, Hoke's reputation is as inflated as the degrees they print. They can't go into next season with Al Borges, can they? Keeping personal preference out of this discussion, he has to do more with what he has. "OMGEE TAYLOR LEWAN IS AT RIGHT TACKLE NOW? HOW DO WE ADJUST??" is not giving opposing defensive coordinators insomnia. Not that Michigan's defense is particularly impressive, either. But I expect more out of their offense. I'll give Hoke 1 more year. 
Joe: Not yet, but his seat is getting pretty hot. His first season bought him a couple of extra years of honeymoon, but that loss on Saturday might have shortened it a bit.
What did we do to deserve a second bye week this year? 
Jeremy: We are the best Ohio State site around, and that's earned us some obvious kudos from Jim Delaney.
But for real, bye weeks are turrible, just turrible. Notre Dame and Pittsburgh on Saturday night in primetime? No thanks.
Mike: Clearly it's some sort of collusion to not draw any attention away from LSU-Alabama. Ohio State isn't playing.  Two of the three biggest games in college football so far this season are on a Thursday. Notre Dame is playing Pitt, and no one in their right mind will want to watch Pitt. "Conspiracy theorist screaming illuminati..." - Jay Z. 
Joe: Since Taylor Decker is a bit banged up and the coaches moved Chase Ferris to defense, I'm actually kind of glad for the off week (I refuse to say "bye week" when we're not in a playoff). The extra 7 days will be good for Decker and it will allow the coaches to work in a few more special plays designed just for the boys in blue.