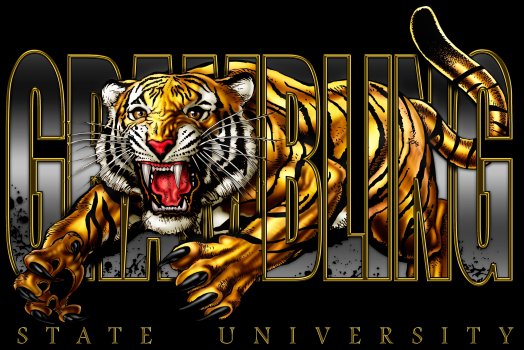 From Sports Illustrated:
Covering the concrete floor are large interlocking rubber tiles. They are light gray now but were almost certainly a different shade when they were installed years ago. Many of them curl at the edges or have corners missing, hazards that can cause an unsuspecting player to trip. In some areas, entire tiles are gone, creating a perilous sort of hopscotch. Imagine hoisting 300 pounds while having to watch your step. In a sport where injuries are common enough, the last thing players need are physical hazards in their own weight room. That is how Grambling football players train.

... Grambling now buses to games as far away as Kansas City and Indianapolis, 650 and 750 miles away from campus, respectively. For the latter of those trips, the team left campus at 6 p.m. on a Thursday night and did not arrive in Indianapolis until 9 a.m. on Friday. Not surprisingly, the players appeared unprepared and listless in a 48-0 loss to Alcorn State. "It does something to your body, being on the bus that long," Smith says. "We were kinda upset other team got a chance to fly there. It wasn't fair."

... Ask school officials why the football team and other programs are struggling and they quickly shift attention from personality conflicts and staffing decisions to the budget. Since 2007-08, overall state funding for Grambling has gone from $31.6 million to $13.8 million. The school has attempted to bridge that gap by increasing tuition, but it has fallen short, and cuts have been made across the board. Approximately 127 staff members have been laid off since 2008 and furloughs are common. Professors have also been asked to teach an extra class each year for free. Generally, the school has "cut to the bone," says Leon Sanders, Grambling's vice president for finance.
The whole article is a pretty fair/fascinating look into the disarray that is not only Grambling football, but apparently Grambling anything athletic. It's also compounded by the fact Eddie Robinson isn't walking through that door.
UPDATE (3:41 PM): 
Grambling player told @ESPN team decided not to play Saturday's game at Jackson State

— Brett McMurphy (@McMurphyESPN) October 18, 2013
Welp.