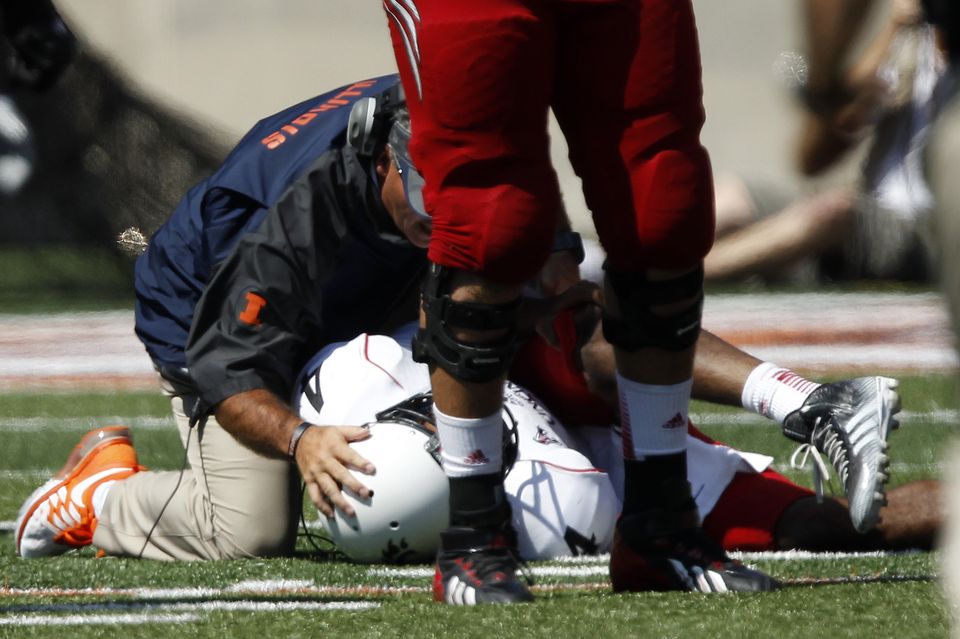 The Fighting Illinois showed some fight in their 45-17 rout of Cincinnati. Things went from bad to worse for the Bearcats in the fourth quarter of the contest, however, when All-Name First Teamer and Cincinnati quarterback Munchie Legaux went down with a gruesome knee injury. It won't shock anyone whose seen the injury that Cincinnati coach Tommy Tuberville confirmed multiple media reports today that Munchie will miss the remainder of the season. (Cincinnati has yet to release specifics of the injury.)
For his own part, Munchie remains humbled and in good spirits:
Doing good thanks for all your prayers and concerns...

— Munchie Legaux (@MunchieLegaux) September 8, 2013
It's a reminder of just how vicious of a game football is and how fortunate Braxton Miller was to escape serious injury. Get well soon, Munchie.