How to speak Australian: Cameron Johnston = freshman starting punter.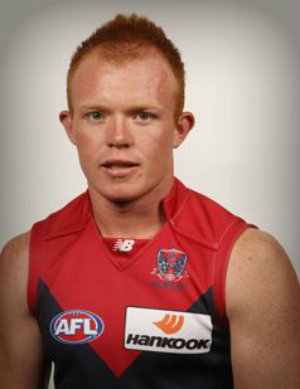 As we told you back in June, 21-year-old former Australian Rules Football player Cameron Johnston is Ohio State's new starting punter. Although it seemed the spot would come down to a competition between Johnston and senior kicker Drew Basil, Urban Meyer confirmed that the Aussie from Geelong — near Melbourne — has emerged as the team's top foot.
"He is our No. 1 guy," Meyer said. "The first day was ridiculous…a one-shot wonder. The second day he was okay and the third day he was okay. But he's got a live leg and he's a tremendous kid."
Johnston came out of the Melbourne-based punter/kicker training ground Prokick Australia, where he trained under the tutelage of Nathan Chapman. Chapman whetted our appetite back in June when he told the Columbus Dispatch how impressive Johnston's leg is.
"He has an explosive leg unlike anything that I think anyone at Ohio State will have seen"
The Buckeyes were fortunate to land Johnston's services. The Australian was also considering joining Alabama in 2014. But Ohio State had an opening in 2013, so Johnston signed his letter of intent this summer and is now wearing No. 95 for the Buckeyes. (And a punter wearing a number in the 90s is all kinds of awesome.) Despite his age and background, he's still considered a freshman under NCAA rules and he will have four years of eligibility.
Signing Johnston became critical when Johnny Townsend de-committed in February and signed with the Florida Gators instead. You may recall that Townsend, out of Orlando's Boone High School, had a change of heart when he got a late offer from Will Muschamp. He decided to stay local and join his brother Clay with the Gators. For a few months Ohio State was a team without a true punter.
Chapman originally brought Johnston to the OSU coaching staff's attention in September of last year, but the Buckeyes were content to stick with Townsend. When Townsend didn't stick with them, it was time to revisit the Aussie. Although he lived on the other side of the world and had never played American football before, video of Johnston opened some eyes at the WHAC.
Earlier this week, Johnston was booming his punts in camp. He was dropping jaws and dropping many of his kicks inside the 10 and the 5. The team has been working on rolling him out some and, based on his athleticism and Australian Rules Football background, we should expect a trick play at some point.
"He's a live guy," Meyer said. "He's a fast athlete so we might be able to do some things with him in the pocket."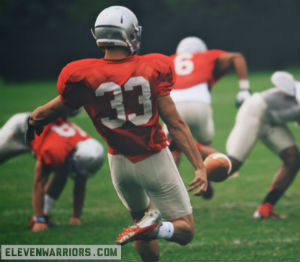 The biggest adjustment for Johnston will be facing a live defense, hell bent on blocking his kicks. Reports from camp (h/t to our own Kyle Rowland for killing it with the camp info) say that Johnston did struggle a bit the first time he faced the rush. Expect the coaching staff to crank up the pressure to 11 to ensure he's ready for his first kick in a game situation. Remember, this is a staff that surrounded Drew Basil and made him kick out of the midst of a screaming crowd.
Because he's played Australian Rules Football in front of crowds before, it shouldn't take Johnston long to adjust to punting under pressure. Having a quick long snapper like Bryce Haynes should help. Haynes is adept at getting the ball off quickly.
Brad Wing's successful career at LSU has opened the door for Australians looking to break into American football. Johnston is joined in the Big Ten by fellow countryman Christian Eldred — a junior who kicks for Minnesota. Eldred is also an alum of the Prokick Australia program.
Kickers at Prokick Australia go through a 12-month training program to get ready for the jump to the American game. The program has been highly successful. Alex Dunnachie of Hawaii was fourth in the nation in punting average last year, with a 46.2-yard average. Tom Hornsey of Memphis was 19th in the country.
Johnston should be just fine.