We're 45 days away from Buckeye football, so Brutus did the only sensible thing and petitioned the powers that be to proclaim today "Archie Griffin Day" in the state of Ohio. And we all know that if Brutus wants something in Ohio, Brutus gets something in Ohio.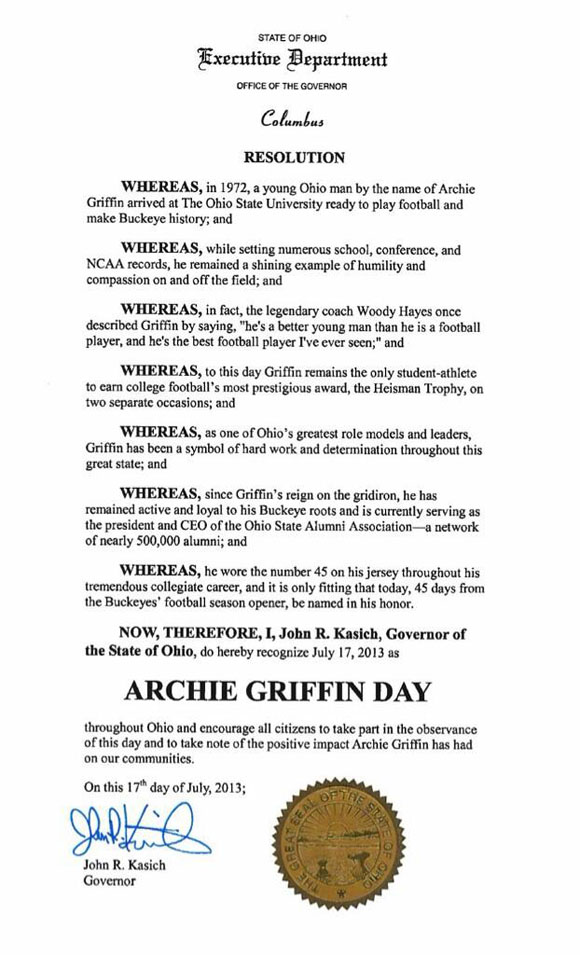 Congrats, Mr. Griffin!
For more on Archie, be sure check out the interview we conducted with the only two-time Heisman Trophy winner earlier this week.