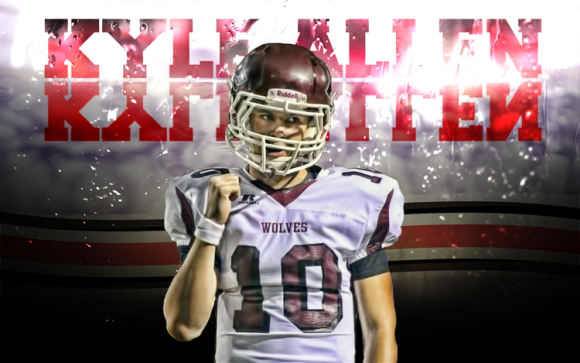 And just like that, he was gone.
Offered a month ago by the Buckeyes, Scottsdale Desert Mountain QB Kyle Allen, the nation's top prep quarterback has committed to Texas A&M.
"It's just everything," Allen told Eleven Warriors by phone prior to announcing his decision. "I put it all together last night. I felt at home at A&M. Everything there fit and it seemed like a place where I can play early, play in the SEC, get a great education and have fun. A lot of people seem to forget that part of going to college is having fun."
Saying no to the Buckeyes was not easy for Allen, who had waited nearly a year for them to offer. When they did, it was just a bit too late to get back into the game.
"Calling Coach Herman was very difficult," Allen said. "I have a lot of respect for him and Ohio State and I appreciate their interest in me. Ohio State is a great school and I felt I owed it to them and the other players around the country to make my choice when I knew I was ready. It seemed like a lot of schools, and players, were waiting on me to decide. I woke up today and knew I was ready. I hope Ohio State is able to get a great player at the position."
With Allen now off the board, the Buckeyes will turn even harder to Brandon Harris, from Bossier City (La.), who visited campus this past weekend and participated in the Elite 11 competition at Ohio State. Harris had a good visit with Ohio State, and will announce his college choice on July 18th.