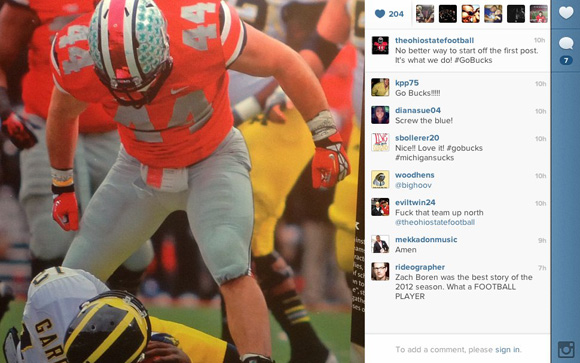 It started with a tweet:
We started up an Instagram account. Follow us at TheOhioStateFootball to get an inside look. Will post the first pic after 500 followers

— Mark Pantoni (@markpantoni) May 21, 2013
Two hours later, mission accomplished. As far as first photos go, they picked a winner.