Can you believe there's only 101 days until Ohio State begins its highly anticipated 2013 season against the Buffalo Bulls? Believe it. 101 days is still triple-digit days, but it seems like a countdown to Ohio State's first game of the season can now begin in earnest.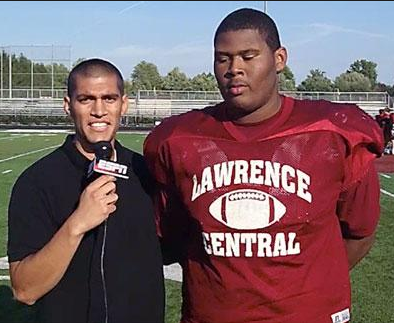 With the anticipation of the upcoming season in mind, Eleven Warriors has been bringing you a new freshman profile every week in the fifth edition of the Better Know A Buckeye series. The fourteenth installment of that now 24-part series looks at Timothy Gardner. Gardner, an offensive line prospect from Indianapolis, Indiana, flew underneath the radar of even the most attentive Ohio State recruitnik. Most only heard of him when he committed to Ohio State, or at least tried to commit to Ohio State initially (more on this later). As far as anyone knew, his commitment was his recruitment, echoing the case of Kenny Guiton in the 2009 recruiting class. But, like Guiton, there's a little more backstory to it, which is retold here.
After retelling this story, I include a breakdown of strengths and weaknesses I could gather from watching Gardner's film. Thereafter, I show you some of Gardner's film and offer conjecture about a redshirt in 2013. I mention some miscellaneous things about Gardner that you may find interesting before concluding that Gardner is better known. He is put on the board accordingly.
Height: 6'5
Weight: 310 lbs
Fake 40: 5.1
High School: Lawrence Central High School; Indianapolis, Indiana
His Recruitment
As far as anyone following Ohio State football knew, Gardner was a spot offer, and spot commitment, after Ohio State's inaugural Friday Night Lights camp in July 2012. To that extent, that is the first most Ohio State fans and Ohio State-centric recruitniks had heard of Gardner. However, there is some background to Gardner's recruitment worth telling.
Indiana has a reputation for being consumed by high school basketball. It is, in all honesty, a reputation that fits well with the Hoosier State, even if the Indianapolis Colts have been very visible (and successful) for the last ten-plus years. While the Crossroads of America dwells on its high school basketball, a dirty little secret is the state seems to punch above its weight in high school football. No one will confuse Indiana for Texas in terms of prep football, but the state has churned out some high quality prospects of late. In fact, it may actually be getting better at it with each year. Ohio State, once again, has its hands in the cookie jar this year, and is looking to grab more from the Hoosier State.
Gardner was always going to be a visible prospect in Indiana. He plays for Lawrence Central High School, which is in the largest division for high school football in the state. A starting offensive lineman his sophomore year, Gardner was an integral component of a team that played its way into the state championship game in 2010 (before losing to Fishers High School in the finale). By the end of his junior season, he had already parlayed his potential into verbal scholarship offers from Indiana, Purdue, and Toledo. Notre Dame and Louisville were interested, and eventually offered as well.
Ohio State enters the fray in late June after Gardner attended Ohio State's Senior Advanced Camp. Gardner did not earn an offer then and there, but was given some one-on-one attention from Ohio State's coaches (including Urban Meyer). The staff clearly saw something in him that piqued their collective curiosity. However, they also saw a lot of things they didn't like about Gardner, namely his then-current physique as well as his questionable academic situation, which is not a concern now.
The coaches told him that if he wanted to come to Ohio State, he needed to do two things for them that would demonstrate his commitment to taking seriously the jump from high school to college. First, he needed to attend Ohio State's inaugural Friday Night Lights spectacle, and perform better than he did in the Senior Advanced Camp. Second, he needed to arrive in much better shape than he was. If he did this, he would have a scholarship offer from Ohio State. Gardner mistook this for a verbal scholarship offer at the time and committed, an understandable mistake in today's world of jammed signals from coaches to recruits and "non-committable offers".
2013 IN OL/DL Tim Gardner RT @oct_s_veryown I'm am official y committed to the Ohio State Buckeyes Football, let's start the movement 2013

— Irish Sports Daily (@ISDUpdate) June 22, 2012
A month later, Timothy Gardner arrived at Ohio State for Friday Night Lights and met both of his objectives. He arrived in much better shape than at his last camp encounter at Ohio State. Further, he performed well again under the watchful eyes of Ohio State's coaching staff. As a result, Ohio State's coaches converted Timothy Gardner's offer from non-committable to committable.
His Commitment
The next day, Timothy Gardner committed to Ohio State, fulfilling a promise he made to himself on Twitter the last month. The journey from non-committable offer to committable offer was one paved with, well, stadium steps and track asphalt.
First thing was first, Gardner changed his diet. He found out he was able to eat more when eating better. Gone was the grease and fat, in was the healthy stuff.

Next, Gardner started running laps on the track after football practice. For a month, he was logging a mile a day leading up to Ohio State's July 27th Friday Night Lights camp.

"He just put in a lot of extra work," Lawrence Central coach Jayson West said. "That was the first time he done that or pushed himself past his limit. When he did that, and not many kids do that these days, when a kid does that and sees results it's really cool."

The ultimate result came in when Meyer offered a scholarship and Gardner officially became part of the Buckeyes recruiting class the next day.

"It was something I can't explain," Gardner said. "It was a goal set for me and it's something I wanted to prove to my family, and that was the school I wanted to go to. When I set that path I went through it and did it."
Gardner will go down as the 14th member of Ohio State's 2013 recruiting class. He chose Ohio State over other offers from Indiana, Louisville, Notre Dame, and Purdue. He had also received attention from Iowa and Wisconsin.
Though understated in the aftermath of his real commitment, Gardner was drawn to Ohio State for two reasons. One, he identified as an Ohio State fan growing up, watching the Buckeyes from next door Indiana. Further, he aspired to play for Urban Meyer.
Where He Excels
Gardner is a consensus three-star offensive line prospect, likely factoring into the offensive guard rotation for Ohio State. In a star-studded class, Gardner is arguably the least star-studded of the bunch. Rivals.com, for example, gives him the lowest Rivals.com rating of anyone in the class.
It is with this in mind that I keep thinking Urban Meyer and Ed Warinner hope they have found their Chance Warmack. Chance Warmack was a recruit of similar ranking and size in Alabama's 2009 recruiting class, holding offers from just Auburn, Rutgers, and South Carolina before being chosen by Nick Saban. Warmack became a three-year starter for Alabama and may have been the most important part of what terrorized Manti Te'o in the 2013 BCS Championship Game in Miami. After his four-year career concluded, he was selected tenth overall by the Tennessee Titans in the 2013 NFL Draft. He had to lose roughly 30 pounds and get in much better conditioning before doing any of this. Still, he was a real diamond in the rough that Saban found and on whom they took a chance (no pun intended). Meyer and Warinner would like a similar story from Gardner.
Part of what makes Gardner really intriguing is knowing that Jim Bollman likely would have extended him an offer as well (contrast this with the infamous case of Taylor Decker). Ohio State fans may assume that Bollman and Warinner are attracted to different types of offensive linemen, but I think their preferences would converge here. In fact, it was Warinner that went to bat for Gardner, much like Luke Fickell lobbied hard for Darron Lee.
Gardner is large. In fact, Ohio State would like him to ideally be not as large, which comes with proper diet and diligence in conditioning drills. For a guy as large as Gardner, he moves his feet so well. In fact, much of his mechanics are very fluid, even if his technique needs work. Gardner is Warinner's project. There's certainly a lot of potential here.
Must Work On​
I'll get this out of the way first. Gardner would be of little use for Ed Warinner and Urban Meyer if he doesn't take care of himself and maintain a "good weight". I said the same thing about Johnathan Hankins in 2010, which turned out alright.
Big issue is that Timothy Gardner is raw. Very raw. I said earlier that Gardner's mechanics are very fluid even if his technique needs work. He plays very high. He creeps out of his stance and is almost standing straight up a lot of times. These problems, and more, are correctable in time. Still, they are problems to be corrected.
Highlights​
Redshirt?
I think so. Ohio State does not have the embarassment of riches at guard and tackle that it has at running back and defensive end. It does have, though, returning starters in the interior of the offensive line and enough able bodies that would allow Gardner to redshirt in 2013 and make the most of his opportunities in 2014.
Miscellany​
Gardner has a unique hobby: he likes to help his dad build cars.
He plans to major in engineering. He's a man after my own heart.
His Lawrence Central Bears concluded a perfect 15-0 season in 2012, winning the state championship over Fort Wayne's Snider High School in the final. The team finished #21 in the final USA Today High School Football Poll for 2012.
Lawrence Central is NOT the same high school as Mike Conley and Greg Oden. That was Lawrence North. Lawrence Central beat Conley and Oden's alma mater by a final score of 70-0 in the 2012 season opener for both teams.
Eleven Warriors had two features on Gardner: one after he committed, and another after signing day.
Well, I think Timothy Gardner is better known.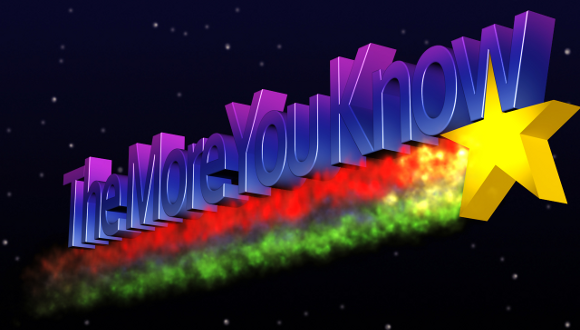 ---
Let's put him on the board.
| Name | POS | Ht | Wt | Hometown | Committed | Better Known |
| --- | --- | --- | --- | --- | --- | --- |
| Cameron Burrows | DB | 5'11 | 200 | Trotwood, OH | 01.19.12 | 02.19.13 |
| Jalin Marshall | WR | 5'11 | 196 | Middletown, OH | 01.30.12 | 02.26.13 |
| Billy Price | DT | 6'4 | 300 | Austintown, OH | 02.13.12 | 03.05.13 |
| Eli Apple | DB | 6-1 | 188 | Voorhees, NJ | 02.16.12 | 03.12.13 |
| Evan Lisle | OL | 6-5 | 280 | Centerville, OH | 02.28.12 | 03.19.13 |
| Jayme Thompson | S | 6-2 | 184 | Toledo, OH | 04.01.12 | 03.26.13 |
| Ezekiel Elliott | RB | 6-0 | 195 | St. Louis, MO | 04.01.12 | 04.02.13 |
| Marcus Baugh | TE | 6-4 | 233 | Riverside, CA | 04.10.12 | 04.09.13 |
| Tracy Sprinkle | DE | 6-3 | 255 | Elyria, OH | 04.17.12 | 04.17.13 |
| J.T. Barrett | QB | 6-1 | 230 | Wichita Falls, TX | 04.18.12 | 04.24.13 |
| Joey Bosa | DE | 6-5 | 270 | Ft. Lauderdale, FL | 04.23.12 | 05.01.13 |
| Darron Lee | ATH | 6-3 | 205 | New Albany, OH | 06.26.12 | 05.08.13 |
| Michael Hill | DT | 6-3 | 315 | Pendleton, SC | 06.27.12 | 05.15.13 |
| Timothy Gardner | OL | 6-5 | 310 | Indianapolis, IN | 07.28.12 | 05.22.13 |