While Ohio State's coaching staff continues evaluating its options for the 2014 recruiting class, Eleven Warriors will continue its freshman profile of the incoming class of 2013. The thirteenth installment of the fifth edition of this now 24-part series titled Better Know A Buckeye next evaluates Michael Hill.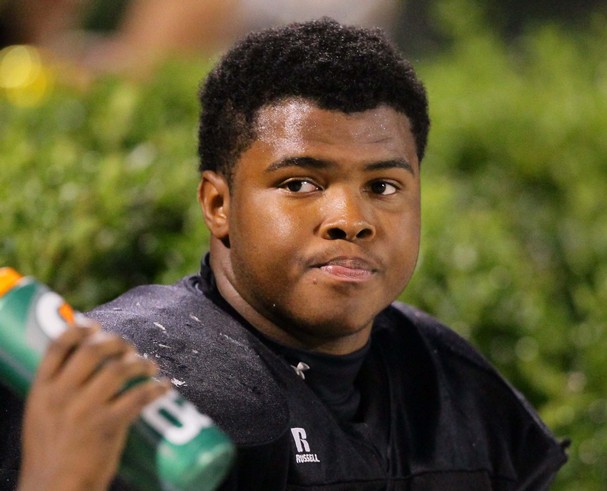 Hill, a defensive tackle prospect from Pendleton, South Carolina, is a curious addition to this year's recruiting class. He is only our second Palmetto State signee since Derek Ross in the class of 1998. Further, his hometown of Pendleton is roughly a five minute drive to Clemson University, which had extended an offer to Hill. In fact, Alabama, Florida, Louisiana State, and South Carolina also offered. Yet, Hill chose and signed with Ohio State. He was a lifelong Ohio State fan from Upstate South Carolina and selected the Buckeyes after evaluating his options.
This story is retold below. From there, I proceed by evaluating strengths and areas for improvement, later offering highlight film and a projection of redshirt status. I mention some miscellaneous things about Michael Hill you may find interesting before concluding that he is better known. I put him on the board accordingly.
Height: 6'3
Weight: 315 lbs
Fake 40: 4.8
High School: Pendleton High School; Pendleton, South Carolina
His Recruitment
Ohio State recruitniks were pleasantly surprised to learn that Ohio State was going to pursue Michael Hill, from Pendleton, South Carolina. He was offered in the first week of March 2012. Michael Hill is a bit of an unlikely addition to Ohio State's recruiting class. Upstate South Carolina talent do not tend to travel far. By time Ohio State threw its hat into the ring, he was already boasting offers from Clemson and South Carolina. Clemson would have seemed like a sure pick, since Pendleton is one of a few bedroom communities (including Anderson, Central, and Seneca) for people who either work at or attend Clemson University. The offer from Clemson was particularly rewarding since it validated Hill's position as one of the top defensive tackle prospects from the Southeast, despite Pendleton being a rather tiny school. If Hill had chosen either Clemson or South Carolina, it would've made a lot of sense at first glance.
Further, the best prospects from the Southeast tend to stay in the Southeast. Certainly, those that hold offers from programs like Alabama, Clemson, Florida, Louisiana State, and South Carolina would have enough options locally from which to choose. Ohio State has traditionally done well in recruiting the Southeast, though have had most of its success choosing prospects from the Southeast whose offers are lower tier within the region (e.g. Travis Howard, Brad Roby, Etienne Sabino). These prospects may fly under the radar or be hidden gems that were not thoroughly evaluated. They are thus a little more open to coming to the Big Ten. Michael Hill's offer sheet, which also included Auburn, Florida State, and That Team Up North (among others) is about as good as it gets, and could have been sufficient to shut out Ohio State from the process (all else equal).
Thus, it was rather surprising when Michael Hill told this to the Clemson Tigers' Rivals.com affiliate.
"Ohio State is my favorite school... I grew up liking them as a kid."

So much so that the Pendleton standout says it's a substantial lead.

"I don't have a No. 2 or a No. 3," Hill said. "I'm pretty wide open after that."
...and that was before Ohio State had actually sent its first letter to communicate its interest. Ask, and ye shall receive. Ohio State offered almost immediately thereafter.
Most of the action in Michael Hill's recruitment came at the end of May. At that time, Michael Hill embarked on a tour that began with a trip to Ohio State and included stops at Louisiana State, Florida, and Alabama. He also penciled in trips to nearby Clemson and South Carolina with the idea of making a decision during the summer. That Ohio State was high priority on that list was a good thing for Buckeye fans.
His father, Michael Hill Sr., reiterated that Ohio State was his son's favorite school growing up (though, admitted that he didn't know the reasons why). Further, Hill's father encouraged him to treat the process for what it was: something analogous to a job interview. While Hill (and family) would have liked for Hill to play closer to home, the process was about finding the best career opportunity. Whether that was five minutes from home in Clemson, or nine hours from home in Columbus was immaterial. All birds leave the nest eventually.
While Ohio State was just at the start of his recruiting road trip early in the summer, Hill left impressed. He enjoyed the two-day stay in Columbus. In fact, Hill's father went so far to say he overheard his son say there was a 75% chance he would return to Ohio State to attend college. However, the next stop was Baton Rouge for an unofficial visit to Louisiana State, followed by trips to Alabama and Florida to hear their respective pleas. Ohio State fans would just have to stay tuned.
His Commitment
Very little information on those visits were made available and roughly three weeks transpired before Ohio State fans got their next update on Michael Hill. That next update happened to be word of Michael Hill's commitment. On June 27, 2012, Michael Hill became the thirteenth member of the 2013 recruiting class. Eleven Warriors had the scoop.
It was basically a story of a childhood dream come true. Hill, a lifelong Ohio State fan from Upstate South Carolina, was presented the opportunity to play for the Buckeyes and chose to accept it. How Michael Hill grew up an Ohio State fan remains as much a mystery to his father as it is to his high school coach. Hill's high school coach relayed this to the local Anderson Independent Mail.
Clemson and South Carolina put a full-court press on Hill, working harder than any other programs, Sutherland said. However, when new Buckeyes coach Urban Meyer and defensive line coach Mike Vrabel, a former All-American at OSU, got involved it was a childhood dream come true.

"This is the age of ESPN," Sutherland said. "For some reason, growing up that was his favorite team to watch on television. It makes no sense to me or you, but that's when he was a 300-pound ninth grader."

On Hill's day-and-a-half visit to Columbus, Ohio, his feelings were confirmed.
Hill chose Ohio State principally over offers from in-state Clemson and South Carolina, though Alabama, Louisiana State, and Florida were also considered. Hill had also taken visits to Georgia Tech, Tennessee, and That School Up North.
Where He Excels
Michael Hill is ranked by Rivals.com as the top player in the Palmetto State and the #10 defensive tackle in the country. Scout has him as the #16 defensive tackle nationally. 247Sports has him as the #2 player in the state and #15 defensive tackle nationally. In short, he's quite an addition for Ohio State.
First thing Ohio State fans will be attracted to is Hill's frame, which is already over 300lbs. Ohio State fans have long wanted space-eating defensive tackles on the roster, though Ohio State had usually signed leaner defensive tackles under the Tressel regime. That Hankins broke that mold and performed well accordingly has whet Ohio State's appetite for more of those nose tackle-type prospects.
Hill has a very strong lower body. That he lived so often in the backfield for his high school team is largely a function of that. He fires off the line of scrimmage nicely, also using some of the proverbial "violent hands" to make blocking him difficult.
Must Work On​
That Hill would sometimes seem "stuck" at the line of scrimmage seems to be attributable to his upper body strength. Most of his strength comes from his lower body (and it should), but his upper body is not as developed by comparison. It will be important for him to work with Ohio State's strength and conditioning staff on that accordingly.
I do wonder how raw Michael Hill is. He will only be seventeen when he enrolls at Ohio State. Further, Pendleton is 2A in South Carolina high school football and the enrollment is just under 800 students. The transition from high school to college is a stark one for most football players, but I wonder if the transition for Hill will be that much greater than the transition for Joey Bosa.
Further, I wonder if Hill's development was stunted by his season-ending injury he suffered last October. Though his Pendleton Bulldogs dispatched Carolina Academy 34-7 in an early October matchup, Hill's crushed a finger during the contest, and also suffered a hand injury that tore ligament from bone. Hill could have played through it, but was advised by a doctor that his hand would be arthritic within a year if he did that. Hill's surgery on his hand cost him half his senior season as well as valuable time at the U.S. Army All-American Game., to which Hill was selected.
Highlights
Junior year. You may also find this useful.
Redshirt?
This is another maybe. I already expressed some reservation about Hill's rawness and lost time owing to the finger injury. However, the truth is Ohio State just lost four starters on the defensive line. Everyone will likely get a look and I suspect Hill will see the field in 2013. The extent of his immediate contributions remain to be seen, though I am really keen on Hill as a long-term contributor to Ohio State.
Miscellany
In his junior season, Hill had 81 tackles, 25 TFLs, and six sacks.
In his injury-shortened senior season, Hill had eight TFLs and four sacks.
Pendleton managed to finish 8-4 in Hill's senior season, despite having to play the second half of the season without him (and, indeed, without a lot of other players for a variety of reasons). Pendleton lost in the second round of the AA I playoffs to Cheraw.
Pendleton finished 7-4 in 2011 (Hill's junior year), losing in the first round of the state playoffs to Emerald.
Michael Hill is Ohio State's first Palmetto State recruit since Aram Olson, a fullback recruit in the 2006 class.
He was selected to the 2013 Army All-American Bowl, along with Eli Apple, Ezekiel Elliott, Evan Lisle, and Mike Mitchell.
He spent some of his formative years living close to the campus of the Georgia Institute of Technology, which is one reason they were among Clemson and South Carolina as the regional schools he considered.
He was in attendance for Ohio State's regular season finale against That Team Up North. He was surprised at how small Denard Robinson is.
Well, I think Michael Hill is better known.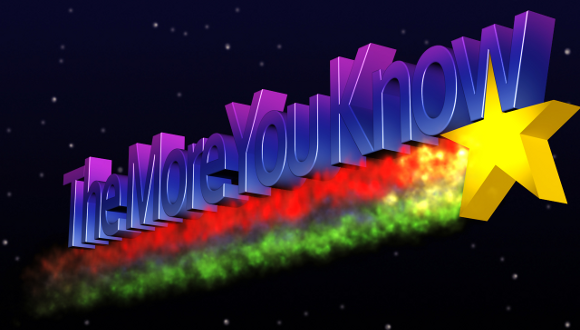 ---
Let's put him on the board.
| Name | POS | Ht | Wt | Hometown | Committed | Better Known |
| --- | --- | --- | --- | --- | --- | --- |
| Cameron Burrows | DB | 5'11 | 200 | Trotwood, OH | 01.19.12 | 02.19.13 |
| Jalin Marshall | WR | 5'11 | 196 | Middletown, OH | 01.30.12 | 02.26.13 |
| Billy Price | DT | 6'4 | 300 | Austintown, OH | 02.13.12 | 03.05.13 |
| Eli Apple | DB | 6-1 | 188 | Voorhees, NJ | 02.16.12 | 03.12.13 |
| Evan Lisle | OL | 6-5 | 280 | Centerville, OH | 02.28.12 | 03.19.13 |
| Jayme Thompson | S | 6-2 | 184 | Toledo, OH | 04.01.12 | 03.26.13 |
| Ezekiel Elliott | RB | 6-0 | 195 | St. Louis, MO | 04.01.12 | 04.02.13 |
| Marcus Baugh | TE | 6-4 | 233 | Riverside, CA | 04.10.12 | 04.09.13 |
| Tracy Sprinkle | DE | 6-3 | 255 | Elyria, OH | 04.17.12 | 04.17.13 |
| J.T. Barrett | QB | 6-1 | 230 | Wichita Falls, TX | 04.18.12 | 04.24.13 |
| Joey Bosa | DE | 6-5 | 270 | Ft. Lauderdale, FL | 04.23.12 | 05.01.13 |
| Darron Lee | ATH | 6-3 | 205 | New Albany, OH | 06.26.12 | 05.08.13 |
| Michael Hill | DT | 6-3 | 315 | Pendleton, SC | 06.27.12 | 05.15.13 |