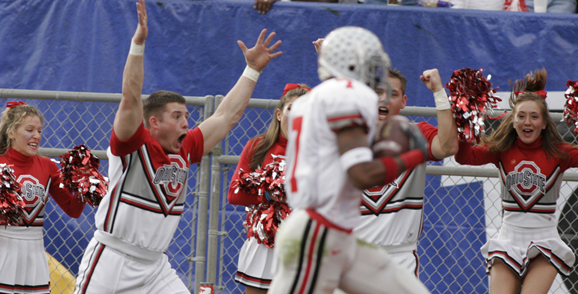 Ted Ginn, Jr. had us with his first career punt return for a touchdown, in a loss to Wisconsin. He delighted us with a three touchdown performance in East Lansing and then again with an 82-yard punt return for six in a win over the Wolverines. A month later, Ginn was the Alamo Bowl MVP and a First-team All-American return guy as a freshman.
It only got better from there as Ginn emerged as a weapon at receiver, complimenting Anthony Gonzalez on an Ohio State team that would go 22-3 while the pair were sophomores and juniors. He was still the nation's top return guy, but he was also now catching 29-yard strikes at Darrell K Royal Memorial Stadium to quiet crowds and end 21-game home winning streaks.
Happy 28th birthday, Ted Ginn, Jr. Thanks for all the memories.