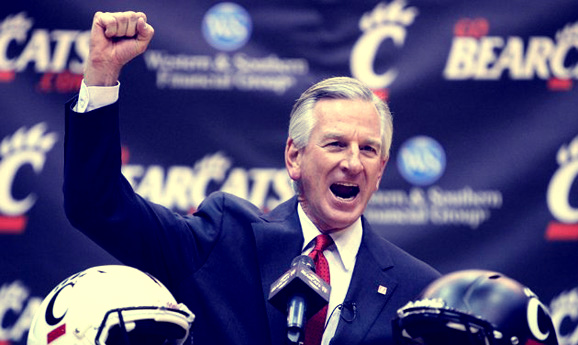 Ohio State will play its spring game in Paul Brown Stadium, Saturday, a mere five miles from Cincinnati's Nippert Stadium. But that doesn't bother new UC coach Tommy Tuberville:
"I'm gonna come over and watch, see what they got," Tuberville said. "We play them next year (2014). It'll be good for the city, bring a lot of people in. It doesn't bother me."

"I'm anxious to see them come to town, and come over and watch them practice," Tuberville said.
See you Saturday, Tommy.