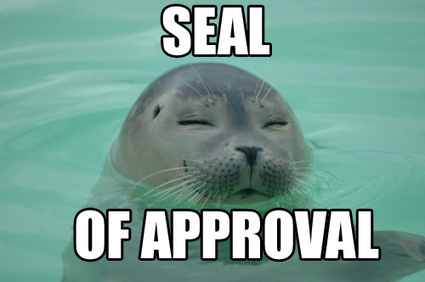 Greetings, Eleven Dubcastskateers. You may remember yours truly and one Johnny Ginter from previous podcasts such as the "Eleven Dubcast on Thursday". Partially courtesy of Johnny and I's incredibly demanding personal schedules (lol), partially to make up for changes in site personnel, and partially because we love you all so much we couldn't parish the thought of not getting you the Dubcast during your work/school week one day sooner, here it is. Wednesday. She's not just a pale complected tween from 1960's television, but rather she's our special lady. I hope we're together forever. Or at least for 2 weeks.
This week's edition of the Dubcast casts a wide net but stays mostly around international waters (you know, so we can stage our unregulated, anything goes little people mixed martial art bouts) heavily populated with the topic of this weekend's forthcoming Ohio State-Michigan: Redux basketball event. In order to address the contest with any sort of expertise, we welcome in Alex Cook of the newly rechristened Maize 'n Brew to share his expertise on the matters at hand. On today's plate (and soon to grace your palette):
0:17 - We reminisce over the debacle that was Michigan State this past weekend while also expressing our distrust over the long term viability of this particular Buckeye corps (based on what we've seen of late).
1:19 - We hit on Yahoo! Sports' Pat Forde's theory for our dissatisfaction and murmurs that something darker is poisoning the well from within. 
10:28 - We talk about Urban's latest coup, some discussion on the incredibly promising early returns of the Class of 2013, as well as 'Corch' very publicly lighting a fire under the feet of some of this incoming class. We also speculate if Ohio State has their 'Percy Harvin' and just whom might step up when the situation/specific play necessitates as much.
17:20 - We welcome Alex (aka the_white_tiger) to the program to discuss all things Michigan hoops: what's different about this year versus last, what's happened to the Wolverines since the last time these two teams saw one another, whether or not Tim Hardaway Jr. snapped out of his funk for good and can he be reliable for the Wolverines down the stretch, and of course how he sees this rivalry game playing out.
30:44 - Ask Us Anything. Your 11W brethren did just that; what are you waiting for? Hit us up here with all your inquiries about life, liberty, the pursuit of another Ohio State national championship or anything you want. This week's slate includes discussion on the creative process behind choosing the Dubcast's music (*shamone*), field turf vs. natural grass, and how social media's changing how we perceive and consume sports in the 21st century. Next week's? You send in those questions and we'll do the rest.
Today's opener is courtesy of Sleigh Bells and their latest single, "Comeback Kid". We have a follow up appointment with Dr. Dog after Alex stops by and their prognosis is more of their music, specifically "These Days". Finally, our closer and background score for the dramatically read user comment of the week comes via tUnE-yArD's "Bizness".