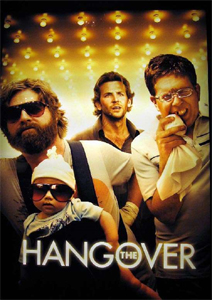 Welcome to the Big Ten Recap, Week 10: Sweet November. Does anything feel better than getting past the halfway point of the season, and getting to finally see what it all has been shaping up to be? The late season separation of the contenders and the Wolverines pretenders? I have yet to find such a thing.
In the off chance you got caught up in all of the "Game of the Century" hype, let this recap serve as your little reminder that there are conferences that exist outside of the SEC. In fact, as much as I appreciate a great defense1, there are other conferences with teams that still score touchdowns. Who woulda thunk it?!
Several B1G teams this weekend showed slight signs of a hangover and provided lackluster performances against significant underdogs, the Buckeyes included. Penn State2 and Illinois had the week off. It'll be interesting to see how these divisional races to the conference championship game will shake out as this month continues.
MICHIGAN STATE 31, MINNESOTA 24
Sparty was no exception to the several B1G teams, including the Buckeyes, that failed to live up to expectations versus an underdog opponent this week. In a way, it was nice to see Ohio State wasn't the only ones.
The Only Colors pretty much said it all, with "I don't have much good to say about this one. We got outgained by 14 yards against a team that lost to North Dakota State. We barely cracked 100 rushing yards against a defense that was allowing almost 300 a game. Far too many missed tackles, primarily from guys going for the spectacular hit instead of wrapping up, and we could not get pressure on MarQueis Gray for much of the first half, giving him all day to wait for a receiver to get open."
Major credit goes to the Minnesota Gophers, who have shown great signs of improvement since earlier this season. The game never had more than a one score differential, with the two teams trading scores, and unsuccessful drives, throughout the first three quarters. Down 24-21 entering the 4th quarter, the Spartan's kicked a 40 yard field goal with just under 15 minutes left to tie the game at 24. Minnesota quickly went three and out, and Michigan State took advantage, capping off their following drive with a 35 yard rush by Le'Veon Bell and grabbing a 31-24 lead. Minnesota, again, went three and out... as did Michigan State.
Minnesota was barely able to cross midfield on their next drive, and Michigan State punted on that next series, as well. With just over two minutes to go, and a chance to drive down and score, Minnesota managed to cross into Michigan State territory, but was eventually picked off by Trenton Robinson at the MSU 24. The Spartans ran one play to run out the clock, and hold off any chances of an upset in East Lansing that day.
IOWA 24, MICHIGAN 16
What do you get when you give Denard Robsinson four shots at the endzone, and a chance to send the game to overtime? Apparently, a loss. For many of us who had grown weary of hearing about a one loss Michigan team that we knew would eventually show their true colors, this came as no big surprise.
The Iowa defense held the Wolverines to 127 rushing yards, almost half their usual average. The Hawkeyes grabbed a lead of 7-0 within the first five minutes on a Marcus Coker run, and the Wolverines trailed the entire game. Down 24-16 with under three minutes to go in the game, Michigan drove down the field, with a 19 yard grab by Roy Roundtree setting up a 1st and Goal from the 3.
With four tries to potentially tie it up with 16 lefts, Michigan came away with nothing. The Iowa defense came through when needed most, shutting down Denard Robinson and Hawkeye BJ Lowery breaking up the final pass to wrap it up.
Believe me, I would have loved to quote a Michigan blog for you all, but at the moment, most of them have remained silent. I must say, silence is golden.
NORTHWESTERN 28, NEBRASKA 25
Dear Nebraska, Northwestern and their backup QB would like to welcome you to the Big Ten, again. I am definitely not the movie reference queen here, so I won't even attempt to stretch this one out, but in honor of Sarah, I can't help but say the nerds definitely got their revenge against the jocks in this one on Saturday. The 17 point underdog Wildcats went into Lincoln Memorial Stadium, and managed to hold off the Cornhuskers from the comeback most everyone was probably assuming would just happen.
Big Ten Standings
Legends
Michigan State
4-1
7-2
Iowa 
3-2
6-3
Nebraska
3-2
7-2
Michigan
3-2
7-2
Northwestern
2-4
4-5
Minnesota
1-4
2-7
Leaders
Penn State
5-0
8-1
Ohio State
3-2
6-3
Wisconsin
3-2
7-2
Purdue
2-3
4-5
Illinois
2-3
6-3
Indiana
0-6
1-9
With just under 9 minutes left in the 2nd quarter, and Northwestern leading 7-0, Dan Persa was brought down hard on his left shoulder, causing soft tissue damage in the shoulder. Nebraska followed up with an eventual punt on their next series, and Persa, who hadn't yet left the game, threw a pick on the Wildcats' next drive. Even with a start on Northwestern's 37 yard line, Nebraska was rather ineffective on offense, but came away with three points on this posession.
As halftime drew nearer, enter Northwestern backup QB Kain Colter, who wasn't able to lead the Wildcats past midfield, and the teams entered halftime with Northwestern leading 7-3. Colter took all but four snaps in the second half, with 3rd string QB Trevor Simian seeing some time as well, as Persa watched from the sidelines. Colter ran for two touchdowns, and passed for another, and the Wildcats held a 28-18 lead with 1:34 left in the game.
Nebraska was able to drive down the field and score a TD on a 14 yard pass to Kenny Bell with 18 seconds left. It was too little, too late, however, as Nebraska failed to recover the onside kick, resulting in a Wildcat upset over the 'Huskers, 28-25.
Lake the Posts said of the victory, "today the team put the 'us against the world' mentality in the best coached, best played NU game by both lines and most impressive stepping up by guys whose numbers got called in clutch situations. A top 10 team. A place that NO BIG TEN TEAM HAD WON IN 30 YEARS. A ton of adversity and it didn't matter. Northwestern wins 28-25. We've got our program back."
WISCONSIN 62, PURDUE 17
Braxton Miller and Kirk Cousins likely owe Purdue's defense some form of an apologiy, for the rbeatdown that Wisconsin was preparing for the Boilermakers all week. Montee must have done nothing for the past week other than lift, practice, and watch Hail Mary tapes, because he ran like a man posessed, racking up a career high 223 yards, and 3 touchdowns.
The game started out appearing to be another regular B1G "battle,"3 until the 2nd quarter when the Badgers turned it on, and never really seemed to shut it off. The Badgers entered the 2nd quarter with just a 14-10 lead over the Boilermakers.
As the guys at Bucky's 5th Quarter put it, "things went wrong quickly for Purdue. The Badgers picked up where they left off in the first quarter, and Ball found the endzone to put Wisconsin up 21-10. Purdue went three-and-out on two of their next three possessions, and TerBush was intercepted by Badger linebacker Mike Taylor one play after the Boilermakers recovered a fumble by Wilson on 3rd-and-1, putting the Badgers in the driver's seat for the remainder of the game." Wisconsin rattled off back to back touchdown runs (2 by Montee Ball, 1 by Russell Wilson) in the 2nd quarter, and Purdue eventually countered with one of their own, which was met with a 52 yard FG by Wisconsin, sending the game to halftime at 38-17.
In case two straight, last minute losses led you to forget how Bielema likes to come out in the second half, the Badgers continued to pile on the points for the next two quarters. With a Montee Ball TD and a James White one as well in the 3rd, Wisconsin entered the 4th quarter with a 52-17 lead. Another touchdown by James White and FG by Kyle French in the 4th, gave a final score of 62-17.
Hammer & Rails lamented, "It is sad it has come to this. This is our third embarrassment of the season where we flat out gave up on a game. Notre Dame and Michigan were the other two. This team is better than this, but the same mistakes keep happening over and over again. We continue to make dumb penalties such as false starts on offense. Our defense has no idea how to tackle. When we get good efforts like Raheem Mostert playing his ass off on kick returns we make stupid mistakes to kill that momentum. Mostert at least gave us a chance early, but without a defense it did not matter."
1 In fact, I was one of the few, apparently, who actually enjoyed that game.
2 So many comments on PSU right now; but, I will refrain.
3 Miss you, Jimmy T!