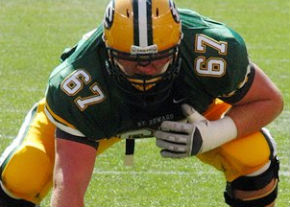 It's an understatement to say that Ohio State is going through some trying times on the gridiron. Short of the death penalty, I really could not have imagined much worse happening if you told me six months ago to think of the ultimate bummer scenario to hit the OSU football program.
As we've mentioned before, it's not what has actually gone down that hurts the most, but rather how it's gone down in terms of a national feast on the Buckeyes. Even more so, the scariest part lies ahead, as the school's hearing with the NCAA looms on August 12 and the unknown of what type of punishment the university will receive could be the most frightening part of this whole experience.
Just like you and I are sitting here pondering what will happen or what can go wrong next in Buckeyeland, the nation's top recruits are thinking the same things. Many players who has the Buckeyes as their favorite or near the top of their list now have to take a step back and be patient in waiting for this situation to work itself out.
Faced with the tough option of not knowing who their coach will be, what type of sanctions they will face, or if they will fit in to any potential new system installed, I certainly can't blame these recruits for holding out on the Bucks. There will always be kids like a Tyvis Powell who want to be Buckeyes their whole lives and will stick true to that through thick or thin, but the majority of recruits are and should feel uneasy when it comes to jumping in with two feet to a Buckeye verbal pledge.
There are many players still left on the board, but with an in-state class as talented as that of Ohio's 2012 crop, the OSU situation is worst-case in terms of timing. There are some truly elite, national talents who call Ohio home, and it's time to take a look at what's going on with those recruits, as well as how the current situation in Columbus is affecting them.
The Commits
Interviewed shortly after Jim Tressel resigned, all of the current Buckeye pledges re-affirmed their commitment to the program. DB Tyvis Powell jumped on board just two days after the Senator stepped down, while Kyle Kalis de-committed and re-committed all in the same phone call thanks to Luke Fickell's ability to control the damage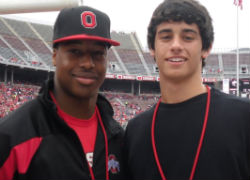 The current list of commits includes Kalis, Powell, RB Warren Ball, RB Brionte Dunn, OL Jacoby Boren, WR Frank Epitroupolos, LB Josh Perry, DB Najee Murray and TE Blake Thomas. They all hail from Ohio and are amongst the top players in the state.
Ball, Thomas, Perry, Murray and Powell all seem to be guys who will stick to their commitment no matter what, and just want to go to Ohio State, regardless of who the coach is. Epitroupolos and Boren are legacies that have Scarlet and Gray blood and therefore will stick to their word.
Kalis already de-committed once, and it will be interesting to see what happens with him should Luke Fickell not return at season's end. I'm definitely confident he will remain a Buckeye but he really likes Fickell now and it would be crushing for him to lose two coaches he adores in a matter of six months.
Finally, Dunn has been the commit that many think will jump ship, and I think that could certainly happen should the Bucks be banned from bowl games. Right now Dunn is a toss up to me, as he wants to be a Buckeye, but the NCAA's decision on sanctions could force his hand to go elsewhere.
The Future SilveR Bullets
Well maybe they all won't end up as Buckeyes, but the defensive players in this class will just 'WOW" you when get a glimpse of them play. Amongst this group are DE/LB Adolphus Washington, DE Greg McMullen, DE Se'Von Pittman, DE Chris Wormley, DE LaTroy Lewis, LB/DE Ifeadi Odenigbo, and DB Devan Bogard.
Washington is a player who can be considered amongst the best athletes in the nation and has the offer list to prove it. He has named a top 10 of OSU, Alabama, Kentucky, Michigan, Michigan State, Florida State, Miami, Tennessee, Notre Dame, and LSU, in no particular order. This was a kid who may have already committed to the Bucks had their been no program issues, but the current situation has certainly played a role in his decision. I still think the Buckeyes get their man in the end, but Alabama is pushing REALLY hard to bring Washington to Tuscaloosa.
McMullen is another player who was a "Buckeye lock" at this point last year, but he sniffed trouble from the start of this whole thing and has downplayed his interest in OSU. He currently says Nebraska is his leader, and while the interest there is legit, the vibe I get is that he is preparing himself for the worst in regards to what happens with OSU and is setting up a back-up plan if he doesn't hear what he wants when it comes to sanctions. I think this is a case where Tatgate hurts OSU and McMullen ends up playing for Bo Pelini at Nebraska.
I sound like a broken record, but Pittman is indeed another guy who may have been a Buckeye by now had things played out differently. Michigan is the biggest player for the Canton McKinley star, but as long as things don't get worse, I still see Steve Miller's good friend becoming his teammate once again in Columbus.
Some think Chris Wormley is the best player in Ohio for 2012 and if you are one of those people, you are going to be awfully sad to see him in Maize and Blue. Wormley grew up a Michigan fan and he may have gone there anyway as he likes Brady Hoke's staff a lot better than Rich Rod's, but I think before Tressel stepped down it was 60/40 in favor of TSUN. Now that JT is gone I will make that an 80/20 split in favor of the Wolverines, with the only chance the Buckeyes have coming in the form of a miracle and a friendship with Kenny Hayes.
Lewis has always seemed to want to find a reason not attend Ohio State, but I think if McMullen was on board, he would be a lot more serious in his interest. He has been longing for a Notre Dame offer and if that comes I think he's set for the Irish, but don't be surprised to see him follow McMullen to Lincoln if he doesn't land in South Bend.
Odenigbo has OSU, Northwestern, Notre Dame, and Stanford as his finalists and I think this will come down to the Bucks and Wildcats, just like it did for fomer teammate Michael Bennett. Academics are important for Ifeadi which is why Northwestern (close to home, great school) is such an attractive option, but I think if the status quo doesn't change, he will follow the Centerville path to Columbus and be an excellent Viper (LB-DE hybrid) at OSU.
Finally, Bogard is a good cookie in the Glenville Pipeline that hasn't been as friendly to Ohio State recently as in year's past. Bogard has a chance to be a tremendous safety at the next level and has always had a desire to play for Ohio State. I think he may let things play out, but in the end he'll decide on taking the trip down I-71 to Columbus to play for the Buckeyes.
The Others
The other in-state players that either hold Buckeye offers or may get one in the near future include WR Dwayne Stanford, OT Kyle Dodson, K/P Ross Martin, WR Monty Madaris, OL Tyler Orlosky, and QB Austin Appleby..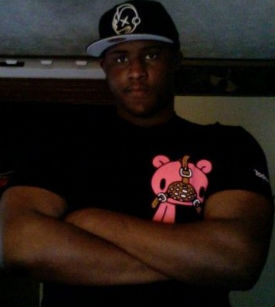 Stanford is the only one in this group who has an offer, and some even question how solid that offer is. The one thing you shouldn't question is how serious Stanford and Adolphus Washington are about playing together and while this isn't a package deal, it's the closest thing to it. I'm 50/50 right now on whether Stanford ends up in Scarlet and Gray, but if I'm saying they're going to the same place, I guess I have to go with Stanford ending up in Columbus.
Dodson may be even better than Kalis, but right now he doesn't have the ACT score to qualify for an OSU offer. Dodson needs to get his score of 16 up by a point or two in order to officially earn his Buckeye offer, but in the meantime he holds offers from Alabama, Auburn, Vanderbilt, Michigan, Illinois, Wisconsin, Michigan State, Nebraska, and others. There's clearly a reason Dodson is waiting on OSU and I think if he qualifies for an offer he will take it.
Martin, Madaris, Orlosky, and Appleby all don't have offers and in a normal year, likely wouldn't receive them either, but this is no normal year. Pending what happens with Ohio State's other targets, both inside and outside the state, any or all of these players could end up with offers. While they are tremendous players, if you are a Buckeye fan, you probably don't want to see any of the aforementioned on scholly in Columbus, as it means the staff missed out on a lot of their primary targets and had to reach. Sometimes though, it's players like this (cough Troy Smith cough) that end up starring on the field rather than the 5-star, "can't miss" prospect.
Overall, while I think the current issues Ohio State is facing certainly is playing a part in recruiting, things could be a lot worse. This class is likely not going to be what it could have been had Tatgate never happened, but I think regardless of who the coach is that this will be a solid group that the Bucks bring in. After all, it's still Ohio State and regardless of national perception, it will always be looked at as a school amongst the best in college football.