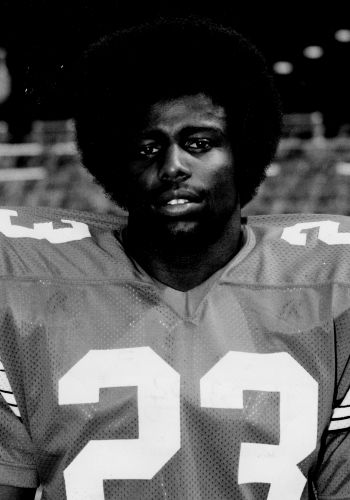 Top of the morning, 11-dubheads and welcome to your Saturday morning skull session. Weekends are meant as a chance to recharge your batteries after a long work week so we'll try to keep it light assuming there's no repeat of last Saturday when the story broke about allegedly too good to be true car deals given to Buckeye footballers. Talk about killing any chance at a stress free weekend. So far, so good though it was a bit interesting to hear Shelly Poe was reassigned. We at 11W certainly wish her well. 
Anyhoo, let's hope for the best on all fronts as we have some fun at the expense of others in today's version of the skully.
 I'll Take Moons Over My Hammy With A Side Of Napkin. This was news to me. Hopefully it's news to you, too. Mike Parker, Oregon State's main radio voice for the last 12 years, got so hammered before stopping at a Denny's back in February that dude unknowingly chowed down on his NAPKIN while nearby patrons filmed the exhibition amidst their giggles and lame attempts at humor (warning: a few profanities). And coaches always preach nothing good happens after midnight. Liars.
I know, it's cold blooded to laugh about potential alcholism but the silver lining is the school is sticking by Parker while he heads off to treatment and even the most righteous of you can hopefully laugh at a guy dining on his napkin. Man, I bet he woke up with major cottonmouth.
 Texas A&M Is Apparently Confused At Their Pecking Order Status. Looking for a new mens basketball coach after Mark Turgeon bolted for Maryland, the Aggies recently contacted Jeff Van Gundy about the position. I'm probably one of the few that finds this funny but how in the world could A&M possibly think Van Gundy would go there? Just becaues he lives in Houston? I get the argument it can't hurt to ask but when (1) you're talking about a guy that could probably get the Lakers gig if he wanted it or several other NBA openings, (2) Van Gundy has given no indication that he would at all want to step down to coach at the collegiate level and if he did it damn sure wouldn't be at Texas A&M and (3) your more likely candidates are coaches currently coaching at schools like Murray State, Louisiana-Lafayette and Northern Iowa, it looks a little silly have Van Gundy amidst those names. I know I wouldn't want to be the AD excitedly introducing new head coach Bob Marlin at the introductory presser after it was known I first pursued Van Gundy.
 Learn From Your Peers, Gene. I'm not sure how wise it is for coaches to be writing books these days but that isn't stopping Gene Chizik as his book All In: What It Takes To Be The Best is due to be released in July. I assumed Cecil Newton would write the Foreward but apparently Mack Brown did the honors.
The book is "filled with never-before-told stories from Chizik's controversial coaching career -- from his highly contentious departure from Iowa State and his heavily criticized appointment at Auburn, to his historic 2010 championship run, and all of the extraordinary twists and turns along the way. Coach Chizik opens up about the pivotal role his faith has played in his life and career and shares his time-tested secrets to success, both on and off the field."
Hmmm. I'm sure we're all very curious as to Chizik's true "secrets" to success but something tells me the part about lucking into a freakish QB thanks to some shady dealings behind the scenes causing him to change his commitment will be left out.
 Ticket Scam Sentences Handed Down. Putting the finishing touches on a major black eye for the University of Kansas, seven former employees working in various capacities overseeing fundraising and season ticket distribution for football and basketball faced the music Thursday in Wichita.
The former associate athletic director in charge of development, Ben Kirtland, felt the most pain as he was sentenced to nearly five years in a federal joint and ordered to pay restitution in the neighborhood of $1.2 million. The former associate director in charge of the school ticket office and her consultant husband were also dealt with to the tune of 57 and 46 months in prison, respectively, for netting over $800k in scandalous ticket sales. A systems analyst in the ticket office took $299k worth of ticket money, earning her 37 months in prison while a former assistant AD was ordered to spend 46 months in the hole. Greed is the seed.
 Where to Slot The Buckeyes? This week's roundtable of CBS Eye on College Football bloggers discussed the interesting question of how voters should treat Ohio State in their preseason ballots. Should voters look at OSU's roster sans the Tat5 and cast their ballot based on that group? If so, do voters then re-evaluate the squad after week five which could cause a huge jump in the rankings? Those questions were met with vastly different opinions.
Tom Fornelli's take:
 I would have them lower on my rankings, personally. Losing some of your best players and your head coach for five games is a big deal, even if those games are against MACifices that shouldn't prove much of a test to the Buckeyes. Either way, those players and Tressel aren't there to start the season, so we should treat Ohio State as if they're not there. And do you see Ohio State being a top-25 team with Joe Bauserman? 
Jerry Hinnen's take:
Disagree. I don't think there's a "protocol" on how to deal with the Buckeyes' current (unprecedented) situation as it relates to preseason polls; your guess is as good as mine is as good as anyone else's. But I don't think dropping them out of the top 25 all together is fair. Until we hear otherwise from the NCAA, the Buckeye Five and Tressel won't miss any more than the first (mostly winnable) five games. Dropping them entirely -- under the mere assumption Tressel, Pryor, et al are a dead team walking -- seems to put the cart before the horse.
Typically, I'm not overly consumed with preseason polls. In reality, they shouldn't even exist but I'm still interested in your trying-to-be-unbiased opinion. How would you answer these questions? 
 Mixtape. How Heisman runner-ups finished the next season..."Boobs Up Ahead" (SFW)...Botox. Now for eight year olds...You should probably pass on eating this carrot...Read this about Ron Springs.