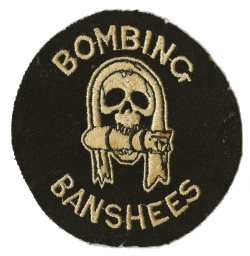 Happy Tuesday everyone, and welcome to your morning Skull Session. As you sit at your computer, bleary eyed and fuzzy headed, you might have fleeting thoughts that the inanity of yesterday might've just been a dream. Maybe, just maybe, the avalanche of opinions and commentary about what was essentially a non-story continuation of what we already knew didn't really happen. Maybe for once people took a reasoned approach to what was nothing more than a letter from the NCAA saying "Okay fine. See you in August." Maybe instead of reading fatuous articles by people with no real knowledge of the situation, Batman gave you the keys to his cave, and you and Alfred hosted the best Spring Break party Bill Bellamy ever saw.
But I am here to tell you that you're wrong. All of those articles and interviews happened. People really did go nuts. And Alfred is way too old to party (so is Bill Bellamy, for that matter).
The biggest problem now is that a timeline exists, beginning now, continuing on through the August 12th hearing and then lasting until whenever the NCAA decides to make their final decision. The media in general loves timelines, because that gives them the chance to construct a narrative well in advance of the story; if you loved reading about a relatively inconsequential letter yesterday, you're absolutely going to love the week leading up to August 12th and beyond, because it's going to be more of the same. And if you're holding out hope that maybe in the weeks and months after the NCAA makes it's judgment that this might fade away, keep in mind that Maurice Clarett, a guy who played his last game for Ohio State nearly a decade ago, is still considered a relevant topic for this issue.
Welcome to the butt end of the 24/7 sports media, Buckeye fans. In honor of our extended stay in the Bates Motel, today's Skull Session will be all about the terrific commentary from uninvolved parties near and far, as they hock their loogies of insight into the well of irritation that is our fandom.
The One You're Probably Most Mad About Herbstreit. I used to defend him, and still do, to an extent. As far as his job goes, he is in the unenviable position of having to apologize for his background while at the same time using it as the basis for his legitimacy as a college football commentator. I've never had a problem with whatever football analysis he's given pertaining to Ohio State because hell, not even Buckeye fans can reach a consensus about what OSU should be doing on the field 95% of the time.
Everything else though...
On his first point near the end here, about John Cooper, he's 100% correct. If this had happened to JHC, or almost any other coach for that matter, they'd be done. But Jim Tressel the person helps to mitigate a lot of the damage that Jim Tressel the coach has done (other people not understanding this is going to be a theme today, by the way), and that is honestly pretty fair.
On his second point... I have no idea where he's going with this. Don't recruit players like Pryor and Clarett? What are they "like"? Should he instead recruit guys like Will Hill or Jeremiah Masoli? The truth of the matter is that every major coach has to consider, at some point, the character of the kids he recruits. I get that. But nothing Clarett did should have reflected on Ohio State, and had Jim Tressel followed the rules, nothing Terrelle Pryor did would have either. Whatever childish back and forth Herbie enjoys playing with college players, what's happening to Tressel is 100% not their fault. Furthermore, Herbstreit is about as qualified to speak to the content of a player's character as our next great moralist...
He Forgot To Include A Hot Babe In His Article Sounding his clarion call for morality and sanity, Pat Forde makes a compelling and stiring argument concerning social morality and the consequences of hubris among the prideful. Haha no, just kidding, it's a terrible grandstanding rushjob.
His basic argument is that Ohio State should fire Tressel because if they don't that'd be like if they hadn't fired Woody hayes for punching a player. Okay fine, fair enough. But what Forde and others repeatedly fail to both acknowledge and understand is that, in the eyes of OSU administration and fans, the actions of Jim Tressel the man mitigates a lot of the actions of Jim Tressel the coach.
If recent history tells us anything, it's that the NCAA doesn't look kindly upon dissemblers. Ask former Oklahoma State wide receiver Dez Bryant, whose college football career ended by misleading the NCAA. Former Tennessee basketball coach Bruce Pearl will find out the same thing eventually, when the NCAA could hit him with a show-cause order that prevents him from college coaching for some period of time.
Apples and oranges. Dez Bryant was a player who actually didn't do anything wrong until the NCAA freaked him out enough to lie about it, and Bruce Pearl repeatedly broke NCAA rules, lied about it, got caught, promised not to do it anymore, gleefully broke more rules, and then lied again. What Tressel did was stupid and he should be punished for it, but for him to be put in the same category as Pearl is ridiculous.
Mandel & Forde, Best Buds 4 Lyfe Stewart Mandel over at SI.com believes that Tressel is now all but done at Ohio State... but I'm not really sure why he thinks this is the case, especially since, as he says:
Tressel has given no indication he would consider stepping down voluntarily, and the school isn't likely to ax the revered coach on its own.

Beyond that, Ohio State can breathe a little easier knowing the NCAA found no basis to levy lack of institutional control or failure to monitor charges against the school. Therefore, it seems unlikely the school would face future penalties like a postseason ban or reduced scholarships...
So, in other words, basically the only thing that would lead to a Jim Tressel firing is the NCAA throwing down their "show-cause" penalty, which is their harshest and would prevent Tressel from coaching. This is pretty unlikely, but like Forde, Mandel makes the Bruce Pearl comparison and shrugs his shoulders.
His greatest flaw, they might say, is that he cares too much about his players and was genuinely concerned for their safety. Yet here in writing, with little room for interpretation, is the NCAA flat-out saying Tressel failed to act with honesty and integrity. ...
Again, what Mandel isn't picking up here is that both can be true. Did Tressel gain a competitive advantage by not reporting what he knew? Of course. Was that his intent? Who knows, but if not, then lumping him in with Pearl is blatantly unfair.
Rally Cry One thing is for sure, however, and that's that Jim Tressel's players are right behind him.



Gotta love it (even if two of those guys might have reason to be more thankful than others). PLAY US OFF, KEYBOARD JAMES!