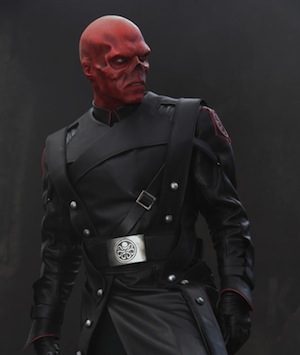 Good morning 11Dubrethren. Welcome to your Monday Morning Skull Session. We have much to discuss. Some you'll find appetizing, other not so much. You see with but (roughly) 3 practices and a spring game to go until the dog day's of college football's offseason, many a things aren't how, well, many of us wish they were. Let's discuss.
Our beloved football team finds itself in its most nebulous, shadowy season to come since at least the Cooper-era. Our head coach may or may not roam the sidelines this season at all and arguably the team's four most talented players won't see the field until almost midway through this season. This totally sucks. None the less, there's football games to be played and served as welcomed distractions from the monotony of day-to-day life. Where we stand now is as follows: our quarterback is probably going to be someone 6 months younger than I am (this isn't a good thing) who couldn't cut it as a major league baseball player and has had few fleeting moments of meaningful game experience to merit instilling any kind of faith in him. The positive is our embattled (but proven from a football acumen sense) head coach has full faith in his ability to not put the team in positions to lose football games. Regardless of what we all think from our soap boxes, I'd be willing to wager Senator Tressel has a vested interest (no pun intended) in keeping his job beyond this season (or at least to preserve the right to leave on his own accord) and may in fact know a thing or two about maximizing win probability. The good news? He has no wide receivers worth their weight in water with which to get the ball (bear with me here)! If you envisioned the previous vanilla efforts of so-called Tresselball being monochrome, have I got the brand of football that would make even the likes of Paul Johnson and Ken Niumatalolo blush... That being said, the efforts from the likes of Rod Smith, Jaamal Berry, Carlos Hyde, and (to a far lesser extent to this point) Jordan Hall have been nothing short of a revelation, and could prove these otherwise frightening revelations less harbinger than merely red herrings. When everything else has been said and done, positivity's the key to perserverance. The supporting cast helping to make the 75-80+% running attack work like clockwork isn't exactly something to lose sleep over either (despite the M*A*S*H unit like proclivities they would otherwise seem to be embracing at this present moment in time). In fact, here's some reassuring words to serve an all intents and purposes hug machine to show why sometimes less is more (or, at least, temporarily more):
Bueller? Bueller? Sure's we're all more than aware that at this point the razor thin depth at offensive line has not only forced Jim Bollman and co. to tailor the way they practice and carry themselves in Spring Ball to ways they perhaps aren't accustomed to, but it's also necessitated a complete change of the format of the Spring Game. No O-linemen (depth), no problem says O-Zone master scribe Brandon Castel. Amongst his outstanding profiles of the ten warm bodies to be familiar with, this one particularly piqued my spirit of inquiry:
 79 Marcus Hall (6-5, 321, rSo.) — Maybe the most intriguing player in the group, Hall had future star written all over him before last year's redshirt. He saw some good playing time as a true freshman in 2009 when J.B. Shugarts first started to deal with foot problems, but he will probably find a spot somewhere else on the offensive line this fall. Hall is capable of playing both guard spots, but might inherit the most important position on the offensive line this fall. Not many would have projected Hall as a future left tackle out of Glenville High School, but he has turned out to be a better football player than most probably expected.
I know Hall's absence last year was a letdown for many hoping him to factor into the right side of the offensive line equation. That being said, getting an extra year of physical (and off the field) maturation may ultimately prove to be quite the coup for the Bucks.
 Saint-Etienne. A long personal fan of many around these parts, Etienne Sabino's time appears to at long last be upon as. As mentioned in multiple Dubcasts now at this point, dude's mental approach to the game seems to finally be catching up to his unique physical gifts. The Dispatch's Tim May spits hot fire in stoking our Etienne apocrypha:
Sabino has been at middle linebacker the first three weeks of spring drills, joined by Sweat at the weakside spot and perhaps the month's biggest surprise, Chris Maxwell, on the strongside, at least on the first-team defense yesterday.

 

Sweat said Sabino has blossomed.

"I think he understands the conceptual aspects of the game better," Sweat said. "It seems like he is more aggressive this year. I just think he has a sense of desire and want."

 

That's come with gaining a better understanding of the defense and his role within it, Sabino said.

"You're obviously a lot more comfortable because you know how everything works around here," Sabino said. "I was coming from Florida, so Ohio was new to me, as well.

 

"You just figure now you're kind of in your comfort zone, you know your way around Columbus a little bit, you know your way on the field, you know your way around the Woody (Hayes Athletic Center), you know your way around campus and whatnot, and you're kind of looked to as a mentor for those younger dudes."

Sabino not only could end up a first-time starter but, as a fourth-year player, a team leader.
We've seen Nathan Williams darn near end people's lives this Spring. Here's hoping we get the theatrical trailer of what's to come this fall from #6 on Saturday.
Wim-Wim-Salawim. Ex-Buckeye ace turned Minnesota Twin first round pick Alex Wimmers is facing the growing pains often afforded pitchers trying to make the transition from getting outs part-time at the collegiate level to doing so for a living day-in day-out:
After signing Wimmers debuted with a 0.57 ERA and 23/5 K/BB ratio in 16 innings at Single-A, but his first start back at Fort Myers this year couldn't have gone any worse, as he walked the first six batters before being yanked with no outs in the first inning.
Wimmers has since been demoted to extended Spring Training to get his mechanics (and mind) right. Dude was a venerable K-machine not even 9 months ago. I'd expect once the confidence returns, the expectations burdened someone of his physical skill set will slowly but surely begin to see resolution once again.
 Gallimaufry. Poor kid; it's too bad we all hate him already. Anyone know when the launch party is? Piracy is boring and complicated! Brain trollage. Adios wine; hello, sherry.