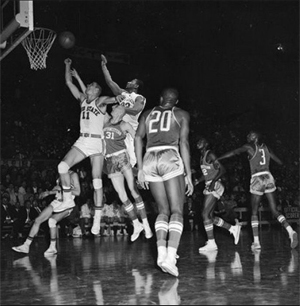 Like a fine wine David Lighty. You were pivotal in the founding of Ohio State basketball in 1898, and after 1421 career wins, we're confident in saying that such prolonged, consistent greatness will never be reached.
In all seriousness, in surpassing Mark Titus and (now Arizona assistant coach) Danny Peters' career body of wins, Lighty becomes the winningest Buckeye hoopster of all-time (and a pretty darn significant one as well). While Lighty fouled out late in a contest that Minnesota ultimately made very interesting, the final margin was all that mattered as Lighty moved to the top of a rarefied air alone. Jeff Rapp has more on the Buckeyes' glue guy's big day:
"You stick around for 20 years, you're going to win enough games," Lighty said. "My freshman year kind of gave me a head start.

"Hopefully it means you're doing something right, getting the job done each and every night and playing hard and with focus. I think that's something that also comes from my coaches and my teammates as well. I couldn't go out there and do it by myself. With so many great players who have been here, to have my name in the record books for the most wins is an honor for me."

When asked before the battle with the Gophers if he was made aware of the record, Lighty said, "A couple well wishes on Twitter and things like that. Evan (Turner) really wants me to break the record. Hopefully it'll be a sellout crowd and Mark's Club Trillion fans all come and watch me break the record. I'm sure they won't be rooting for me for that, though. So we'll see what happens."

What happened was Lighty showing his full repertoire. He helped out inside and on the perimeter defensive while hitting 7 of 13 shots from the field. He finished drives, hit pull-ups, splashed threes and, of course, ended up on the floor from time to time.
Couldn't have happened to a better Buckeye. Hats off, David. 111 down, just 6 to go in late-March/early-April and we'll let you go ahead and call it a career.
 The plot thickens If you thought I couldn't go more than one Block-O bullet point without defaulting back to chomping at the bit about football (SUGAR BOWL CHAMPS!!!111!! WOOOOOOOOOOOHOOOOOO!), you were sadly... 100% spot on. Well played. I just can't help myself; at any given lull in the day, when I find my mind drifting, I eventually find myself beginning to run through the possibilities of how the battle to keep Terrelle Pryor's seat warm for a month and change is going to play out. In fact, even when I'm dreaming of flying a harrier jet to go kick it with my girlfriend Brooklyn Decker, my solid gold iPhone blows up and it's none other than Jimmy T on the other line asking for my input on the situation (play the kid, James. Play the kid.) The very thought there of a true freshman taking the reins seemed all but preposterous a few months back, but with Miller's early enrollment and his ridiculous upside, the esteemed Ken Gordon reminded us this weekend that there won't be any restrictions on Braxton, at least not in terms of a possible redshirt:
I've certainly heard worse things. In all honesty, I would be completely fine with Kenny Guiton or Taylor Graham ultimately lay claim to the crown under the assumption of course that their play merits it. I've even acquiesced to the point where upon hearing the surprise announcement that Justin Siems has been given top billing, I'd be frustrated, but would ultimately accept it. However, should somehow, anyhow, anyway a certain Joe Bauserman see any amount of meaningful playing time. Let's just say I may need to book a few months with a cognitive behavioral therapist in advance if it comes to pass that Joey Bypass is going to be running things. Gordon and Dispatch colleague Tim May had more on the matter from a certain Ohio State quarterback coach:
Quarterbacks coach Nick Siciliano said the coaching staff will "come up with some projects" to keep Pryor busy during his downtime.

No matter what the outcome of the competition, it promises to be an intriguing offseason.

"It's going to be very interesting," Siciliano said. "But I also think it will be fun, watching all those guys compete, seeing how bad they want it. This is really an opportunity to go out and start the first five games next year. Somebody's got to go out there and grab it."
Better start watching film, Nic. /ZING
 MGoNightmareFuel As the second most emotionally invested (HEAD ASPLODE) fan base with regards to this whole Michigan coaching search circus, it's only natural for us to turn to the most lunatic fringe corners of the internet (and believe me, I mean that in the most complimentary, flattering manner imaginable) to get an update on the latest direction the coaching hunt's turning: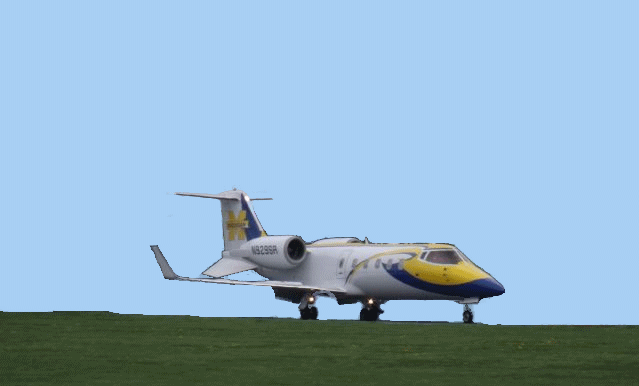 If you were to go, oh, roughly 20 threads back you could see an actual photo of Michigan's gross winged helmet paint job clad private jet taken by some character in Baton Rouge. So that limits the possibilities of Dave Brandon's where abouts to as follows:
Baton Rouge
Dallas (where Les Miles is actually one of three headline speakers at a national coaches convetion. Seriously)
Fort Worth (to hobnob with Gary Patterson?)
That crazy island from LOST to interview the fat bro (whom may or may not have been a 3-year letterman at Hawaii under Ken Niumatalolo).
At this point, I'm all but inclined to agree with MGoBrian that surprise, off-the-radar, from-behind-door #3 coaching candidate be the guy before everything's said and done. If Brady Hoke was the be all, end all, surely he'd have been introduced already, right? I mean, it's not like we're not in the midst of, oh I don't know, some kind of immensely important, time-is-of-the-essence recruiting period or anything. Unfortunately, that does all but eliminate the possibility of it being this guy.
 This Sometimes, the MGoBoards aren't such a bad place after all: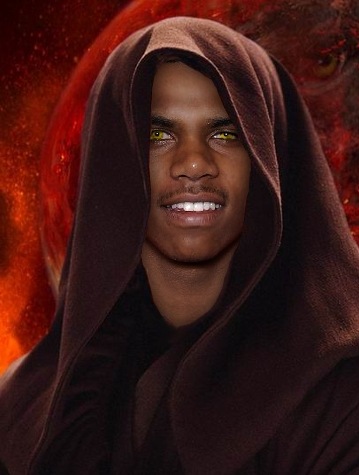 Perhaps now he can use nothing more than his mind to have tattoo artists across the greater Central Ohio area do his dark bidding (or at least force the NCAA to reduce his suspension.)