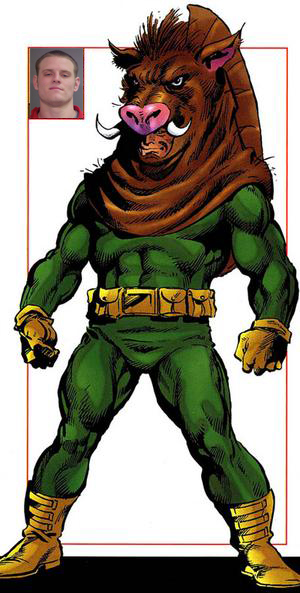 Thanks to you, the fine denizens of internetopia, the inaugural Eleven Warriors "Eleven Dubcast" went podcast_viral, y'all: The distribution service we utilize, Podomatic, reported the Dub-ut (see what I did there?) was some kind of digital heat seeking missile or something, rising all the way to top of the charts for December 18th. Subsequently Mr. Johnny and yours truly will be taking our act to the Vans Warped Tour in the year to come (for your ears sake, not really).
However, given the runaway success of the maiden voyage, we were green lit for a second which we deliver in delectable 128 kilobits per second audio quality. The dossier for the repeat visit to Dub-dora:
11W's own Alex gets on to discuss the shakeup amongst the coaching ranks, the latest surrounding Ohio State recruiting, and some meaningless exhibition taking place in New Orleans in a week and a half. You may have heard of it.
Former Deadspin contributor and the people's champ Chris Driver jumps on with us to discuss what to expect from the Arkansas Razorbacks and his thoughts on the forthcoming contest with the Bucks.
Curator of the phenomenal Arkansas' destination blog "The Slophouse" Matt Jones headlines and drops an absurd amount of Arkansas knowledge in but 15-20 minutes. Come for the encyclopedia like recital of seemingly every name to know amongst the ~85 scholarship holders; stay for... Well, yeah, that's a pretty good reason to lend him your ears.
I know it's Christmas eve and what not, but let's be real; you like the sound of our voices a lot more than your in-laws. If they ask what you're listening to, tell them arguably the most important 53 minutes of audio recorded in the last calendar year. They'll have no choice but to believe you. Listen below or click here to download. Download or subscribe in iTunes here as well.
P.S.: This puppy was recorded/mixed/mastered a bit before the events of #tatgate went absolute ham. We'll have plenty on it in next week's show, but given the lack of suspensions, it shouldn't change much (if any) of the banter.