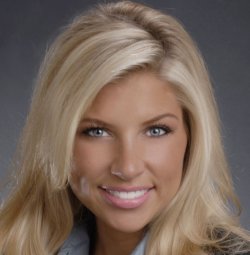 This just in, the BTN prints money. According to the Sports Business Journal, the network that people like me despised upon launch is producing nearly $70 million per year to the Big Ten conference. Damn, son. It's easy to see why the network serves as the blueprint for other power conferences looking to set up shop especially when it's believed the network is just scratching the surface on potential revenue generation. Some other staggering numbers from the article:
2009 saw the network achieve 42 million customers at $0.36 a pop (per month), good for $182.5 million revenue dollars.
Another $21 million was achieved from other sources, specifically advertising scratch.
2012 is projected to yield nearly $273 million in revenue and a 36% profit. 
Maybe 11W should start a network. We've got plenty of old games on VHS and I'm pretty sure Jason knows the rules of women's soccer.
Mike Leach - King of the spoken word. The coach voted Most Likely to Lock a Punk in a Shed made a sterling debut as a color analyst for CBS during last Saturday's contest between UCF and NC State. He paid homage to Hells Bells as one of the greatest inspirational songs for a defense, complimented the UCF music man for playing what sounded like the opening song to The Omen and described a UCF defensive sequence as a "constipated effort" while periodically showcasing his face for radio. A few of his better blurbs included:
"The timeouts, it's a little bit like money, you don't want to die with them and give them to your kids so you might as well use them if you need them."
and:
"I remember when I was a kid Fourth of July was big for me 'cause in Wyoming you could have fireworks all over the place and we'd literally have wars with our neighbors with them."
Something tells me he's just getting warmed up.
Stank special teams deemed contagious. Looks like Ohio University and the Buckeyes have at least one thing in common - dubious speciality units. In the case of OU, it's actually catching the football moreso than kick/punt coverage. In Saturday's defeat at the hands of the mighty Toledo Rockets, the Bobcats muffed two punts and one kickoff. One of the failed punt returns resulted in a turnover while the botched kickoff return pinned the Bobcats at their own 10 yard line.
Tim Brewster death watch heats up. Following the lost to South Dakota, the Minny Star Tribune polled readers asking if Tight End Tim should be shown the door. The results weren't surprising. A hefty 67% said Brewster should be fired immediately with another 20% saying yes, but to wait until the end of the season. Apparently, 4.6% of the Minneapolis population is either hooked or meth or related to Brewster as they indicate coach isn't the problem. Former All-American Bob Stein is not one of the meth-heads:
"It's not just the [South Dakota loss], but the condition of the whole program, all things considered. The condition of the football program is shameful."
As a followup, the paper asked how the Gophers will fare against USC this weekend. An overwhelming 74% predict a USC win of 25+ with another 16% saying USC prevails by 11-24 points. Yikes.
Speaking of U$C, the university is now requiring media covering the squad in person to complete and sign an admission form to certify they are not, "an agent (e.g., sports agent, marketing agent or financial advisor to athletes) or any such agent's employee, representative or affiliate (including "runners")."  This seems like a logical step for the Trojans but too little, too late.
Finally, for the 7 of you that won't be offended, there's two quick nuggets from Baptist on the basketball Buckeyes. First, players start skill instruction workouts with coaches tomorrow with full practice scheduled to begin October 15th. Second, soon to be starting point guard Aaron Craft is becoming famous for being one of the recruits Bruce Pearl illegally recruited by inviting them to his home during an unofficial visit to Tennessee. The lowdown from Gary Parrish:
Sources told CBSSports.com that Craft -- along with fellow Class of 2010 prospect Josh Selby, who also was committed to Tennessee at the time, and perhaps another recruit -- visited Pearl's home during an unofficial visit to Tennessee later that same year, which is a violation of NCAA rules because high school juniors aren't allowed to engage college coaches away from campus. Pearl denied that Craft and Selby ever had been to his home when NCAA assistant director of enforcement Kristen Matha initially asked. The problem with that approach was that the NCAA, according to sources, already had in its possession a picture of Pearl and Craft that was snapped inside Pearl's home, which led to the line of questioning in the first place. It's unclear who took the picture or how the NCAA obtained it.
Liar, liar, pants on fire? Sure sounds like it. All this coming from a guy who was taping conversations with Deon Thomas back in the day after Pearl, then an assistant coach at Iowa, lost Thomas to Illinois. The Illini assistant accused by Pearl of offering Thomas cash and a SUV was cleared of those specific allegations but the NCAA's investigation uncovered other violations at the school and Illinois was eventually slapped with the scarlet "lack of institutional control" letter.