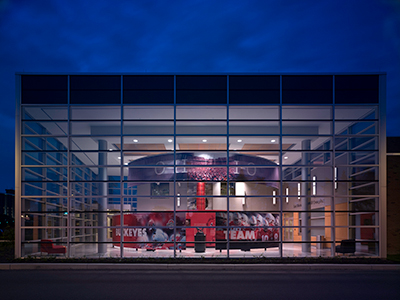 On Tuesday we learned that the 2010 version of the Ohio State's men football team would be driven by a Public Enemy'esque motto.
Late Thursday night saw the team begin to practice what they've been preaching, as the team reportedly gathered for a 9 PM workout/conditioning session. Word began to leak out early in the afternoon, when a few Buckeyes had spirited thoughts on the matter at hand. Senior safety Jermale Hines even pointed out that he not only would have the 9 pm workout, but a 6 am session the very next morning. As the event drew nearer, some still couldn't believe they'd have to put their work in so late in the evening. Finally, with the practice an unavoidable necessity, Marcus Hall put it best:
9pm team workout...I'm tired as f*** but LET'S ROCK!!
While impromptu late evening lifts won't do an athlete's already cramped social calendar too much good, the potential mental toughness edge gains could pay dividends in the long run.
Oh, and speaking of twitter: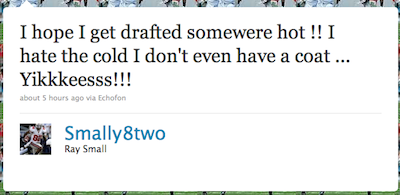 Best of luck with that, sir.