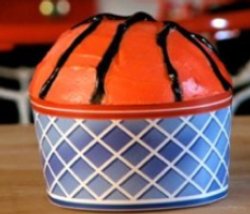 Looking to step up the intensity and focus following a relatively sloppy blowout of Lipscomb on Tuesday, the Buckeyes jumped on overmatched St. Francis right from the opening tip before coasting to a 110-47 victory over the Red Flash.
Jon Diebler paced the opening attack shooting 5/6 from beyond the arc in a first half that saw the Buckeyes use a 25-4 run to take a 30-7 lead before heading to intermission with a 52-22 bulge. Diebler had plenty of help as OSU shot 67% in the opening stanza (18/27) with Dallas Lauderdale adding nine points (4/4) and Evan Turner chipping in eight (3/3) to go along with four boards and four dimes.
The Buckeyes also turned up the D in the decisive first half not allowing the Red Flash to reach double digits until just over seven minutes remained while forcing 11 turnovers and 29% shooting (7/24) meaning St. Francis had more turnovers than field goals in the opening 20 minutes.
The second half was more of the same as Lauderdale and Turner ignited an 18-2 run pushing the halftime bulge to a ridiculous 70-24 advantage. Turner scored his 1,000th point as a Buckeye during the blitz while Dallas blocked two shots, led a fast break and banked in a free throw in his most eventful night as a Buckeye. In just 15 minutes of action, Lauderdale posted 11 points, six boards and six blocks.
For the game, six Buckeyes placed in double figures led by 18 off the bench from Jeremie Simmons and 17 from Diebler. Simmons has looked good this young season now that he's not being asked to log minutes at the point. The juco transfer shot 7/9 and registered four swipes against one turnover in 19 minutes.
The struggling Wil Buford bounced back with a 15 point performance (5/9) in which he forced zero shots in addition to posting five boards and three assists. Hopefully, the controlled effort gets him back on track just in time for ACC/Big10 matchup against Florida State next week.
Meanwhile, Turner may have missed a double-double for the first time this year but it was only due a lopsided score limiting him to 27 minutes on a night that saw him shoot a perfect 7/7 from the floor leading to 16 points with eight boards and five assists. Of course, there was the obligatory three turnovers but it didn't matter in a game with a decided open gym feel.
P.J. Hill was the last of the double digit Buckeyes (10 points) thanks to hair trigger (2/7) in 19 minutes. It appeared as if the scrappy Hill was battling against Simmons' production as he flashed his usual spastic defense leading to four boards, three dimes and two steals.
The blowout allowed enabled Matta to give extended minutes to Nikola Kecman (14 min), Zisis Sarikopoulos (16min) and though they chipped in, there's little reason to believe either will have a significant impact this season. Kecman did post nine points and five boards but also fouled out flashing concrete shoes at the defensive end of the floor. Zisis was also active with four points, four boards and three blocks but a lack of any quickness makes him a long shot to give OSU much beyond being a big body in the paint when the competition ratchets up. Still, I would like to see Zisis get some time as the main backup to Dallas on Wednesday to see what he can do since we already know Madsen's ceiling as a somewhat effective baseline jump shooting role player on a team with a serious lack of proven depth in the pivot.
OSU shot a blistering 63% from the floor and they were actually closer to 70% until some late game clankers hurt the percentage while the D held St. Francis to 27%. Probably the most important stat in the lopsided affair came in the form of the Buckeyes converting 19/22 free throws (86%) with the starters hitting 11 of 12. The Buckeyes also had a balanced rebounding night with five players contributed at least five caroms led by Turner's eight and David Lighty's seven.
Again, the confidence booster comes a great time with OSU set to take on two solid opponents over the next three games. As noted, Ohio State takes on the Seminoles next Wednesday night then #10 Butler on 12/12 with a Saturday 12/2 matinee against Eastern Michigan sandwiched in between.