Time and Change is a weekly series highlighting the history of some of Ohio State's storied traditions.
THEN
The Ohio State University Marching Band started in 1878 as a drum and fife corps for ROTC cadets. Run by students, most of the members were beginners and practiced in University Hall.
In 1896, Gustav Bruder, who had a distinguished military and musical background, was selected as The Ohio State University Marching Bands inaugural director. The band continued to grow and in 1920, Tubby Essington became the first drum major.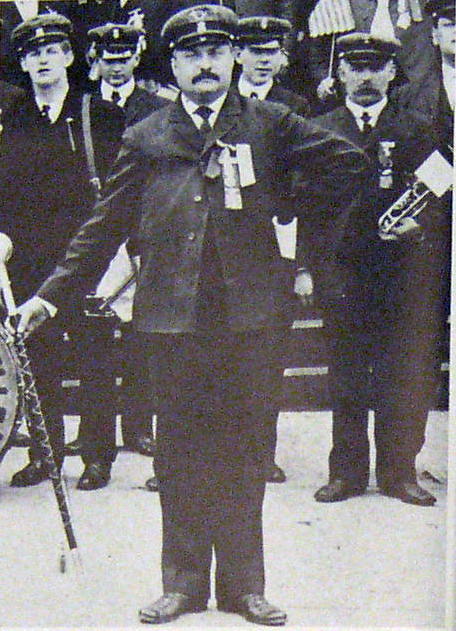 The ramp entrance 15 minutes before kickoff was performed for the first time in 1928 and remains relatively unchanged since. In 1929, the marching band became part of the School of Music.
In 1930, the band performed the first-ever floating formation, meaning the members move without ruining the image. The innovation didn't stop there as Ohio State's band is credited with developing animated formations, script writing and the quick, high knee marching.
The 100 percent wool, navy, military-style uniforms consist of 26 individual pieces and has not been altered since 1930.
In 1952, the band was no longer a part of the ROTC program, which allowed them more freedom to experiment with more modern styles of music. "Hang On, Sloopy!" was first performed in 1965 and has been a fourth quarter tradition ever since.
Woody Hayes gave the band their iconic moniker, "The Best Damn Band in the Land" and the nickname has stuck.
NOW
The Ohio State University Marching Band remains one of the most recognizable collegiate bands. The band currently has 228 members and is the largest all-brass-and-percussion band in the world.
The band is organized by rows, based on instrument. Each row has their own traditions and mascots.
If you're ever close to the band, you'll see them holding taxidermy animals in band costumes and the banana that reads "Beat Blue," which belongs to the K and L rows.
Fun fact: in 2001, 19 News reported that the former Iowa Hawkeye Mascot sued Ohio State after being hit by the foam "Beat Blue" banana after the Buckeyes scored a touchdown.
In 2014, the band made the switch to using iPads to memorize their music and to learn weekly formations. The iPads allow for a more interactive view into the intricate formations and saves the band as much as $24,000 a year.
The schedule for the student band members is a busy one, often times spending 20-30 hours per week practicing during football season and starting pregame activities six hours before kickoff.
Whether it be playing "Carmen Ohio" at the end of a victory or their impressive half time shows, The Ohio State Marching Band is an integral part of the gameday experience.