If you haven't been on Ohio State's campus in the last five years, the main drag of High Street looks different than you remember.
Once a lovable, dumpy stretch of dive bars and greasy spoon eateries, the campus thoroughfare is undergoing the same corporate redevelopment as the rest of Columbus.
While much of the real estate is already claimed, Ohio State students still have #takes on what they would like to see rise from the ashes of the street they all love to know. Most notably, they want to see bars and restaurants.
From a survey conducted by the Ohio State Student Government: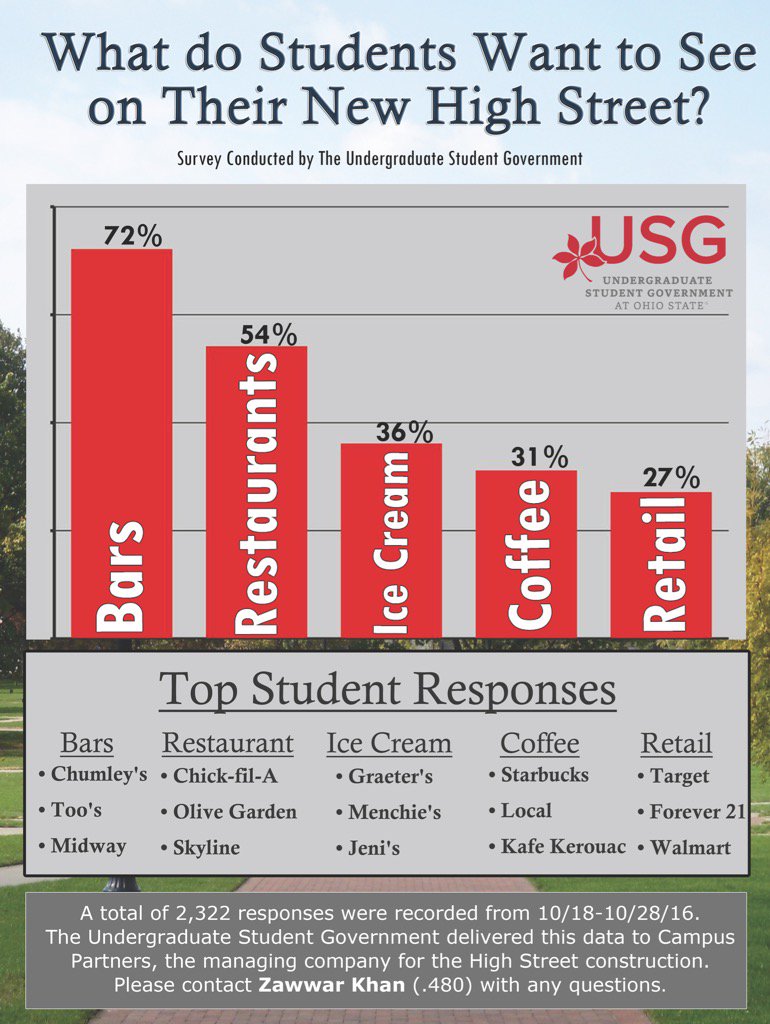 As a 30-year-old man, it's heartwarming to see these crazy young kids still prioritize alcohol over food.
However, Olive Garden ranking as the second-most desired restaurant instantly makes me question the future of our glorious country. Have these kids never heard of Fazoli's?
Have they never heard of Chuck-E-Cheese, where they could eat better Italian food, play video games, and hang out with an anthropomorphic rat making minimum wage?
Though the inclusion of Olive Garden is a head-scratcher, I carry no qualms with the rest of the list—even if coffee and retail aren't as cool as iconic dive bars like Too's.
Still, students will be pleased to know an "urban" Target will open for business on 16th an High in 2018.