I hope everyone's Christmas was nothing short of delightful.
But now it's game week.
CBUS LA#GoBucks pic.twitter.com/gZ4eBO96RW

— Ohio State Football (@OhioStateFB) December 27, 2021
Get ready to get dumped then, Utah.
Word of the Day: Cataclysm.
 ROSE MUD BOWL. I have no idea what this year's edition of The Granddaddy of Them All has in store for us, but I have a hunch it won't be anywhere near the muddy, chaotic disaster the 1955 Rose Bowl was.
Its 1955 game was a memorable one. The Buckeyes, both Big Ten and national champions, were the only unbeaten college football team in a major postseason game and were favored by two touchdowns. Seventy million people were expected to watch the New Year's Day game on NBC. (Fun side note: Tickets were only $5 plus tax.)

Coach Woody Hayes had been worried because nine of his players suffered upset stomachs and were feeling below par just two days before the big game. Despite this, they recovered, and the team sloshed its way to a 20-7 triumph over Southern California on a field that was described by The Dispatch as a "quagmire" after an all-day downpour. The Buckeyes, covered in mud, celebrated as their fans tore down the goal posts.

Dean Dugger, an All-American end in 1954, vividly recalled the day's muddy field at a reunion of the championship team 30 years later. He said the rain had mixed with sand on the field, got under their equipment and gave most players severe sandpaper-like skin abrasions.
That sounds astonishingly unfun for pretty much everyone involved, but I guess 76 years later, all that matters now is that the Buckeyes got the W and the Natty.
 SET THE RECORD STRAIGHT. Brian Hartline doesn't have to defend his receivers room very often. Between the lofty recruiting rankings and the on-field product, the results generally speak for themself.
But every now and then, he's just gotta set somebody straight.
Nope

— Brian Hartline (@brianhartline) December 25, 2021
The real question in my mind is how many consecutive years will Brian Hartline and Ohio State have the best receiving corps in the country? Cause based on the way he's still recruiting, I don't forsee that changing anytime soon.
 BOWL GAME BALLERS. Legends are made in the postseason, and a couple of Buckeyes had such iconic games they cracked The Athletic's list of the top-25 bowl game performances of all time.
11. Justin Fields, QB, Ohio State

Game: 2021 Sugar Bowl

After a lackluster Big Ten title game performance, Fields bounced back by shredding the Clemson defense, completing 22 of 28 passes for 385 yards and six touchdowns and rushing eight times for 42 yards. He threw one pick but averaged 13.8 yards per attempt to Trevor Lawrence's 8.3 in a 49-28 Ohio State win in the Playoff semifinals.

It would all be impressive on its own, but he did much of the damage after taking a brutal shot to the ribs from Clemson linebacker James Skalski, with four of the six touchdowns coming while playing through the injury.

...

8. Ezekiel Elliott, RB, Ohio State

Game: 2015 Sugar Bowl

Elliott had one of the greatest runs of performances in college football history, with 220 yards in the Big Ten title game and 246 yards in the national championship. In between, he dominated the vaunted Alabama defense, running 20 times for 230 yards and two touchdowns in a 42-35 win in the College Football Playoff semifinals.

His night is best remembered for a fourth-quarter dagger: an 85-yard run through the Alabama defense to put the Buckeyes up by 14 with 3:24 left. He's still the only player to rush for 200 yards against the Crimson Tide in Nick Saban's 15 seasons.
Here's hoping we get to add another Buckeye to this list after Saturday. I'd be down for a to see a little Rose Bowl history made, if someone wants to deliver...
 YOUR (DEFAULT) 2021 NATIONAL CHAMPS... I'm still not ruling out the possibility of one of the four teams in the College Football Playoff having to forfeit due to COVID. I have no idea which team it would be, but I'll tell you this much, I know which team it won't be.
There seems to be some confusion or misunderstanding but the SEC/CFP doesnt require testing of fully vaccinated players unless they show symptoms. Alabamas roster is fully vaccinated.

— Michael Casagrande (@ByCasagrande) December 27, 2021
Can't test positive if you don't test.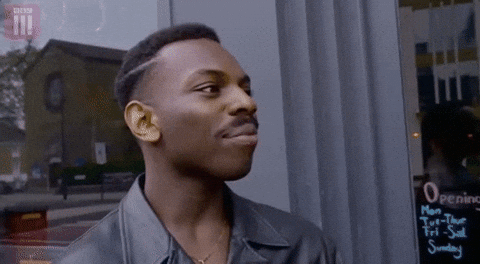 SONG OF THE DAY. "Malibu" by Miley Cyrus.
 NOT STICKING TO SPORTS. The wild and weird history of eggnog... The new DogPhone lets pets video call their owners when they are home alone... Social media and dating apps have a serious identity problem... How a New Age order of feminist nuns is reimagining spiritual devotion and trying to heal the world one joint at a time... The most insane things to happen at rich people's weddings... A quest to make a literal pizza topped with licorice...